March Madness 2019 Bracket: Which Teams Are in Ahead of Selection Sunday?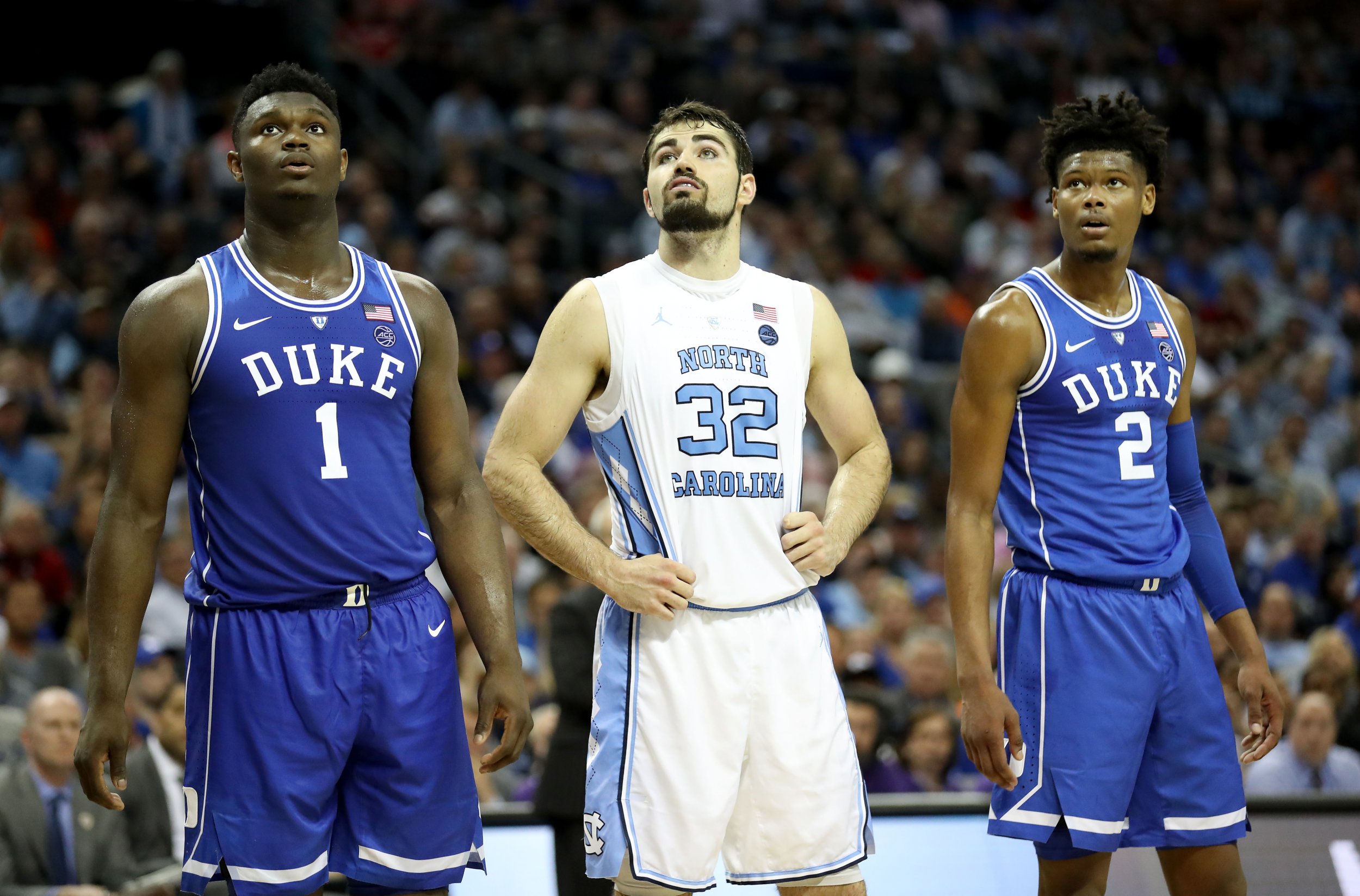 With less than 48 hours to go until Selection Sunday, the race to secure a spot in the NCAA Tournament is reaching its climax.
As is tradition, 32 of the 68 spots available go to the champions from Division I conferences, while the other 36 spots are filled by teams awarded at-large bids.
A number of teams have already secured their place in the tournament, while others have work to do in their conference tournaments and others still must hold their breath until Sunday.
Here's a rundown of which teams have locked a place in the Big Dance and of those who might miss out on the NCAA Tournament altogether.
Newsweek subscription offers >
In the Atlantic Coast Conference, Virginia, North Carolina and Duke will all take part in the tournament. The three teams are ranked number two, three and five respectively in the Associated Press' Top 25 poll and will be joined in the tournament by fellow ACC members Virginia Tech, Syracuse, Louisville and Florida State.
North Carolina State might have secured a spot after beating Clemson in the second round of the ACC Tournament, leaving the latter in a difficult position.
Number-one ranked Gonzaga is obviously a lock for the tournament, as are Nevada, Buffalo, Wofford, Murray State and Saint Mary's.
In the Big 12, Kansas, Kansas State, Texas Tech, Baylor and Iowa State have all secured a spot, while Oklahoma should have done enough to earn one of the 36 at-large bids. The Sooners, however, did themselves no favors after losing to West Virginia in the Big 12 tournament.
Newsweek subscription offers >
The Texas Longhorns' chances of joining the party, however, appear slim after they finished the season with a 16-16 record.
Defending champions Villanova will return to the NCAA's annual extravaganza and will be joined in the tournament by fellow Big East's heavyweights Seton Hall and Marquette but St. John's, must wait until Sunday to find out its destiny.
Creighton's loss to Xavier on Thursday effectively ended their chances of receiving an at-large bid, and a similar fate awaited the Musketeers after their loss to Villanova a day later. Georgetown, meanwhile, had its hopes dashed by a heavy defeat against Seton Hall on Thursday.
Ohio State should have done enough to secure a spot after their win against Indiana, which complicated the Hoosiers' path to the NCAA Tournament. Elsewhere in the Big Ten, Michigan State, Michigan, Purdue, Wisconsin, Iowa and Maryland have nothing to be worried about.
In the Pac-12, Washington has punched its ticket to the tournament and could be joined by Arizona State, who should be guaranteed a spot in the Big Dance as long as it reaches the final of its conference tournament first.
SEC heavy-hitters LSU, Kentucky, Tennessee, Ole Miss, Mississippi State and Auburn have all secured a spot, while Florida has given itself a chance after beating LSU in the SEC Tournament quarterfinals on Friday.
Alabama's loss to Kentucky, however, has all but ended the Crimson Tide's hopes. Meanwhile, in the American conference, Houston, Cincinnati and UCF will all be involved in the tournament.
Lipscomb, Furman, Belmont, Temple and UNC-Greensboro all have a fighting chance to be involved but will have their destiny confirmed on Sunday.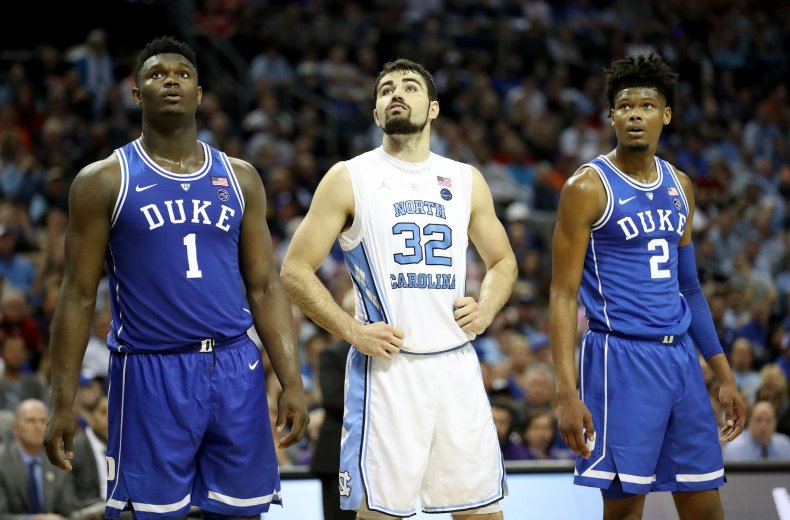 March Madness 2019 Bracket: Which Teams Are in Ahead of Selection Sunday? | Sports