March Madness 2019: Where to Watch, Live Stream NCAA Basketball Tournament Sweet 16 Round Games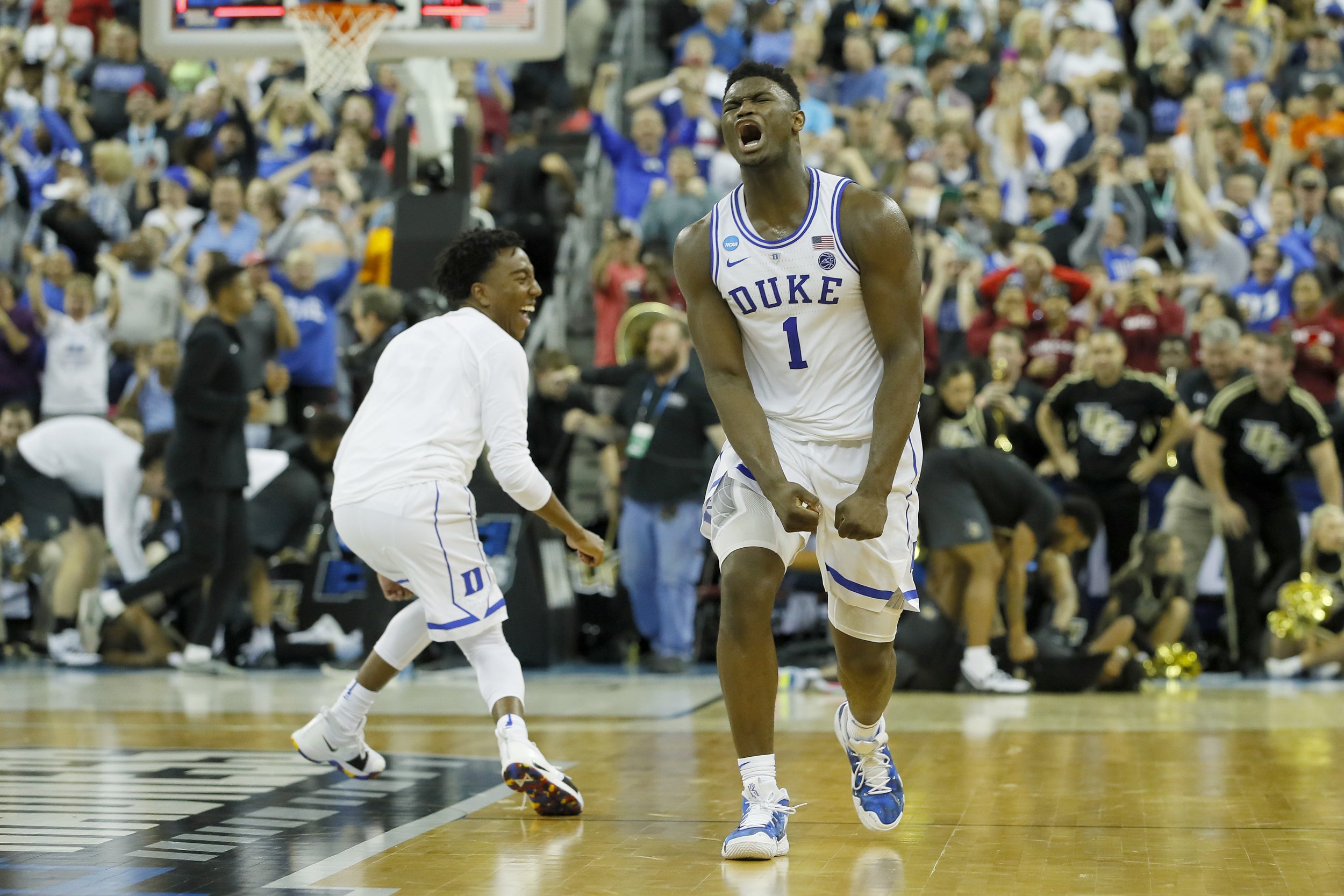 The first 48 games of the 2019 NCAA Tournament are in the history books and March Madness enters the Sweet 16 tournament this week.
The third round of the tournament gets underway on Thursday, with all the four number one seeds still in the competition.
Here's everything you need to know.
What and when is the Sweet 16?
Get your unlimited Newsweek trial >
As the name indicates, 16 teams are left in the NCAA Tournament as the regional semifinals get underway on Thursday when Gonzaga takes on Florida State at the Honda Center in Anaheim, California.
Three more games follow on Thursday, with the remaining four scheduled for the following day.
Anaheim hosts the West Regional, while South Regional games will be staged in Louisville, Kentucky. Washington, D.C. and Kansas City, Missouri, will host the East Regional and Midwest Regional games, respectively.
Which teams are in the Sweet 16?
Get your unlimited Newsweek trial >
The top three seeds in each region are all still in the tournament. Number one overall seed Duke survived a scare against UCF and is joined by fellow number one seeds Gonzaga, North Carolina and Virginia.
Number two seeds Michigan State, Michigan, Tennessee and Kentucky are through to the Sweet 16, as are number three seeds LSU, Texas Tech, Purdue and Houston. The remaining four teams are number four seeds Virginia Tech and Florida State, number 12 seed Oregon and number five seed Auburn.
For the first time in the history of the NCAA tournament, one bracket across all major online bracket games—NCAA's website, ESPN, CBS, Yahoo, FOX and Sports Illustrated—remains intact going into the Sweet 16 round. To put things into context, the chances of predicting each of the first 48 games correctly stood at 1 in 281,474,976,710,656.
Where to watch the Sweet 16 round
The eight games will be broadcast on TV by TBS and CBS, with each network showing four games each. The NCAA's website will carry each game live and live stream will also be available via FuboTV, Sling TV, Hulu, YouTube TV and PlayStation Vue.
Sweet 16 TV schedule Thursday, March 28 (all times ET)
Anaheim, California
Florida State vs Gonzaga, 7:09 p.m. (CBS)
Texas Tech vs Michigan, 9:39 p.m. (CBS)
Louisville, Kentucky
Purdue vs Tennessee, 7:29 p.m. (TBS)
Virginia vs Oregon, 9:59 p.m. (TBS)
Sweet 16 TV schedule Friday, March 29 (all times ET)
Washington, D.C.
LSU vs Michigan State, 7:09 p.m. (CBS)
Duke vs Virginia Tech, 9:39 p.m. (CBS)
Kansas City, Missouri
North Carolina vs Auburn, 7:29 p.m. (TBS)
Houston vs Kentucky, 9:59 p.m. (TBS)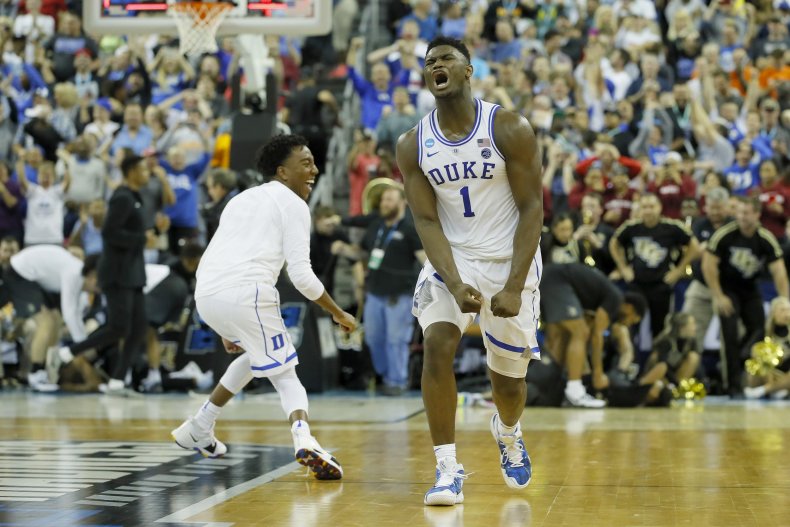 March Madness 2019: Where to Watch, Live Stream NCAA Basketball Tournament Sweet 16 Round Games | Sports