March Madness Could Be Even Better. Just Do As I Say…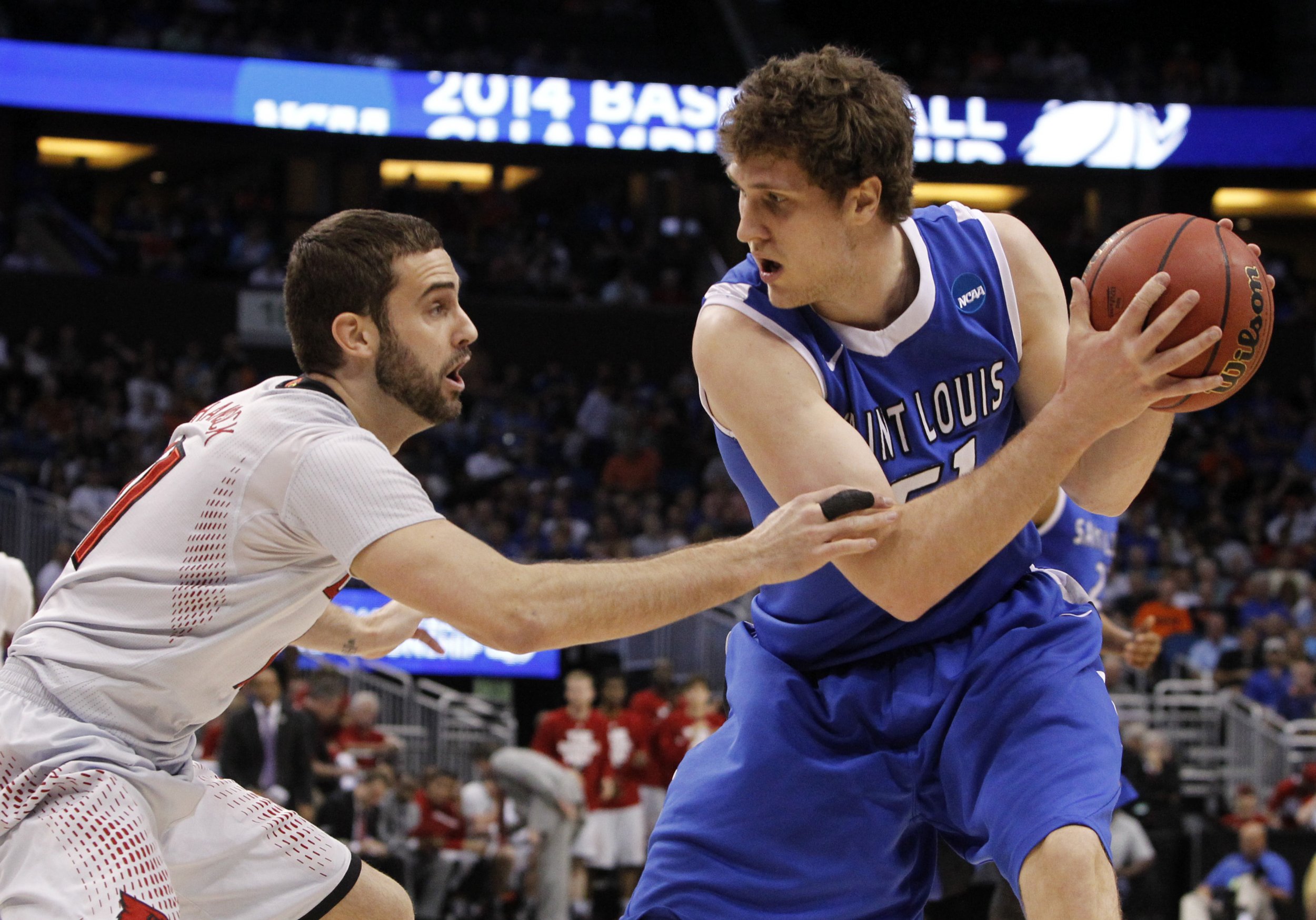 "May the odds be ever in your favor."
Who first said that: Effie Trinket or the NCAA Tournament Selection Committee? College basketball's annual version of The Hunger Games, March Madness, tipped off last week as 68 teams entered a tournament in which 67 are guaranteed to exit in tears (which, granted, is preferable to death).
There is no greater diversion in sports—which replaced religion as the greatest diversion in civilization shortly after Howard Cosell was hatched—than the opening weekend of March Madness. From Thursday at noon until Sunday at midnight, it's nearly nonstop hoops during your waking hours. It's as if some higher power—no, not God; higher: the NCAA—took pity on the polar vortex region and opted to give those of us living within it something beside the temperature to obsess over, something brilliant (one brief shining moment?) in these last few weeks devoid of a vernal splash of color.
So, thank you, college basketball. Seriously. For everything. For St. Louis forward Rob Loe to actor Rob Lowe tweeting about Rob Loe. For Mercer's upset of Duke. For the weeping coach from North Dakota State. For Bill Raftery saying, "Scoochie!" For Allie LaForce. For all of it. Please know that we are grateful, and if we can ever return the favor by, I don't know, sitting through a thousand ads for the Hopper, we will gladly do so. And yet.…
And yet there are a few aspects of college hoops in general, and of the tournament in particular, that grate on our nerves. Problems that can be fixed. Herewith, our list:
1. Flush the First Four
It's not that a school whose tournament odyssey begins on a Tuesday or Wednesday in Dayton cannot advance to the Final Four. It can. Virginia Commonwealth did so two years ago and Tennessee could do it this year. It is, rather, is a question of symmetry.
"In all things, the supreme excellence is simplicity," wrote Henry Wadsworth Longfellow, who would have applauded the aesthetic of the 64-team tourney. The present field of 68 teams is an affront to beauty, to rhythm. It also compels announcers to say "second round" when they really mean "first round," etc.
Do we need 68 schools? No. The Big 12 got seven schools into the tournament this month, or more than half its membership. The ACC, Big Ten and Pac-12 each got six teams onto the bracket. Meanwhile, the champions of the Big West, Cal Poly-San Luis Obispo, entered with a 13–19 record and managed 12 first-half points against No. 1 seed Wichita State.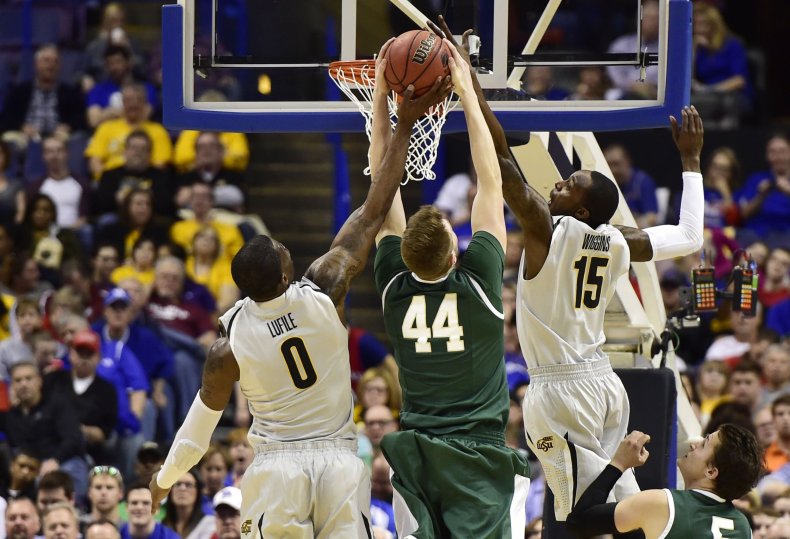 Let's whittle the tournament back to 64 teams and no longer guarantee an automatic bid for every conference. However, so that the power conferences don't simply crush the mid-majors, let's limit it to a maximum of one lesser conference being excluded each year.
2. The Timeout After a Made Basket
No! You just scored and therefore your team no longer possesses the ball. And I didn't hear a whistle, so why are you allowed to stop play? This is college basketball's equivalent to the fat dude at the gym who during a five-on-five run insists we check it up after every made basket. We hate that guy.
3. The Coach's Timeout
You're trailing by a bucket in the final minute. You and your teammate have trapped the guy with the ball in the corner. He's helpless, has picked up his dribble, and as we approach the five-second violation, he may be wetting his pants. And then—
Holy deus ex machina! Rick Pitino just called timeout standing 50 feet away clad in a white suit. Sure, that's fair.
Make the players call timeouts. It's their game.
4. Timeouts in General
For a televised game, each team receives four 30-second timeouts and one 60-second timeout per contest. The wrinkle in this rule is that a team may only carry three of its four 30-second timeouts into the second half.
In addition to those recesses, a media timeout is taken on the first stoppage of play under 16-, 12-, 8- and 4-minutes in each half. The result is a second half with maybe even more commercial breaks than an episode of The Walking Dead, since as many as a dozen timeouts (four media plus four for each team) may be taken.
How about three timeouts per team per game, and each team may call no more than one timeout in the final two minutes? Coaches vs. Cancer is a worthy cause. Coaches vs. Continuity is not.
5. One Step, Two Step—That's It!
Twelve-step program? AA. Three or four step programs? NCAA.
When did referees decide it was too much of a travail to call traveling? And when did fans decide that traveling is permissible if we refer to it as the "Eurostep"?
Watch this instructional video (https://www.youtube.com/watch?v=Gqx7OqmJpL8) from the San Antonio Spurs' Manu Ginobili, who popularized not one but two scourges (the Eurostep and the flop) on Dr. Naismith's game. At the 1:01 mark, Ginobili demonstrates the step, but watch closely: He plants with his right foot, steps with his left, then makes his left foot his plant foot as he steps with his right. Twenty years ago, even 10 years ago, that was a travel. As it still should be. And this matters because…
6. The Block/Foul Call Has Gotten Completely Out of Hand
Remember the "player control foul"? The call by its very name implied that the ball handler was out of control when he slammed into a defensive player. That no longer seems to matter. Players are deliberately coached to drive to the hoop and seek contact in order to get to the foul line. Two years ago former Connecticut point guard Kemba Walker led his team to an NCAA championship and was named tournament MVP, while overtly stating that driving to the hoop and seeking contact was his signature move.
So what's a defensive player to do, particularly if an offensive player is being given an extra step with which to play? Is he supposed to wait for the call to go against him and then have Jim Boeheim go allOne Flew Over the Cuckoo's Nest, as he did at Duke, to protest the call?
The existing rules are fine: The principle of verticality, for example, which states that a defender may leap to defend a shot as long as he remains in his own vertical plane, is a good rule. It is also routinely ignored by officials.
It's not easy being an official. In terms of this call, though, good judgment should take precedence. If the ball handler appears more intent on initiating contact than he does getting off a decent shot, why reward him?
7) The Precision Obsession
On Sunday afternoon, referees delayed the Kentucky–Wichita State game, otherwise a classic, to adjudicate a potential tenths-of-a-second disparity while there was still 1:40 remaining—in the first half. It was at about this time—but perhaps not at this precise moment; I'd have to go back to the monitor and review in order to confirm—that Steve Kerr, a color analyst working another regional for the CBS/Turner umbrella of networks, spoke for a nation of fans that questions the fine line between accuracy and anal-retentive behavior. Kerr tweeted, "I feel like the NCAA should cap the number of times the refs can go to the replay monitor for clock malfunctions at, oh, say 19 per game."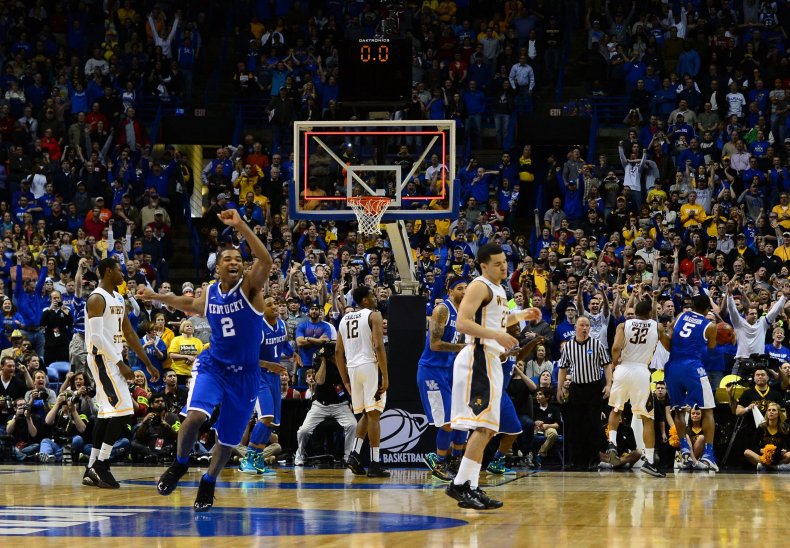 When one of the tournament's own voices (and a guy, by the way, who happened to win five NBA championship rings) is throwing snark at the deluge of delays, you've got a problem. And not one that is reviewable.
8) And Finally…
This is just the sentimentalist—as opposed to The Mentalist ("Sunday at 8 p.m. on CBS") in me—but shouldn't every player who suits up for the NCAA tournament receive at least...wait for it...one moment in the spotlight on the court? Even if it's just until the next whistle is blown, I'd love to see a mandate that every man in uniform must play.
Yes, I understand that this is the NCAA tournament, not the fifth grade CYO. But it's also the Big Dance—no one should have to be a wallflower.