Maye Daye! How Tar Heel Backup Luke Maye Sent North Carolina to the Final Four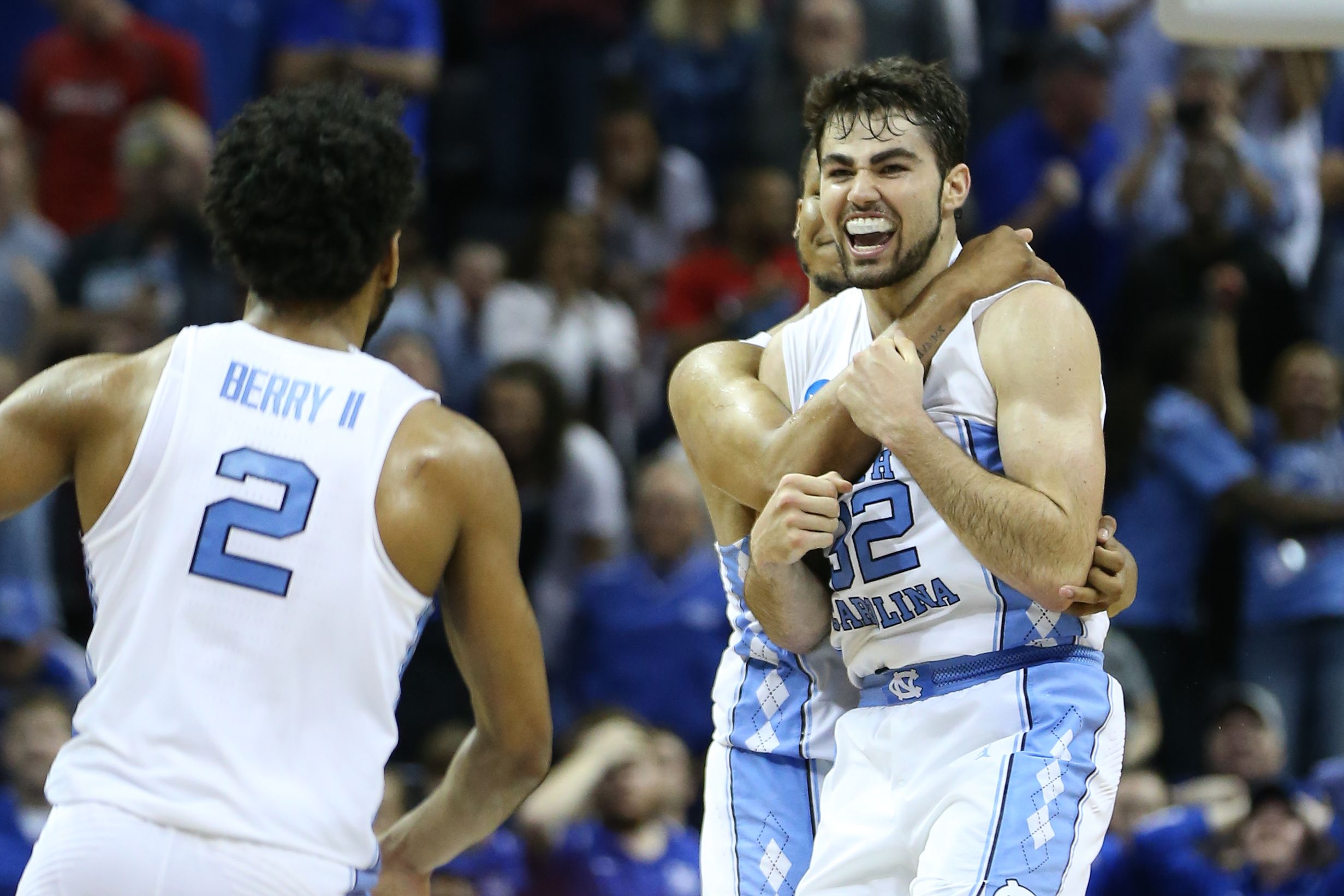 Kentucky and North Carolina tussled in an NCAA basketball tournament regional final on Sunday that had the pedigree of a national championship game. Add Luke Maye's game-winning jumper with less than one second remaining and Sunday's South regional final also had the drama of last year's national championship game.
Maye's 20-footer with :00.3 on the clock gave the Tar Heels a 75-73 victory, sent them back to the Final Four for the second year in a row, and culminated a frenetic final five minutes of play in Memphis. After Kentucky took a 64-59 lead, Carolina scored 12 unanswered points. The score stood North Carolina 71, Kentucky 64 entering the final minute.
At that point, the Wildcats' two presumptive NBA lottery picks, De'Aaron Fox and Malik Monk, shrugged off forgettable performances to that point. Fox drained a three-pointer from the left corner with :49 to play. Monk buried two threes from the top of the key, with :40 and :10 remaining. Suddenly the score was knotted, 73-73.
Related: Making a killer March Madness bracket
Four of the Tar Heels on the court at that moment—Joel Berry II, Justin Jackson, Kennedy Meeks and Theo Pinson—had played in last April's national championship contest vs. Villanova. In that game, North Carolina tied the score 74-74 on an an off-balance Marcus Paige three-pointer, only to see the Wildcats (of Villanova) knock them out with a three as time expired. Villanova's Ryan Arcidiacono dribbled three-quarters of the length of the floor, then dished the ball to a trailer, Kris Jenkins, who sank a rainbow as time expired.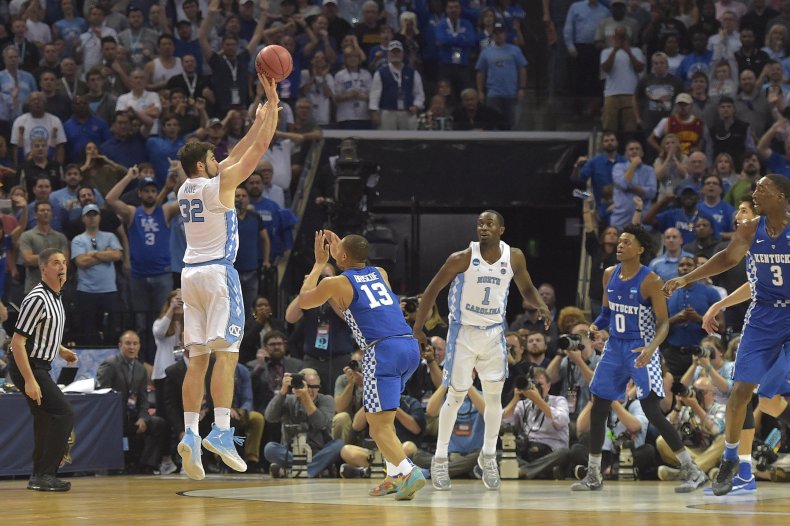 Sunday's finish was eerily reminiscent of that. After Monk's three-pointer evened the score, Carolina's Pinson dribbled upcourt to the foul line. Confronted by a defender, Pinson passed out to Luke Maye, a 6-foot-8 forward who had been a freshman on last year's team. Maye did not played one second against Villanova and is not a starter this year, but on Sunday he was coach Roy Williams's steadiest performer in the second half. While his teammates were one for 12 from beyond the arc, Maye was two of three.
The Huntersville, North Carolina, native fielded Pinson's pass and calmly flicked in the game winner from just inside the three-point line. The Tar Heels now advance to Phoenix for next weekend's Final Four as the only school that seemingly knows the drill. Gonzaga and South Carolina, who will play each other in one semifinal, have never advanced to a Final Four. Oregon, which will play the Tar Heels, last did so in 1939, the tournament's inaugural year. The Tall Firs, as they were nicknamed, won the national championship in a tourney that included only eight schools.
As for Maye, who received a standing ovation when he walked into his Business 101 class Monday morning, he becomes a March Madness (Maye Madness?) legend. For hoops-mad fans in Lexington, it is yet another painful setback: The Wildcats have cut down the nets just once in the past 19 years; Maryland has as many national championships in that time as Kentucky does, and SEC counterpart Florida, more renowned as a gridiron school, has more.
Tuesday will mark the 25th anniversary of Christian Laettner's buzzer beater against Kentucky that sent Duke to the Final Four in 1992 and ripped out all four chambers of every heart of every blue-clad fan in the Bluegrass State. Another Sunday, another regional final, another school from North Carolina, another forward wearing number 32, but the same profound sense of misery. The only solace for denizens of this region is that the Kentucky Derby is only five weeks away.