March Madness Has Been a Sleepy Slog So Far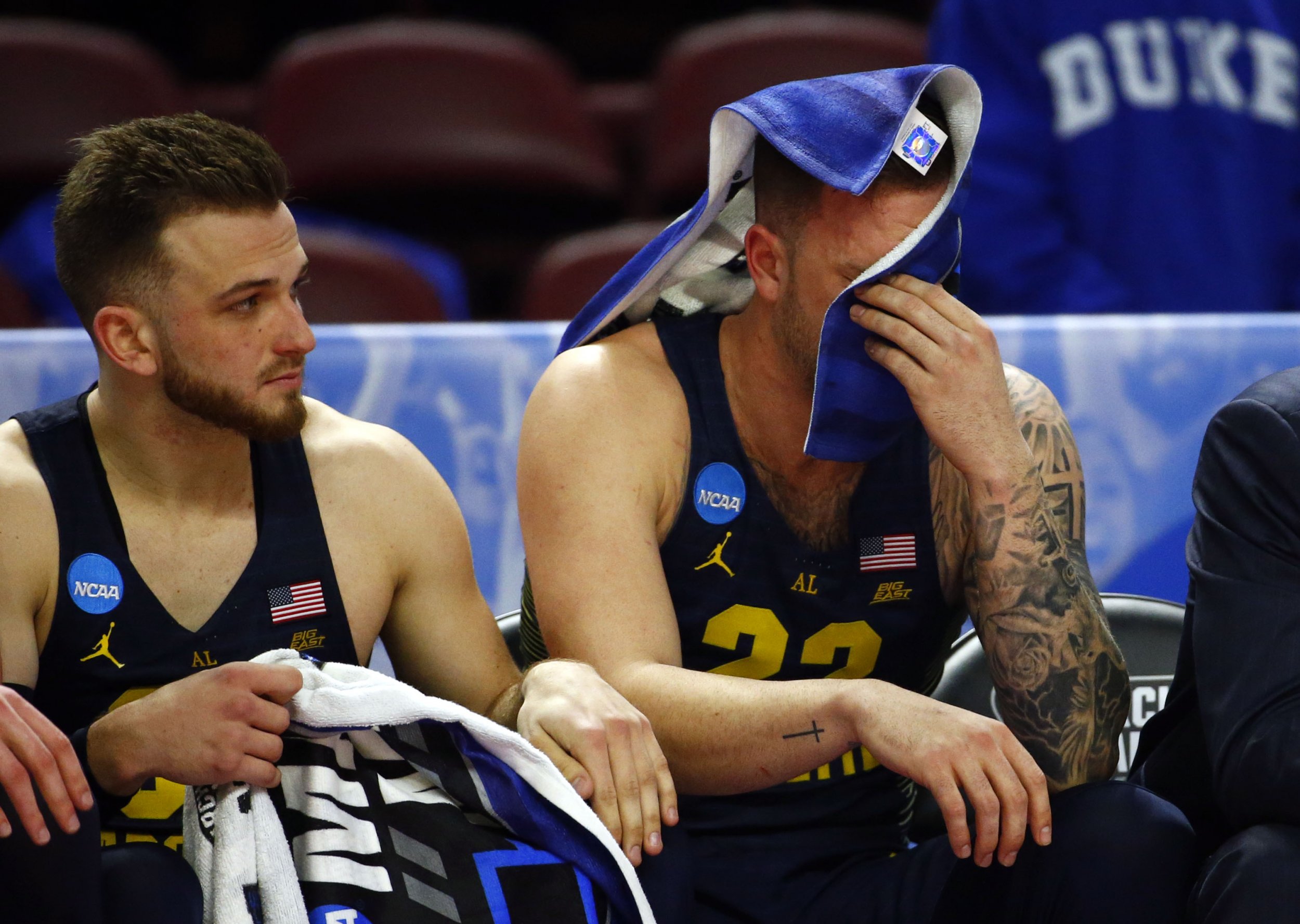 Two days in and the Big Dance is a slow waltz. Cinderella either forgot to RSVP or spent the first round of the NCAA men's basketball tournament in the powder room. Every one-, two-, three- and four-seed advanced without mopping sweat off its brow. The only March Madness stirring Thursday and Friday emanated from the White House press briefing room.
The first round of the tourney was not a complete snooze, but let's say a prayer for the producers at CBS who are plumbing for riveting footage for their annual "One Shining Moment" montage. The 32 games featured not a single buzzer-beating shot and only six upsets. None of those six winners were certifiable bracket-busters, though.
A trio of six-seeds lost, but who believed in them except for their alumni? Maryland lost to Xavier on Thursday, while on Friday Creighton lost to Rhode Island and Southern Methodist was tripped up by Southern California. Minnesota, a five-seed, fell to 12th-seeded Middle Tennessee State on Thursday in an outcome that surprised nobody: the Blue Raiders have nearly the identical roster from last year, when they shocked second-seeded Michigan State in the first round.
Speaking of the Spartans, they rolled past eighth-seed Miami (yawn) on Friday evening. Finally, 10-seed Wichita State, a 30-4 program that got jobbed by the NCAA tournament selection committee ("I'm just glad that they did not forget us," Shocker coach Gregg Marshall quipped last Sunday), rolled past seventh-seeded Dayton.
Thursday's opening game pitted 12-seed Princeton versus five-seed Notre Dame. The Tigers, despite trailing for the final 30 minutes of the contest, had the ball and a chance to win in the final 10 seconds. Princeton's Devin Cannady, who grew up in the shadow of Notre Dame's Golden Dome in Mishawaka, Indiana, but was not seriously recruited by the Fighting Irish, pulled up from 25 feet out with a chance to wear the glass slipper. Alas, Cannady's shot caught rim and the cruel stepsisters advanced, 60-58, setting the tone for the first 48 hours of the tournament.
Notre Dame-Princeton was one of only four games decided by two points or fewer, while seven games saw 20-point margins, two of which had 30-point schisms. While those numbers are not out of the ordinary, the absolute dearth of buzzer-beaters is. SMU, like the Tigers, had an opportunity to win on the game's final possession but Shake Milton's floater in the lane caught iron and caromed harmlessly away in a one-point loss to USC.
Northwestern, an eight-seed, clinched its two-point victory over Vanderbilt with a pair of late free throws. Big Ten compatriot Michigan, a seven-seed, did the same in a one-point victory over Oklahoma State. Foul shots do not make for compelling "One Shining Moment" material.
There has yet to be a belle of the ball, though Oregon's Jordan Bell and UCLA's Lonzo Ball each missed only one field-goal attempt in leading the Ducks and Bruins, respectively, to the next round. There were virtuoso performances in losing efforts, but it was like witnessing a Jimi Hendrix guitar solo as he grinds for Herman's Hermits. Virginia Commonwealth's JaQuan Lewis and Jacksonville State's Norbertas Giga each scored 30 points (Giga did so while hoisting half as many shots as Lewis, who fired up 28), but their schools fell without fanfare.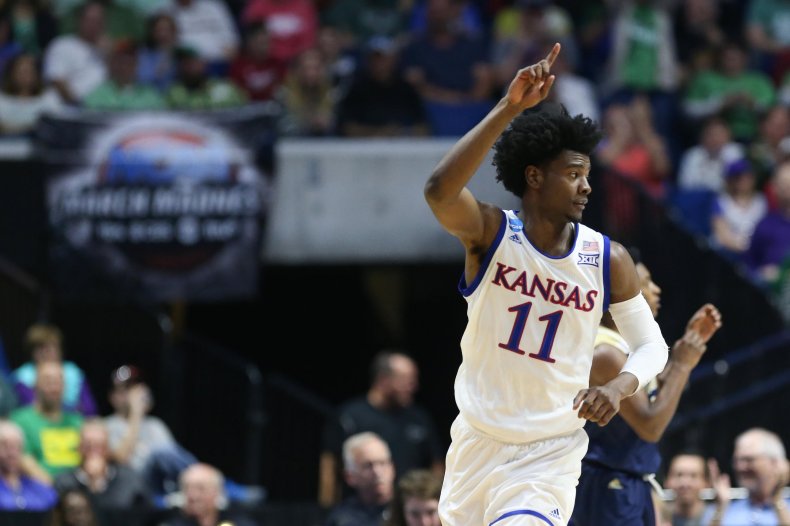 Related: How To Make A Killer March Madness Bracket
There were at best two signature moments from the first round and both involved dumb fouls. In the Northwestern-Vanderbilt contest on Thursday, the Commodores' Matthew Fisher-Davis fouled Bryant McIntosh of the Wildcats seconds after Vandy had hit the go-ahead layup with 17 seconds to play. McIntosh, an 86 percent shooter from the free throw line, drained both free throws as Fisher-Davis grimaced and rested his hands on his knees. Fisher-Davis led Vanderbilt with 22 points, but few will remember that.
On Friday, Seton Hall trailed Arkansas by one point with less than 20 ticks remaining. The Razorbacks had the ball and as Jaylen Barford dribbled toward the basket Desi Rodriguez sprinted from his left side and placed both hands on his shoulders, ostensibly to stop the clock and force Barford into a one-and-one situation. Barford tripped—their feet inadvertently entangled—and after a brief video review, the zebras called a flagrant-1 foul on Rodriguez.
That ruling effectively ended the game, as Arkansas was awarded two free throws and possession. Technically, it was the correct call: Rodriguez never made a play on the ball. One wonders, though, if Barford had not been sprawled on the floor, would the call have been made. Then again, you had neither Arkansas nor Seton Hall advancing past the second round in your bracket.
One round, two days and 32 games in, March Madness has been a marathon of the mundane. The good news is that the Big Dance has 16 games slated for Saturday and Sunday, and we have all been to this sock hop before. Cinderella may be sitting this weekend out, but there will be some quality hoofers on display. Let's dance.