All You Need to Know to Make a Killer March Madness Bracket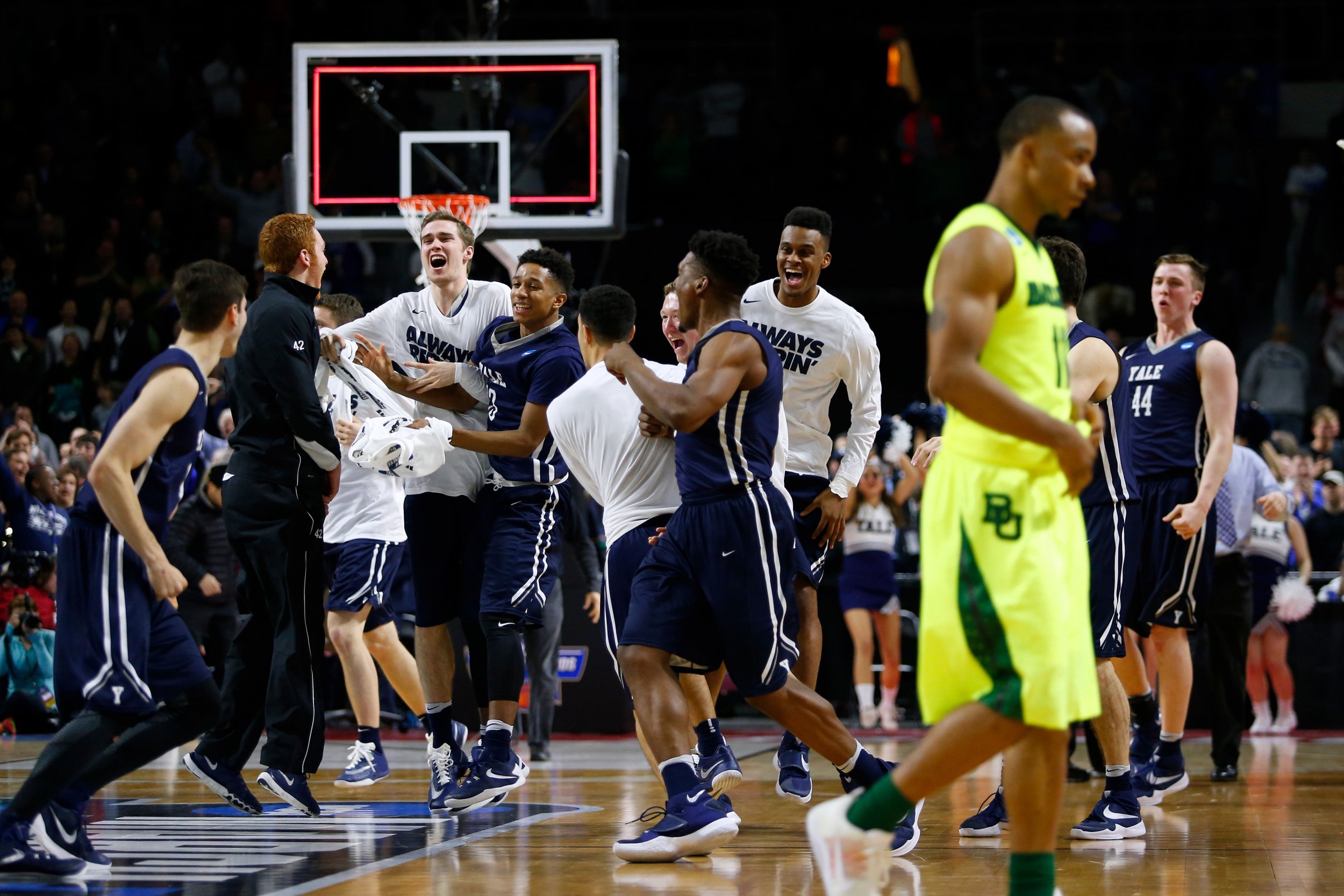 The best two days in sport are the first round of the NCAA men's basketball tournament, the unofficial start of spring. Thirty-two games, or more than half the tournament, will be played in a 36-hour span beginning Thursday at 12:15 p.m. It is a hardwood circus played out beneath eight big tops from coast to coast in cardiac conditions.
Toss in America's premier drinking holiday on the second day, and we can be certain of ill-conceived shots both on and off the court. Regardless, it will be refreshing to see impassioned crowds of people from all corners of the country raising hell about something other than health care. To prepare you for this basketball bacchanal, here are five things to look for in the first round.
1. Count on Seven Upsets
In the past five years, 37 schools seeded 10th or lower have won their first-round games. That is an average of 7.4 upsets per year, or nearly two per region. We are still waiting on the first 16-seed to shock a No. 1 seed (in a year in which the Chicago Cubs won a World Series and Northwestern earned a tourney invite, why not now?), so realistically that averages out to nearly two upsets per region in the six games featuring teams seeded 10th through 15th.
If you are filling out a bracket, you must be willing to pull the trigger on a few outcomes that seem implausible. On average, one of every three games featuring a team seeded between No. 10 and No. 15 will be won by the lower-seeded program. Embrace the madness.
2. The Longer the Name, the Better Their Game
Middle Tennessee State. University of Arkansas-Little Rock. Florida Gulf Coast. Stephen F. Austin (twice). If the school cannot fit its name on the front of a jersey in one line, or if it uses an acronym (the University of California at Los Angeles, better known as UCLA, scored an upset as an 11-seed two years ago), it's a safe bet for a first-round upset. Sure, occasionally a Yale or Ohio will spoil the trend, but it's more often a Virginia Commonwealth or University of Alabama-Birmingham will destroy your bracket.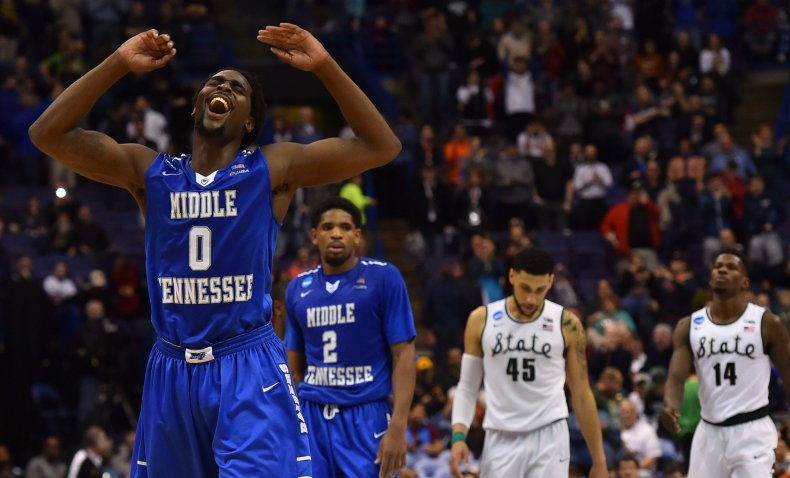 In the spirit of sesquipedalian Cinderellas, you may want to root for 12th-seeded North Carolina-Wilmington over Virginia, 13-seed East Tennessee State over Florida, 14-seed New Mexico State over Baylor, which has been bounced by a double-digit seed the past two years, and 14-seed Florida Gulf Coast over Florida State in Orlando. Finally, and this is the surest upset pick out there, 12-seed Middle Tennessee State University—which already took down a higher-seeded Big Ten foe last year in No. 2 Michigan State and has virtually its entire core of studs back, including Giddy Potts (!)—will beat No. 5-seed Minnesota.
3. Princeton–Notre Dame Will Be Hot Fire​
The opening game of the first round tips off at 12:15 p.m. in Buffalo on Thursday. The fifth-seeded Fighting Irish could be gone before most teams take the court and, worse, before St. Patrick's Day. While Notre Dame is the only team in the country to have advanced to the Elite Eight the past two seasons, it has also lost four times in the past 10 years in the opening round to a double-digit seed (Iowa State, Xavier, Old Dominion and Winthrop).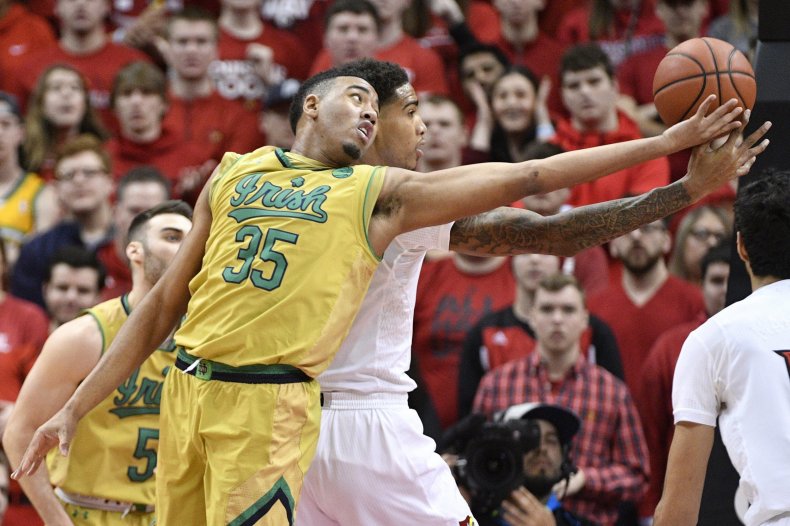 Meanwhile, the Ivy League champ is always a tough out. To wit: In 2010, No. 12 seed Cornell won two games before bowing. In 2013 and '14, Harvard won as a 14-seed and 12-seed, respectively. Last year, Yale, a 12-seed, beat Baylor. Two other times in the past seven years, the Ivy League representative lost to a blue blood, namely Kentucky and North Carolina, by 2 points.
In six of the past seven years, the Ivy League champ has either won or lost by no more than a bucket. This Princeton team has won 19 in a row. Its coach, Mitch Henderson, started on the Tiger team that upset defending national champion UCLA in 1996. Its leading scorer, Devin Cannady, hails from Mishawaka, Indiana, which is in Notre Dame's backyard. Cannady was a high school teammate of former Irish point guard Demetrius Jackson but failed to draw a scholarship offer from the Irish. You will likely hear that mentioned a time or two on Thursday, especially if Cannady heats up.
4. Trust Your Friends in the Desert
Gonzaga may be a No. 1 seed, but the Westgate Casino has the Zags as a 10-to-1 shot to cut down the nets in Glendale, Arizona, next month. The Westgate gives a pair of No. 2 seeds, Duke (5-to-1) and Kentucky (8-to-1), more favorable odds. The dropoff between 1 and 2 seeds this season is imperceptible—three No. 2 seeds won their conference tournaments, while only two No. 1 seeds did—and may as well be interchangeable. The true dropoff comes between the second- and third-seeded schools.
5. Freshmen Will Matter​
For the second year in a row, the purported No. 1 overall pick in the upcoming NBA draft is a freshman whose team did not even make the NCAA tournament (Ben Simmons of LSU last year; Markelle Fultz of Washington this year). That exemption aside, five of the top seven programs in this year's tourney start true freshmen, and four of them could be reasonably considered their team's premier talents.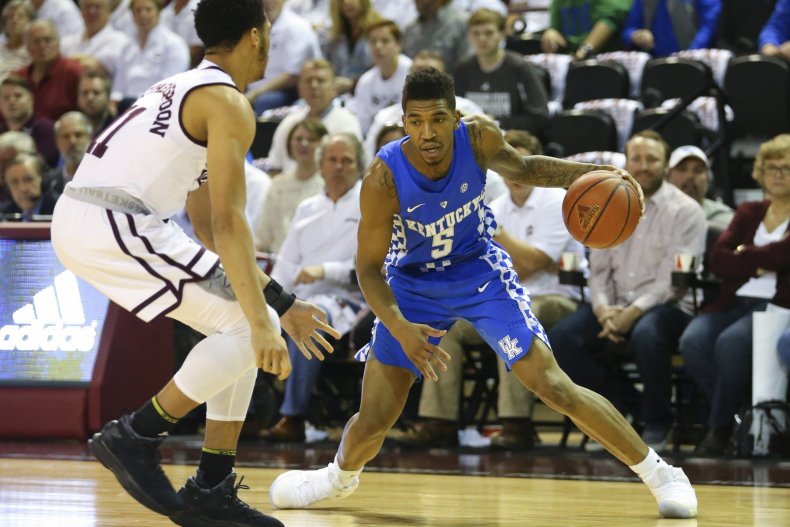 The list, in order of importance to their team's Final Four hopes: Lauri Markkanen, Arizona; Jayson Tatum, Duke; Malik Monk, Kentucky (one of three freshmen starters for the Wildcats); and Josh Jackson, Kansas. UCLA, a No. 3 seed, is led by 6-foot-6 freshman point guard Lonzo Ball, who is almost as gifted as everyone says he is. Bruin alum and ESPN word-storm Bill Walton calls Ball "transcendent," while Ball's own dad promises that he will be better than Stephen Curry (a reminder to Papa Ball that Curry scored no fewer than 30 points in each of his first four March Madness outings and even dropped 40 once).
Markkanen, a 7-footer from Finland, has a remarkable shooting touch: He finished second in the Pac-12 in both free-throw shooting and 3-point shooting. Has Arizona trademarked "Finnish Four" yet? While no freshman is more vital to his team's success than Markkanen, keep an eye on Duke's Tatum, a remarkably skilled 6-foot-8 wing who rises to another plateau in the most critical moments. That's a wonderful trait to possess this time of year.