How to Finish Last in Your March Madness Pool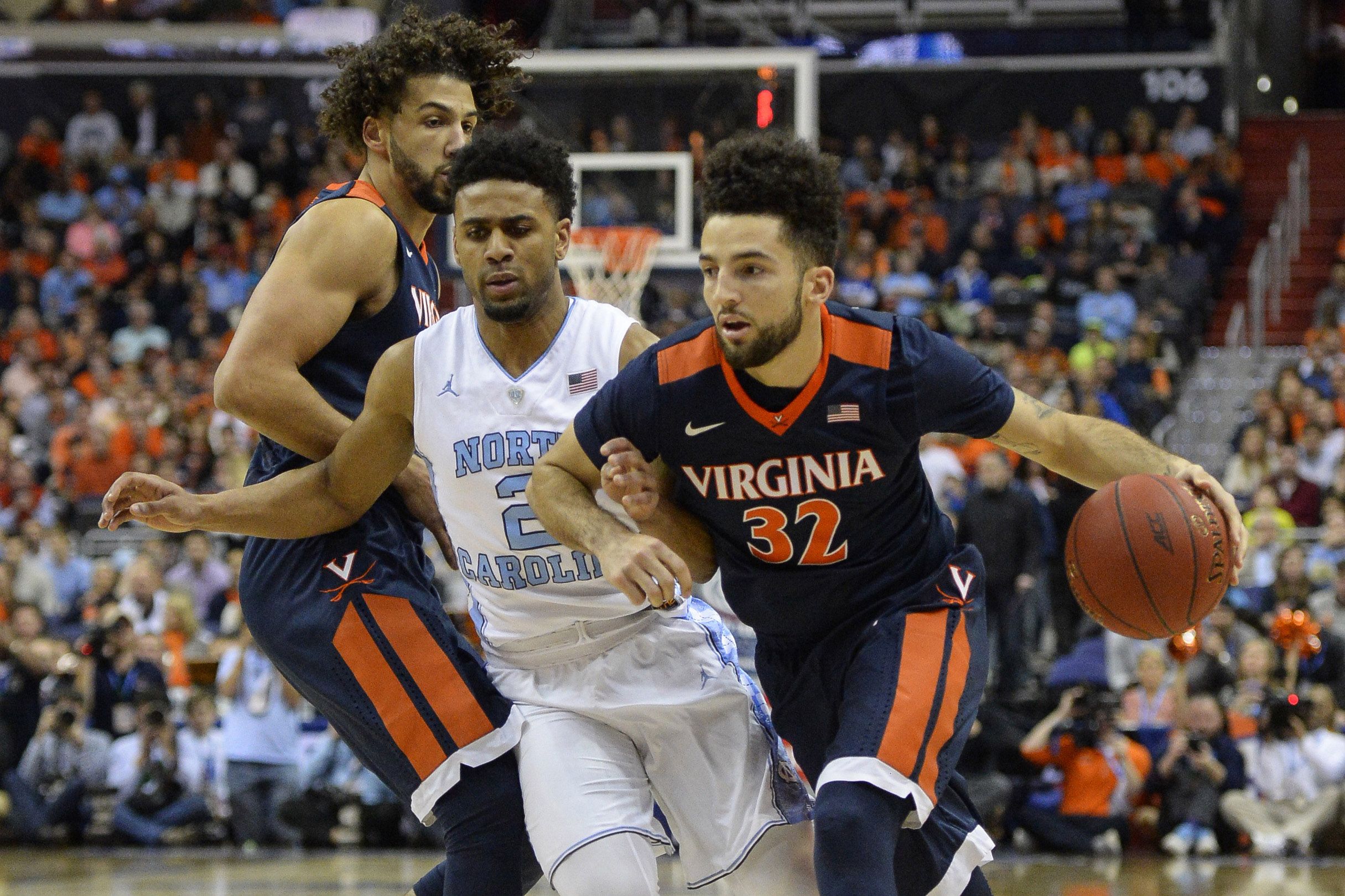 Welcome to your March Madness office pool. We are here to help you lose.
On what must be the least productive work day of the year (St. Patrick's Day plus the first day of the NCAA tournament), there is a good chance that the most industrious thing you will do all day is fill out your tournament bracket.
Articles abound offering assistance on how to win your pool. Where's the fun in that? We have come to provide you a surefire way to finish last. And if you follow all seven instructions, you may even win. (But probably not.)
Pick Four Number 16 Seeds
A 16-seed has yet to defeat a No. 1 seed since the tournament expanded in 1985. Their overall record is 0-124. Ah, but there's a first time for everything. And don't you want to brag that you correctly chose the inaugural 16-seed upset as you're ordering mini corn dogs at Buffalo Wild Wings? Of course you do.
If you pick just one 16-seed (Florida Gulf Coast...duh), you only give yourself a 25 percent chance of exulting in this one shining moment. Why not take all four, thereby denying yourself a shot at winning the pool while giving yourself the best possible chance at office pool immortality? The latter is far more worthwhile. No one remembers who won the 2015 U.S. Open women's singles title, but we all remember that a care-free Italian (Roberta Vinci) defeated Serena Williams.
Oscar Pool Burnout
Dayton meets Syracuse in a 7 vs. 10 first round matchup in the Midwest region. You write in "Idris Elba" followed by the hashtag #OscarsSoWhite. Right cause, wrong month.
Crunch the Numbers
Look, the majority of favored teams are going to win. A few upsets will happen. And a number of results on either side of the Barbie/Cinderella line are going to be the product of what transpires in the final five seconds of the game. Besides, there are no bad teams in the tournament, A.D. (After Dayton).
Searching for a system is a fool's errand, like trying to explain how "Seasons In The Sun" spent three weeks at number one on the Billboard charts and "Stairway To Heaven" never climbed higher than 16. There's a reason that Warren Buffett offers $1 million to any of his 360,00 or so employees who can even pick all 48 games of the first two rounds of the tournament correctly.
Go ahead and spend the remaining few hours you have poring over fivethirtyeight.com's Elo ratings. Digest every team's RPI, or pick winners based on turnover differential. It doesn't matter. In the NCAA tournament, chaos is the house and the house always wins.
March Maddow
The "Road to the White House" is not synonymous with the Road to the Final Four. Sure, both are overwrought with meaningless polls, foreign-born aspirants (Ted Cruz, meet Buddy Hield) and unruly mobs. Also, the sets, the graphics and the endless parade of bloviators make cable news coverage of the presidential race almost indistinguishable from CBS's coverage of the NCAA tournament (n.b., CBS analyst Seth Davis is the son of former White House counsel Lanny Davis).
So, go ahead. Eschew all March Madness studio shows in favor of cable news studio shows. Van Jones may help you discern the differences between Hillary Clinton and Bernie Sanders, but he may also tell you to take Oregon State vs. Green Bay. Megyn Kelly would indeed be "crazy" if she advised you to pick Cal State-Bakersfield over Oklahoma. And Rachel Maddow may interrupt her own eight-minute philippic on Donald Trump to deliver a scathing indictment of Texas A&M earning a three seed. You never know.
Related: Trump University is not in this year's field, so don't waste your time looking for it.
Pick a Newbie
Fifty years have passed since Texas Western (now UTEP) shocked the world by defeating Kentucky in the 1966 NCAA championship game. The Miners made history by starting five African-Americans in an NCAA title game for the first time. But they are also only one of two schools in the past half-century to cut down the nets without previously having advanced to the Final Four (the other is Connecticut in 1999). So, if you really want to splash out of your pool, pick a university that has never advanced to the tournament's third weekend to win it all.
Avoid the following schools, all of which have advanced to the Final Four at least once: North Carolina, Kentucky, Duke, Kansas, Michigan State, Indiana, Cincinnati, Connecticut, Michigan, Syracuse, Oklahoma, Utah, Wisconsin, California, Iowa, Texas, Villanova, Baylor, Butler, Colorado, Holy Cross, Maryland, Oregon State, Providence, Purdue, Temple, USC, Virginia, West Virginia, Wichita State, Dayton, Iowa State, Notre Dame, Oregon, Pittsburgh, Seton Hall and Virginia Commonwealth.
This still leaves you 27 teams with which to work for a prospective national champion pick. Beware of Xavier, the highest-seeded team (two) that has yet to appear in a Final Four.
Go West, Young Man
Pick one of the dozen schools located to the left of the Rocky Mountains. Since John Wooden retired in 1975, only three schools west of the Rockies have won it all: UNLV (1990), UCLA (1995) and Arizona (1997). That's three national titles for Western schools in 41 years. Talk about a continental divide.
We suggest a Final Four of USC, Fresno State, Oregon and Hawaii.
Turn in Your Completed Bracket at 12:16 p.m. EDT
Duke and UNC-Wilmington tipped off in Providence at 12:15?!? Are you sure? Yes, your anal-retentive, Excel-spreadsheet warrior commissioner is sure. And just in case he or she opts to go easy on you ("We all know Duke is going to win anyway"), be sure to tell whoever is leading your pool next Monday what you did. Unless you happen to be leading the pool, in which case, zip it. And forget that you ever read this column.