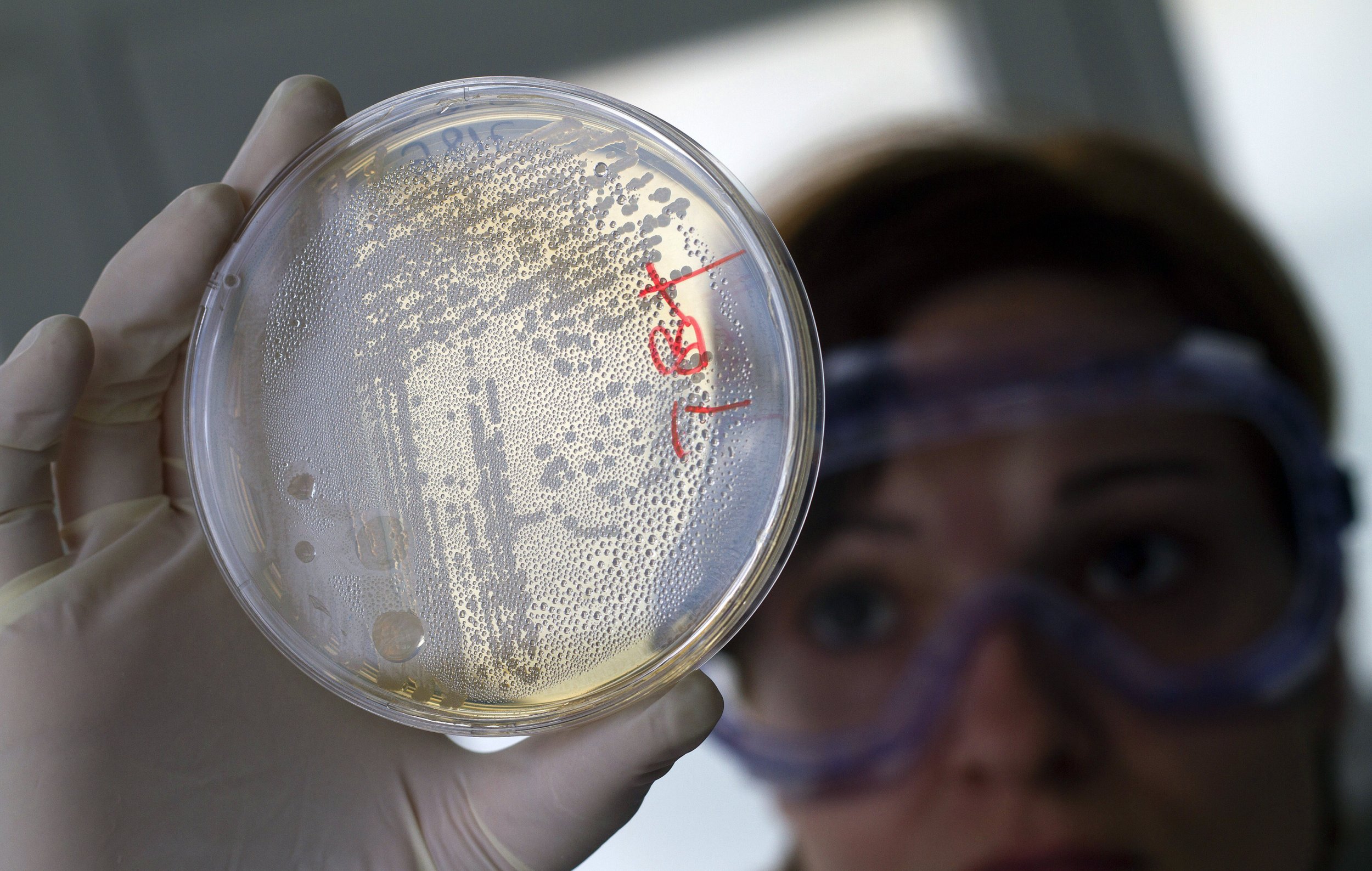 Most scientists are perfectly content to tinker away in their labs, quietly conduct research and make great discoveries through rigorously designed and controlled experiments. But ever since the 45th president of the United States took office, the scientific and medical communities have become increasingly concerned. And angry.
That's why so many people in the field (and members of the general public who value supporting science), will take part in mass demonstrations on Saturday, April 22, which also happens to be Earth Day. Organizers of the March for Science in Washington, D.C. say there also will be more than 600 satellite marches worldwide. It's set to be an international "unprecedented gathering" of geniuses and geeks, projected to draw a crowd at least the size of the Women's March in January, and possibly larger.
With all the recent news about President Donald Trump's plans to bolster the country's arsenal of nuclear arms (bad for the environment!) and slash budgets of agencies that conduct significant medical research—such as the National Institutes of Health (bad for human health!)—there are plenty of reasons to put down the petri dishes and lab beakers and start marching.
So far, in his brief time in office, Trump has made it clear that he believes advancing science and medicine is not going to make America great again. Hard won, consistently proven scientific facts—such as "vaccines don't cause autism" and "climate change is real"—are now seen as merely a difference in opinion. For example, his pick for head of the Environmental Protection Agency, Scott Pruitt, pretty much outed himself as a CO2 truther.
"As a whole we have forgotten as a society how intimately science informs how we live now," says Lydia Villa-Komaroff, a co-chair of the D.C. march, who also is a molecular and cellular biologist and was an academic laboratory scientist for decades. "There's nothing that isn't touched by basic science. We wouldn't have phones, televisions, streaming entertainment, air conditioning, cars like we have now if it were not for advances that started as curiosity-driven research. It seems like the trend of decreased funding and decreased general support just accelerated under the current administration. It jolted a lot of us into thinking we haven't been very good at explaining what we do and why we do it."
The March for Science was inspired by a Reddit comment that spurred biology postdoc Jonathan Berman at the University of Texas Health Science Center to join forces with health writer Caroline Weinberg and Valorie Aquino, a current Ph.D candidate in anthropology at the University of New Mexico.
More than 600 marches worldwide
Scientists and science enthusiasts (and even drug companies ) will gather Saturday in the nation's capital at 8 a.m., and science marchers around the world at more than 600 satellite marches. Science lobbyists want scientists to bring their non-scientist friends, and experts, including the executive director of the National Science Teachers Association, want parents to use the march to teach their kids about the importance of science.
In D.C., tens of thousands of people are expected to rally to the National Mall—the site of many historic protests, including the 1963 March on Washington. At 2 p.m., the march will form at the Washington Monument Grounds. The event will be livestreamed by the Earth Day Network.
In Denver, more than 9,000 people have pledged to march via Facebook. In Chicago, 13,000 people and, in Boston, around 20,000 people are expected to assemble. The Field Museum in Chicago is cutting the price of admission in half in honor of the event. The march in Cleveland will focus on the importance of the local scientific community's funding from the National Institutes of Health—$83.7 million.
There also are slated to be a number of appearances from celebrities and prominent figures from the STEM fields. San Francisco will feature "Mythbuster" Adam Savage, and San Jose is hosting "Big Bang Theory" actress Mayim Bialik. Speakers in D.C. will include science stars like Bill Nye and heroes like the pediatrician who exposed the lead in Flint's water. Starting at 9 a.m., in D.C. participants will learn about climate change, wildlife, challenges in becoming a scientist and how to communicate science in a politicized world. There also are more than 20 teach-ins and educational forums scheduled to encourage the public to take action or at least inspire an appreciation of science.
There are some other participants who hope Saturday's day of action will inspire scientists to possibly consider a change of career. "A celebration of science is something that I support, but what I really want is for people to put that energy for holding politicians accountable," says Shaughnessy Naughton, a chemist, cancer researcher, and the founder of the nationally-recognized pro-science group 314 Action. The organization is providing education and training to people in the STEM fields who might want to run for office, whether that is the local school board or a bid for the Oval Office.
She says 314 Action put a message out to the STEM community in early January. Since then, close to 5,000 candidates have signed up to take part. "We look at the march as a great starting point, but what we really want is for people to take all of that energy and excitement and put it to good use—either by running for office themselves or communicating with their legislatures, or helping on campaigns."
Naughton is confident that people in her field would find success in public office. "Fact-based approaches to decisions can make sounder policy and better politicians," she says.