Anti-Trump March for Truth Protests Sweep U.S. Cities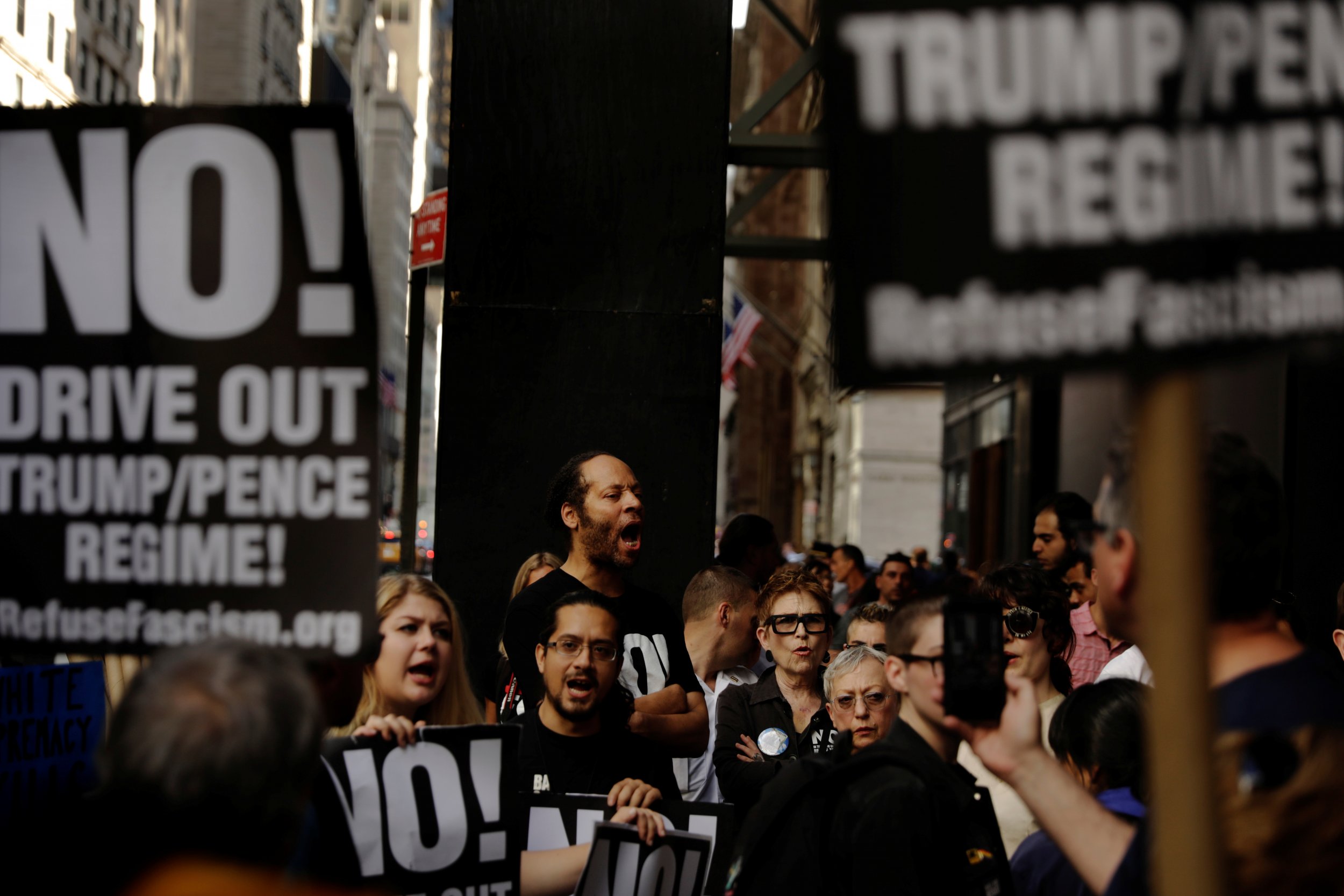 Protestors gathered Saturday in major cities across the U.S. to call for an independent investigation into alleged links between President Donald Trump and Russia.
Demonstrators at the so-called March for Truth rallies were expected to gather in more than 150 cities over the weekend. They were seen congregating in cities such as Washington, New York and Chicago, where they demanded a fresh probe into Trump's alleged connections to Russia, as well as the release of the president's tax returns and more scrutiny of accusations that Moscow deliberately interfered in last year's U.S. presidential race. A number of high-ranking officials in Trump's administration have resigned or been fired due to undisclosed contacts with the Russian government, and many others remain under investigation.
"We call for a #MarchForTruth on Saturday, June 3rd to raise our voices and let our elected leaders know that Americans want answers. The legitimacy of our democracy is more important than the interests of any party, or any President. So, we will rise together to call for a fair and impartial investigation, for the pursuit of truth, and for the restoration of faith in our electoral system and the Office of the Presidency," a post appearing on an official site dedicated to the protests read.
Justin Hendrix, executive director of NYC Media Lab, said the idea for the event came during his discussions with fellow activists Jordan Uhl and Andrea Chalupa. Soon, a number of other volunteers and community action organizations reportedly signed on.
"The idea was first discussed in late April. Then, [FBI Director] James Comey was fired, and interest in the idea of a #MarchForTruth soared. Groups like Indivisible and Women's March signed on and helped raise awareness and draw together a coalition of two dozen organizations. More than 150 events were planned for today in more than 40 states across the country and six international cities," Hendrix told Newsweek in an email.
According to the official site, protesters at the demonstrations, which have been organized in partnership with a number of progressive and liberal organizations, have four central demands: an independent commission be set up to investigate Trump, greater public transparency concerning the findings of current congressional inquiries, the release of Trump's tax returns and information on his overseas business transactions and prosecution for those who may have committed crimes.
In what was expected to be the largest demonstration of the day, protestors gathered on the National Mall near the Washington Monument. The official event, which was scheduled to run from 11 a.m. to 2 p.m., included appearances by Representative Jamie Raskin of Maryland, women's rights activist Linda Sarsour and a formerspeechwriter for President Barack Obama, Jon Lovett. Lovett shared a video of the event in which a male speaker can be heard accusing Moscow of orchestrating a wide-ranging conspiracy against the U.S.
In New York, protesters congregated in Manhattan's Foley Square, where most of the borough's central courthouses are located. Speakers included local representatives Jerrold Nadler, Nydia Velazquez and Jumaane D. Williams. Actress Rosie O'Donnell, who has frequently engaged in public spats with Trump, was also set to attend.
Comey has been summoned to testify Thursday before the Senate Intelligence Committee in regard to the comittee's ongoing investigation into Trump's potential involvement in what the U.S. has called an effort on Moscow's part to influence the 2016 presidential election in favor of Trump. The president said Comey was fired because the former FBI director was "very unpopular with most people," but Democrats say it was a political move intended to prevent the FBI from investigating Trump.