Republican Senator Marco Rubio has accused President Donald Trump of "backtracking" promises to tighten the noose around Chinese investment in American companies.
According to the Wall Street Journal, Trump plans to use existing tools to filter Chinese investment that may be a vessel for stealing intellectual property from U.S. technology companies.
The president said earlier reports that his administration was drawing up new initiatives to stop China stealing American technology secrets were "a bad leak" and "probably just made up."
"If in fact President Trump is now backtracking on tough limits on Chinese investment, it is a VERY BIG MISTAKE," tweeted Rubio, who unsuccessfully challenged Trump for the 2016 Republican presidential nomination. "#China is strategically buying up U.S. companies specializing in cutting edge technology. What they don't steal from us they buy away from us."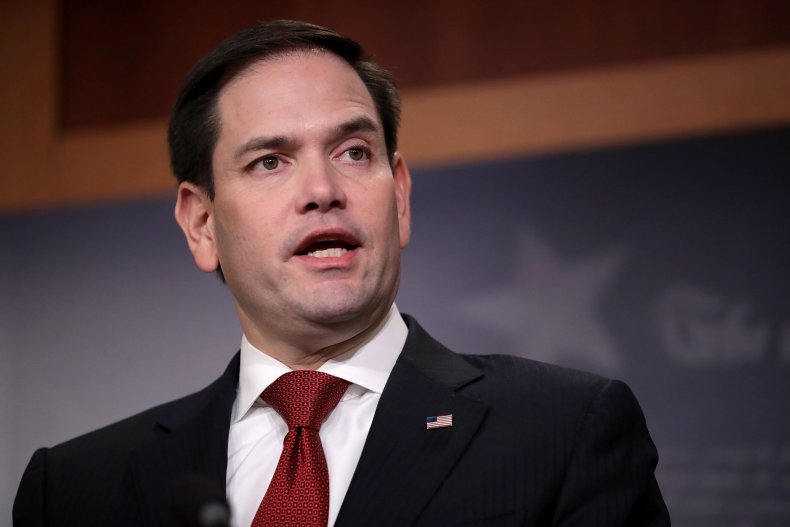 The Treasury Department did not respond to a request for comment.
Under his "America First" policy on trade and investment, Trump introduced billions of dollars in tariffs on Chinese imports, including steel, aluminum and some consumer goods. The latest batch of tariffs on Chinese goods will take effect on July 6 and are worth $34 billion.
He also plans to target Chinese investment through the Committee on Foreign Investment in the U.S. (CFIUS), which reviews commercial transactions that may pose a threat to national security, by ceding ownership of American firms to foreign individuals.
"We have the greatest technology in the world. People copy it," Trump told journalists at the White House on Tuesday, reported Reuters.
"And they steal it, but we have the great scientists, we have the great brains and we have to protect that and we're going to protect it and that's what we're doing. And that can be done through CFIUS. We have a lot of things we can do it through and we're working that out."
Rubio, who is introducing a bill Wednesday to outlaw Chinese companies from receiving small business loans or grants from the government, also pleaded with Trump to reinstate the ban on ZTE, a Beijing-backed telecommunications business.
In April, the Trump administration banned ZTE from operating in the U.S. after it lied about disciplining executives responsible for breaking sanctions by sending American goods to Iran and North Korea.
But President Trump later lifted that ban on ZTE under a deal with China, which will see the firm pay a $1.4 billion penalty. This will once again allow it access to the American market, where it buys components for its products.
"The Senate and the U.S. Intelligence Community are in agreement that ZTE poses a significant threat to our national security," Rubio wrote in a letter to Trump, co-signed by Democratic Senator Mark Warner.
"The Senate recently voted 85-10 to reimpose the April sanctions order and the ban on ZTE buying U.S. components, and to prohibit the U.S. federal government from purchasing ZTE or Huawei equipment and contracting with any entity that purchases such equipment.
"We urge you to heed the leaders of the U.S. Intelligence Community, supported by a strong bipartisan consensus in the Senate, that we must pursue policies that prevent the widespread use of ZTE products in the U.S."