Marco Rubio Used Public Office to Help Brother-in-Law: Report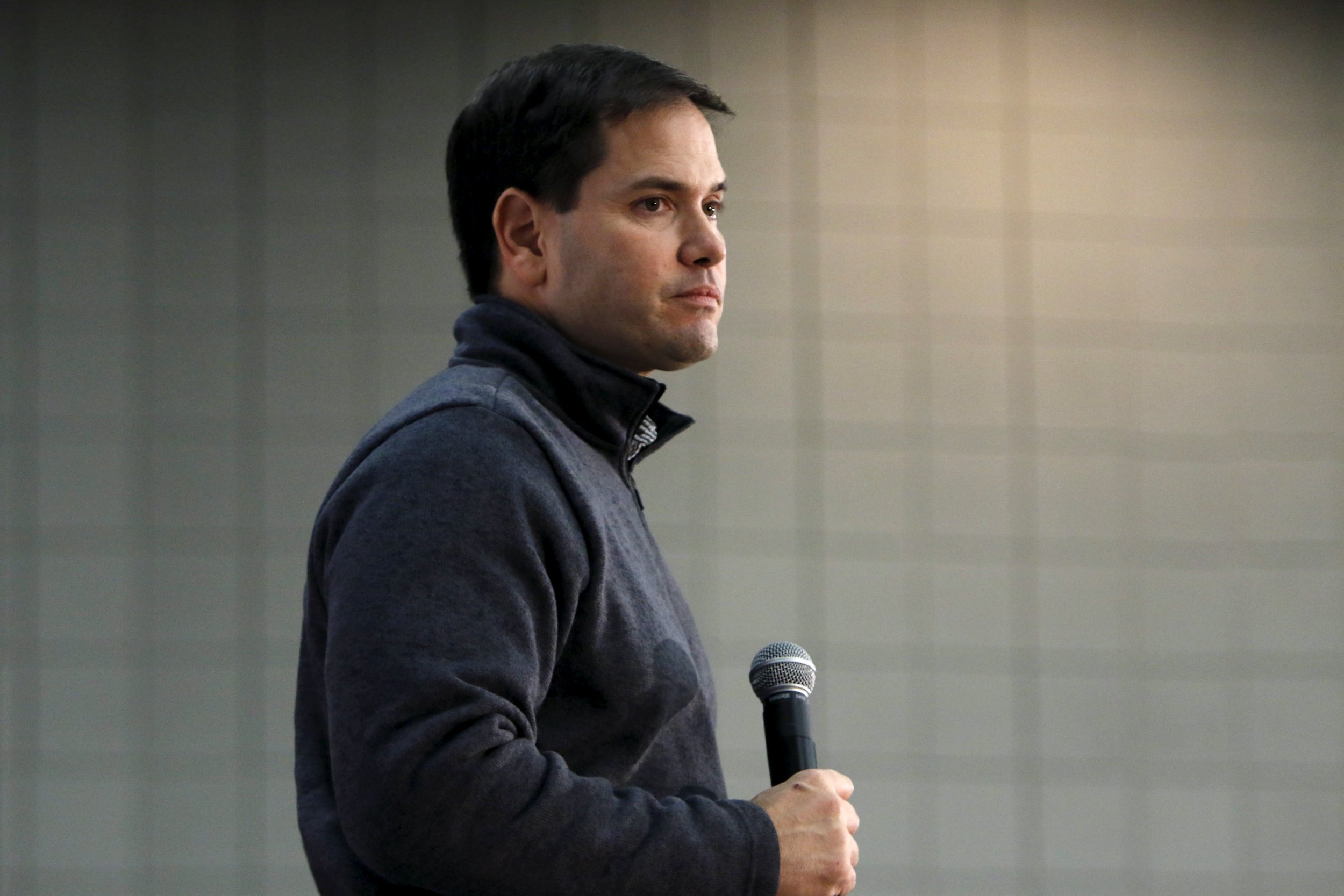 Marco Rubio urged state regulators to grant his ex-convict brother-in-law a real estate license when he was majority whip of the Florida House of Representatives, The Washington Post reported Wednesday afternoon.
Rubio's recommendation was one of three provided by Orlando Cicilia, who is married to Rubio's older sister Barbara, to the Real Estate Division of the Florida Department of Business and Professional Regulation after it came to light during Cicilia's licensing process that he was an ex-convict.
Cicilia was convicted of drug trafficking in 1989. He was sentenced to 25 years in prison, but was paroled in 2000. Rubio's letter of recommendation came two years later. In the letter, Rubio did not mention that his sister was Cicilia's spouse, or that his parents had moved in with his sister and brother-in-law. Rubio's mother still lives with Cicilia.
Ex-convicts are not barred from obtaining real estate licenses in Florida, and, while Rubio's failure to disclose his familial relationship to Cicilia may be construed as a conflict of interest, it is not illegal.
Rubio declined to answer an earlier question by the Post about his involvement his brother-in-law's real estate license or whether he had received any financial assistance from Cicilia. Cicilia was convicted of distributing $15 million worth of cocaine, which, according to the Post, was never found by federal authorities.
"Orlando made some very big mistakes almost 30 years ago, served his time, and has paid his debt to society," Rubio's presidential campaign adviser, Todd Harris, told the Post. "Today he is a private citizen, husband and father, simply trying to make a living. It is appalling and shameful that The Washington Post continues to drag him into the spotlight."
Rubio has been accused of mixing business and personal interests before. In 2010, it was reported that he had charged thousands of dollars of personal expenses to a credit card issued by the Florida state Republican Party meant for work-related expenses. Rubio has said he paid for all personal expenses he charged to the party card before leaving office.