Marco Rubio Warns China Is 'Trying to Fool The World Again,' Threatening U.S. Military, Trade Dominance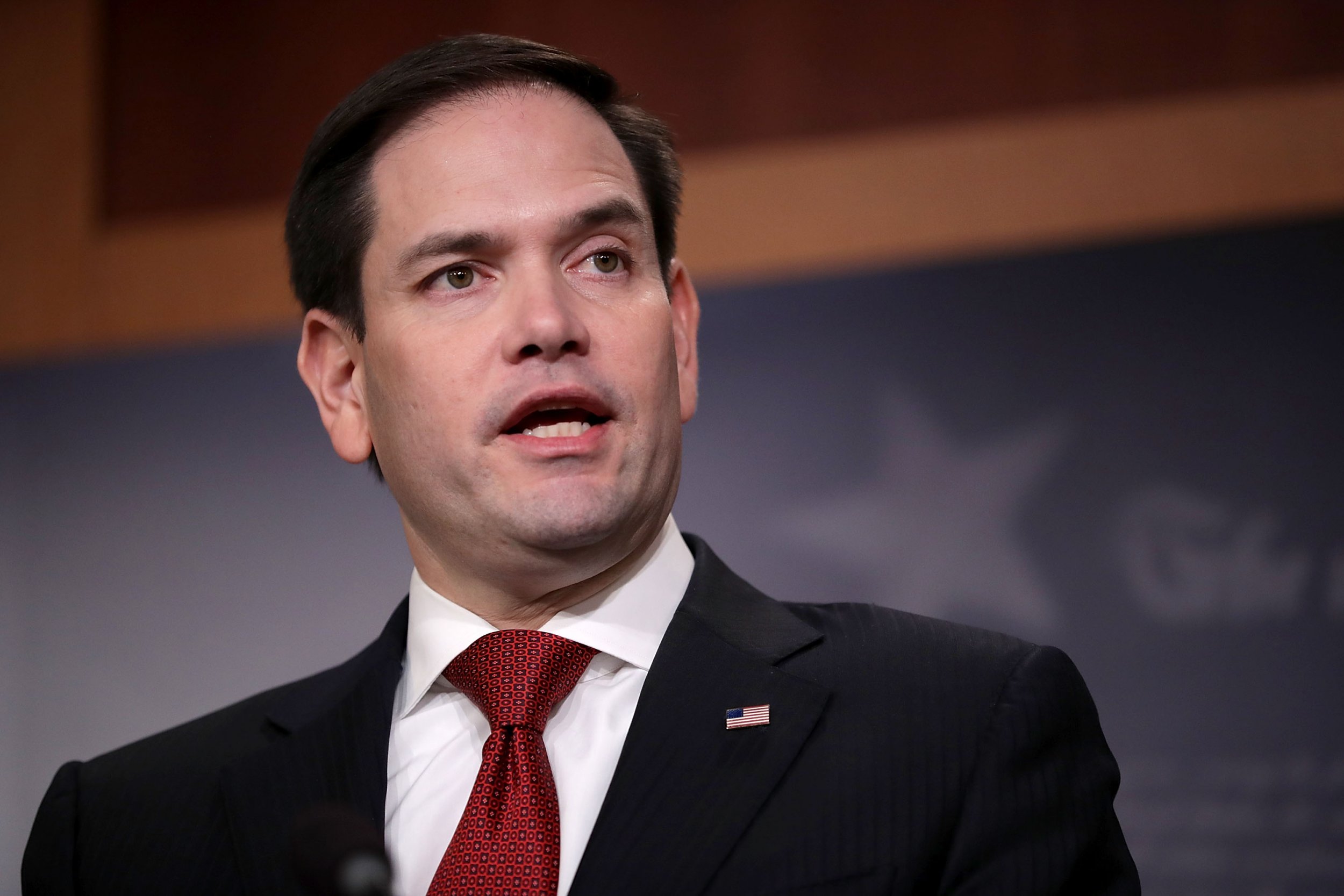 Marco Rubio penned a withering critique of China's "zero-sum game" economic strategies, saying the Communist Chinese government intends on fooling the world again at this week's Belt and Road Initiative.
In the op-ed piece for Breitbart News Thursday, the Florida Republican senator singled out China as the number one international trade and military threat to the United States. Rubio accused China of trying to trap the U.S. and other developed nations in "stunningly naive" trade partnerships and labeled their theft of American intellectual property as "the greatest transfer of wealth in human history." He added that the Chinese Communist Party has only one ultimate goal: to replace the U.S. as the world's "leading economic and military power."
Rubio joined several Washington think tanks in warning countries against joining the Belt and Road Initiative, China's new Silk Road, which convened this week in Beijing.
"China's long-term threats to national security and economic security far outweigh the short-term benefits from Chinese foreign investment or increased exports to China," the Florida GOP senator wrote. "China's actions are not just part of an unprecedented effort to supplant America's role as the leading economic and military power. Rather, they are in direct contradiction to the most deeply held values by the U.S. and fellow democracies."
Rubio wrote the communist Chinese government believes in China's "rightful place" as the most powerful nation on earth.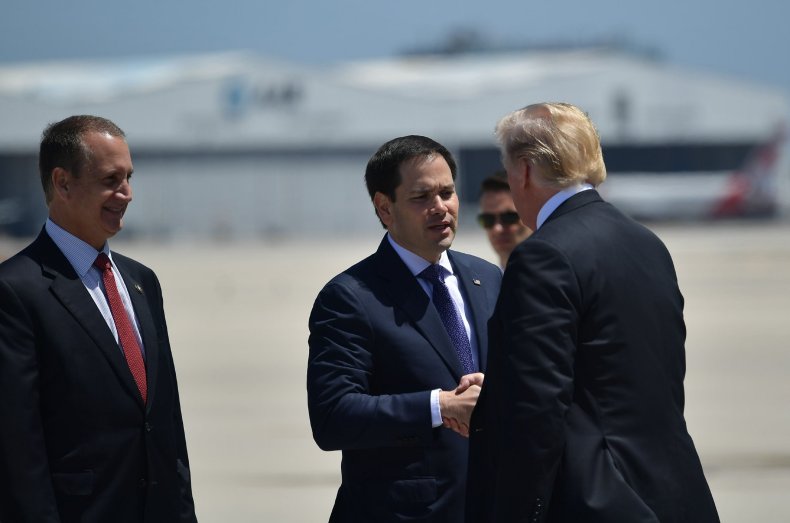 Rubio, who has repeatedly sounded the alarm about trusting Chinese President Xi Jinping or China's government, said they have "fooled the world" into believing they will adopt a "rules-based" international order.
"China is playing a zero-sum game internationally and willing to win at all costs," he wrote. "China now is trying to fool the world again by luring foreign governments to join its Belt and Road Initiative with extravagant promises of Chinese investment for their infrastructure projects."
The Washington-based Center for a New American Security (CNAS) issued a report this week warning those considering joining the BRI of the risks to their national sovereignty and domestic financial stability.
"Under the umbrella of the Belt and Road, Beijing seeks to promote a more connected world brought together by a web of Chinese-funded physical and digital infrastructure," the CNAS authors wrote. "The infrastructure needs in Asia and beyond are significant, but the Belt and Road is more than just an economic initiative; it is a central tool for advancing China's geopolitical ambitions."
Rubio, who ran unsuccessfully for president in 2016, also ridiculed China's "deeply rooted" Communist values. He noted Xi's target date of 2049 to "cement global dominance," given it is the 100th anniversary of Mao Zedong's founding of the People's Republic of China.
"So long as China remains under the Communist Party's totalitarian rule, the free world must remain clear-eyed about China's challenge to our hard-won international order," Rubio concluded.