Marco Rubio Says CNN's Jim Acosta 'Showboats,' But Criticizes Trump White House for Revoking Credentials
Florida GOP Senator Marco Rubio weighed in Thursday morning on the White House's decision to revoke CNN's Jim Acosta's White House press credentials following a heated exchange with President Donald Trump the day prior.
Rubio, a supporter of the Trump administration but also a critic at times, said that while he believed Acosta could sometimes behave more like an "activist, not a journalist," the Republican senator believed revoking his press access is a "very slippery slope" that "gives him [the] spotlight he craves."
"I've seen media bias firsthand. But vast majority of reporters try to be fair & professional," Rubio said in a series of tweets Thursday morning. "Very few act like Acosta does. He regularly showboats to make himself the story. Instead of reporting the news he wants to be the news. Revoking his WH pass gives him spotlight he craves."
The revocation of Acosta's credentials came just hours after a heated 90-minute press conference in which, aside from bullying his own party for Democrats winning the House, the president called Acosta a "rude, terrible person" after the chief White House correspondent repeatedly pressed him with difficult questions.
"CNN should be ashamed of themselves for having you work for them," the president told Acosta after a back-and-forth spat with the White House reporter. The president often singles out CNN–and specifically Acosta–as "fake news" who are the "enemy of the people."
CNN issued a statement saying Trump's "ongoing attacks on the press" are "not only dangerous, they are disturbingly un-American."
Just hours later, Acosta said on Twitter he was denied access to the White House grounds where he was scheduled to go live on TV. He also posted a video of a U.S. Secret Service officer physically confiscating his "hard pass" press credentials, an act that White House reporters have said is typically conducted by a communications staffer.
White House press secretary Sarah Huckabee Sanders later issued a lengthy statement that Acosta's credentials were being suspended "until further notice," offering a false claim that Acosta placed "his hands on a young woman" during the exchange with the president.
"President Trump believes in a free press and expects and welcomes tough questions of him and his Administration," Sanders said. "We will, however, never tolerate a reporter placing his hands on a young woman just trying to do her job as a White House intern…The fact that CNN is proud of the way their employee behaved is not only disgusting, it's an example of their outrageous disregard for everyone, including young women, who work in this Administration. As a result of today's incident, the White House is suspending the hard pass of the reporter involved until further notice."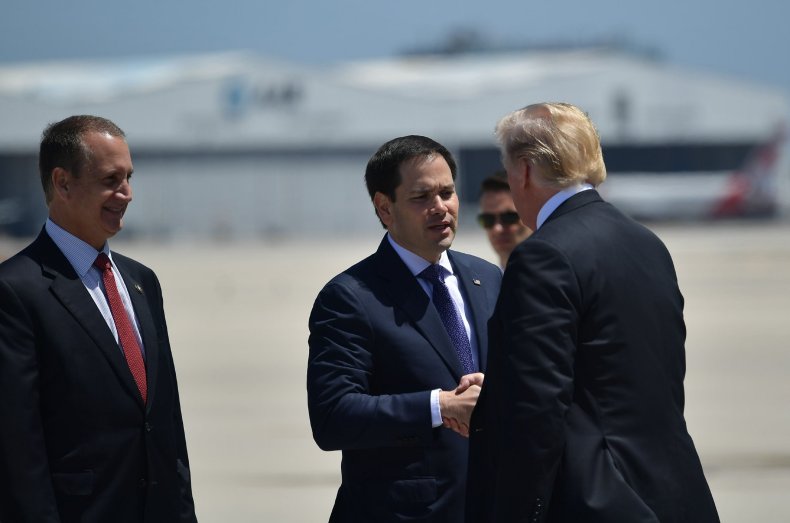 Sanders later posted an edited video on Twitter that was first shared by an editor from the far-right conspiracy website InfoWars. The footage appeared to speed up Acosta's arm movement to look like he aggressively pushed away the girl's arm, altering the way the incident occurred.
Both CNN and the White House Correspondents' Association condemned the White House's decision. The TV network said Sanders lied and "provided fraudulent accusations." The WHCA condemned the White House's use of the Secret Service as "a tool to punish a reporter with whom it has a difficult relationship." The organization added that "such interactions, however uncomfortable they may appear to be, help define the strength of our national institutions."