Marco Rubio Slammed for Complaining About Media Using F-Word a Day After Journalists Shot Dead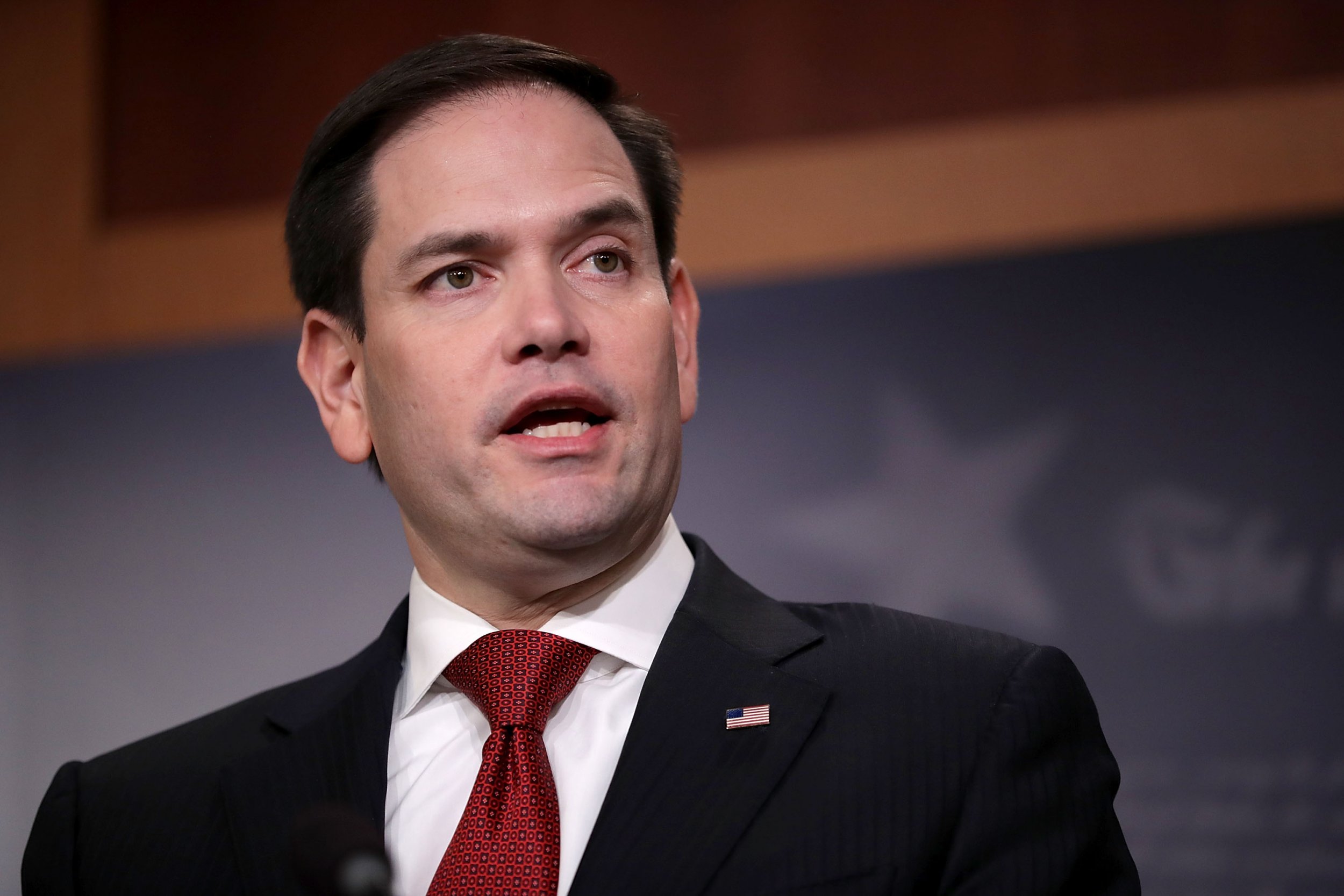 Republican Senator Marco Rubio has faced a furious backlash after complaining about the media writing out the f-word in news stories, just one day after five journalists were shot dead.
"Sign of our times... the F word is now routinely used in news stories, tweets etc It's not even F*** anymore. Who made that decision???" Rubio tweeted Friday morning.
While the tweet may in many circumstances have been viewed as a simple, narrow critique of the news media, the timing struck many as insensitive and a misplacement of priorities. On Thursday, five employees of the Capital Gazette newspaper in Annapolis, Maryland, were shot and killed, making the United States the second-deadliest country for journalists in the world in 2018.
One of the survivors of the shooting, Selene San Felice, told CNN, in response to President Donald Trump and others sending their "thoughts and prayers," that she "couldn't give a f***" about the offer of prayers, if there's nothing else.
It is not clear that Rubio was referring in particular to the reporting of San Felice's comments. Rubio's office did not immediately respond to a request for comment.
Still, his tweet was widely criticized.
"Marco Rubio is more worried about journalists using the F word to describe the horror of being shot and killed than he is about journalists being shot and killed," wrote Eugene Gu, a surgeon who sued the president over First Amendment rights.
Many others directed the f-word at Rubio in expletive-laden messages. Rubio has previously been criticized for failing to act on gun control and taking donations from the National Rifle Association, particularly in the wake of a deadly shooting at a high school in Parkland, Florida—Rubio's home state—in February.
Others on social media expressed outrage at Rubio directing displeasure at the use of the f-word at the same time as thousands of migrant children have been separated from their families as the result of President Trump's family.
"Dear Senator Marco Rubio: I agree with you that using the F word without asterisks should not be routine," wrote Democratic Representative Ted Lieu. "But perhaps you should be concerned about the F***ing evil situation of thousands of children ripped away from their parents by our government. Who made that decision???"