Marco Rubio Launches National TV Ad, Warns of 'Civilizational Struggle'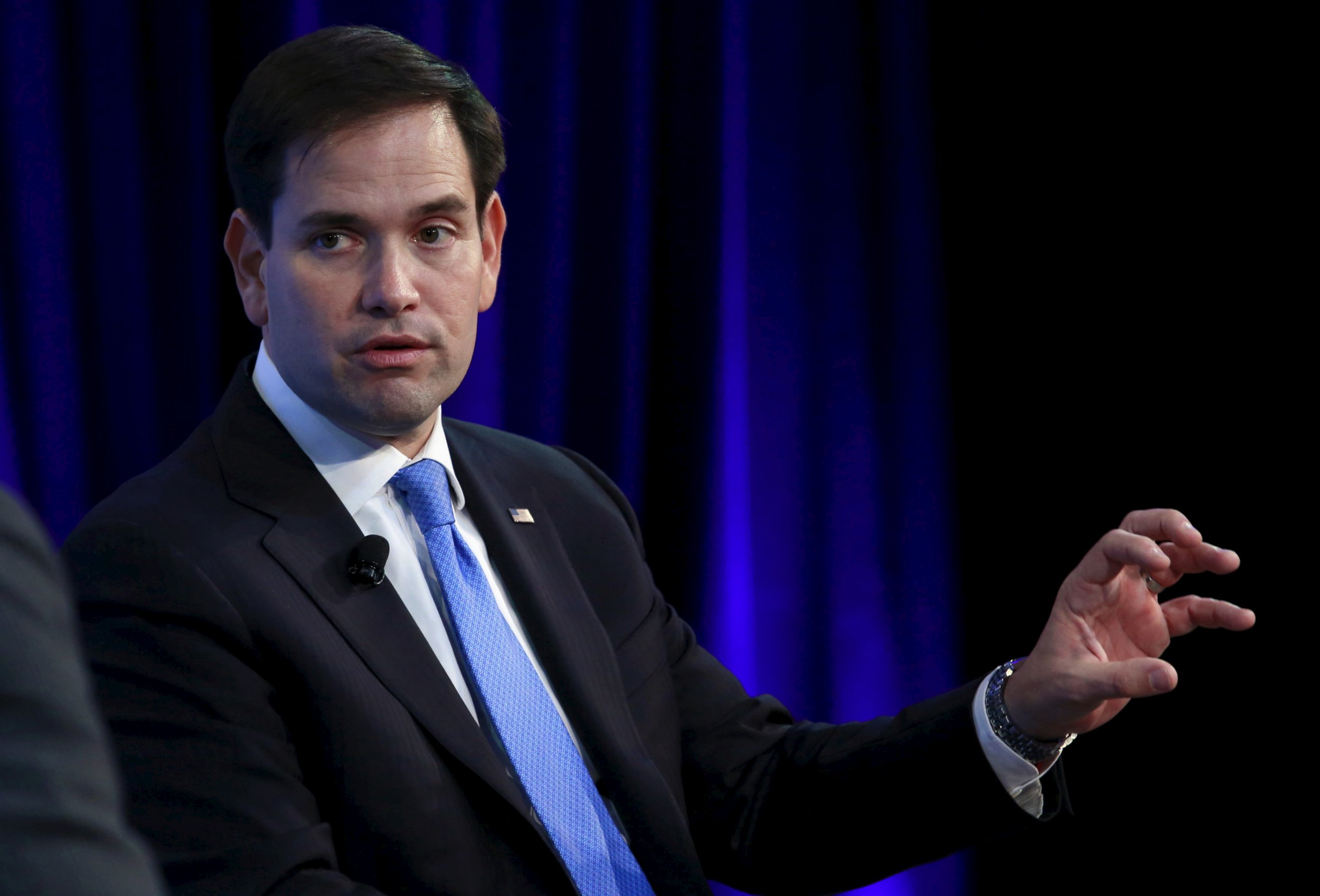 Marco Rubio's first TV ad of the 2016 presidential campaign has debuted nationwide. Speaking directly to the camera, the freshman senator from Florida declares that the United States is in a "civilizational struggle" with "radical Islamic terror."
Rubio concludes the ad by stating, "There can be no arrangement or negotiation. Either they win or we do," a possible allusion to the Obama administration's controversial negotiations with Iran that produced a landmark nuclear weapons agreement.
The Rubio campaign's motivation for focusing on terrorism in his first ad is made clear up front: "What happened in Paris could happen here," he warns.
In a recent TV interview, Rubio called the U.S.'s long-running war on terror a "clash of civilizations" between the West and radical Islam. The comments mark a divide with Democrats, among whom even the most hawkish think that framing the conflict as a war between two ways of life and belief plays into propaganda of attackers like ISIS. In his new ad, Rubio says that the attackers "want to kill us because we let women drive, because we let girls go to school" and characterizes the state of the world as a battle between freedom and terror."
"There is no middle ground. These aren't disgruntled or disempowered people," Rubio says.
The ad comes at a time when all of the candidates have vowed to destroy the Islamic State militant group (ISIS), including Bernie Sanders, who did not support the invasion of Iraq in 2003.
The question of a civilizational struggle between East and West was a central tenet of the Cold War. It has since become a way of describing the current conflict. Whether the struggle is between the civilized world and "radical Islam" or simply with the attackers themselves is the subject of some debate. In the presidential race, Democrats have deployed the term "radical Islam" with caution, while Republicans have used it frequently.