Marco Rubio Says He'd Be President Now If He'd Watched 'Game of Thrones' Two Years Ago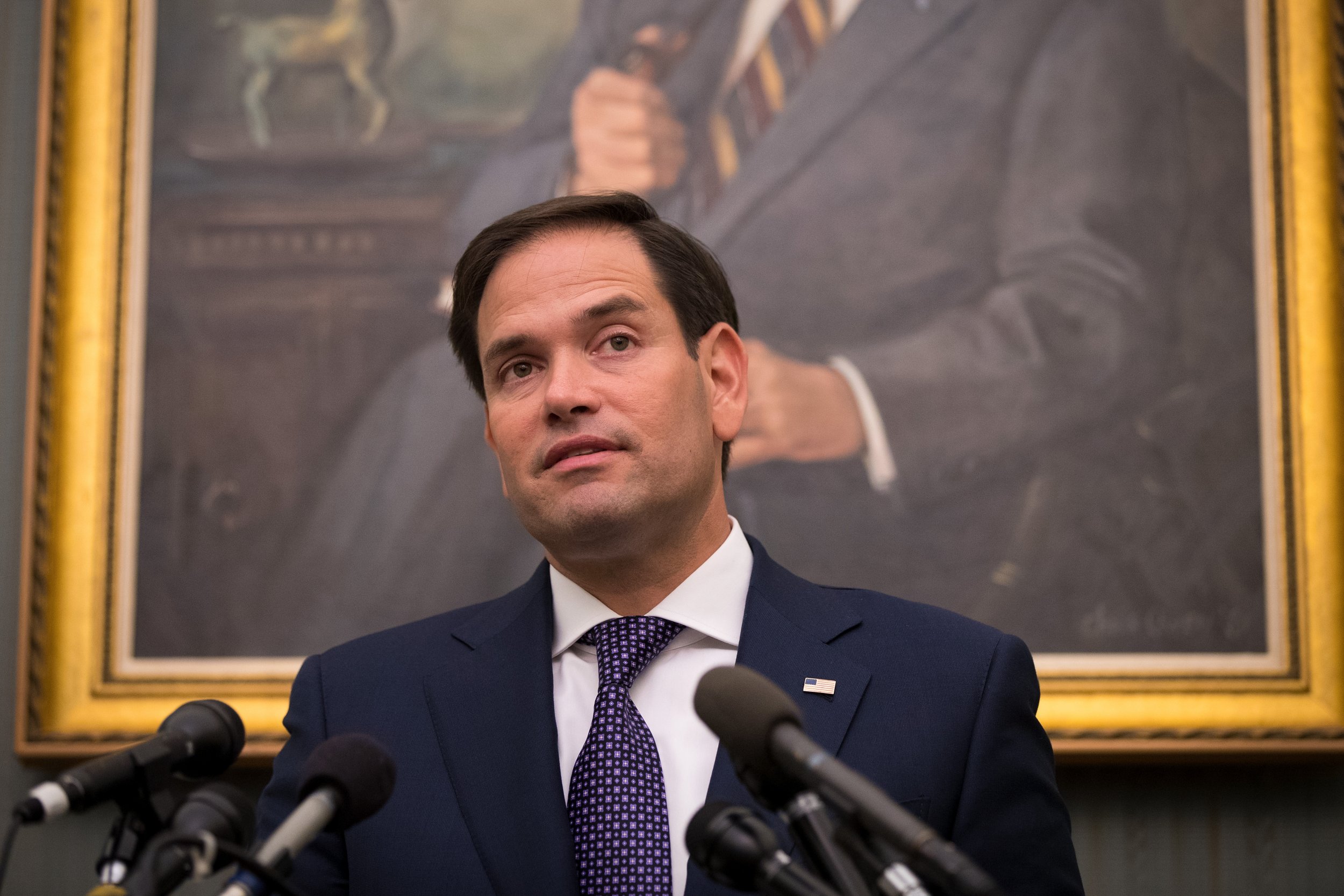 Senator Marco Rubio joked Tuesday that if he'd watched HBO series Game of Thrones before running for president, it would be him, not Donald Trump, in the White House now. Rubio was at one point considered the favorite to clinch the Republican nomination in 2016, but was beaten by outsider Trump in what became a highly personal contest.
Related: Did Russia help Trump win the primary? Marco Rubio deliberately 'sidelined,' Senate investigation told
Speaking at the Congressional Hispanic Leadership Institute's trade symposium at the Canadian Embassy, Rubio said he's recently begun watching Game of Thrones. But, he jokingly lamented, he could have benefited hugely from joining much of the rest of the world in tuning in earlier to the hugely popular show, in which scheming rivals compete to sit on the Iron Throne.
"If I'd have watched two years ago, I would've been president," Rubio said, according to Haley Byrd of the Independent Journal Review. "It's got a lot of good strategies."
Rubio may identify with one character on the show in particular: Littlefinger.
During the campaign, as the battle for the GOP nomination heated up, Trump began developing nicknames for his rivals. His moniker of choice for Rubio was "Little Marco."
Rubio's response was to hit back at Trump, coming out with an even more personal retort.
"He's always calling me Little Marco," Rubio said at a rally in February 2016. "And I'll admit he's taller than me. He's like 6-2, which is why I don't understand why his hands are the size of someone who is 5-2. Have you seen his hands? They're like this. And you know what they say about men with small hands? You can't trust them."
Had Rubio been watching Game of Thrones at that time, he may have responded differently. Trump would fire back a few days later during a Republican debate—by directly addressing Rubio's assertion, no less.
"Look at those hands," Trump, holding up his hands to the audience. "Are they small hands? And he referred to my hands—if they are small, something else must be small. I guarantee you there is no problem. I guarantee you."
The switch from the more scripted remarks he had been mocked for to the more personal attacks did nothing to help Rubio in the polls. Just a couple of weeks later, he suspended his campaign after suffering a defeat to Trump in his home state of Florida.
Still, his defeat was at least a little less painful than that of Littlefinger, who had his throat cut in the final episode of Game of Thrones's most recent season.