Marco Rubio Gets 'Boost' While Campaigning in New Hampshire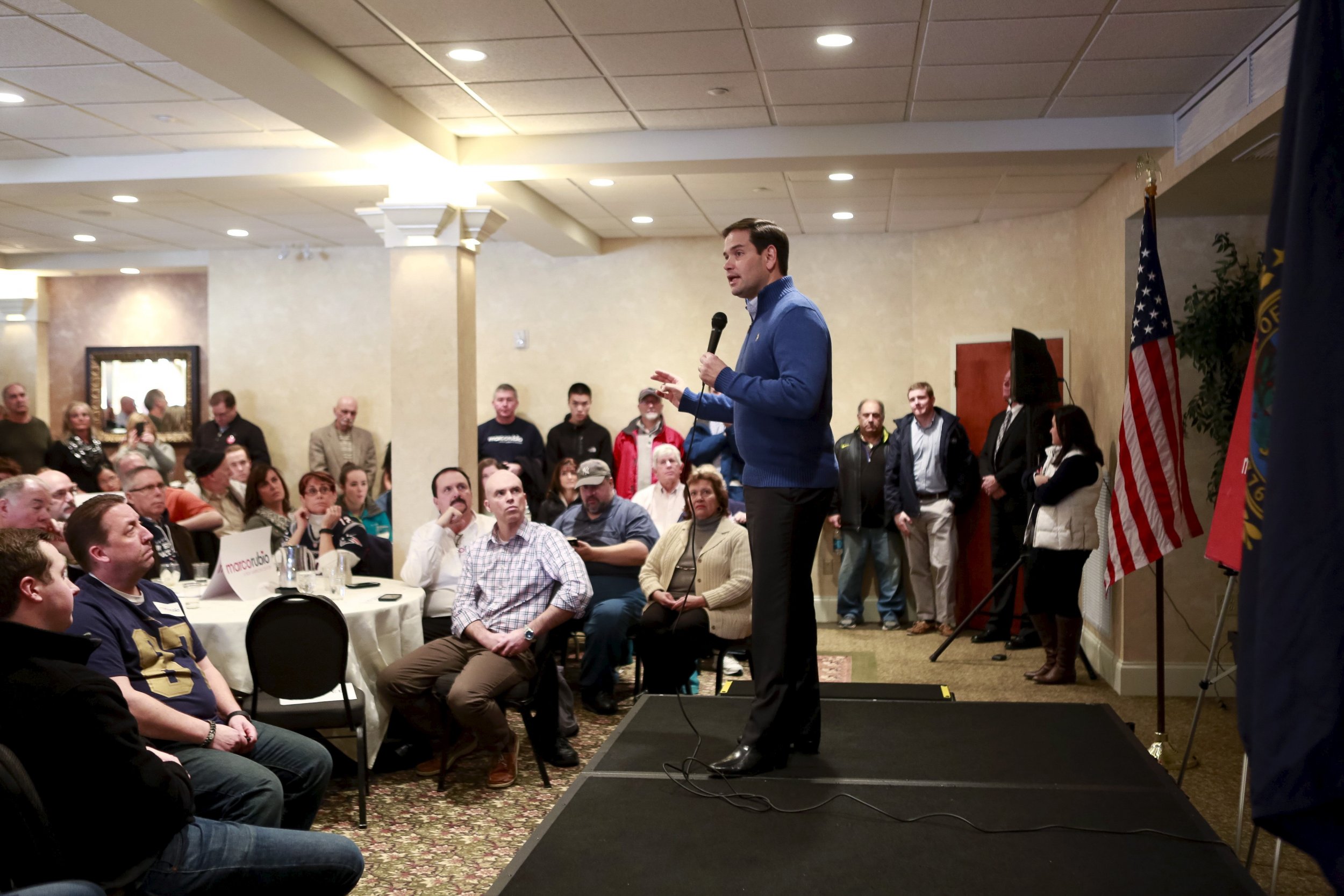 Republican presidential hopeful Marco Rubio gained a couple of inches in height this week on the campaign trail in New Hampshire. His challengers and the media are teasing him about his recent fashion choice.
While touring in rural New Hampshire, the 5-foot-10 Florida senator wore a pair of fashionable black boots with what appeared to be 2-inch heels.
His footwear immediately became an issue after New York Times reporter Michael Barbaro tweeted Monday about the candidate's boots. Then Vanity Fair researched where he might have bought the pair, with speculation ranging from $85 Giorgio Brutini boots to $1,990 Tom Fords.
On Wednesday, MSNBC's Morning Joe mocked the Republican for his fashion-forward choice, which co-host Joe Scarborough called "straight out of an Austin Powers movie." "They're shagalicious!" he added.
"Stop it right now," co-host Mika Brzezinski said when she saw photos of Rubio.
Rick Tyler, communications director for GOP challenger Ted Cruz, called the shoes "high-heeled booties" and linked to a New York magazine article that compared him to singer Harry Styles of the band One Direction.
The hype over Rubio's shoes comes as his campaign searches for a larger building to serve as its headquarters outside of his current location on Capitol Hill. Since October, the staff has doubled in size.
Candidates have been on the road in the Granite State as they prepare for the first-in-the-nation primary on February 9.