Marco Rubio Pronounced 'Dead' on Wikipedia Page After Getting 'Dunked On' at CNN Guns Town Hall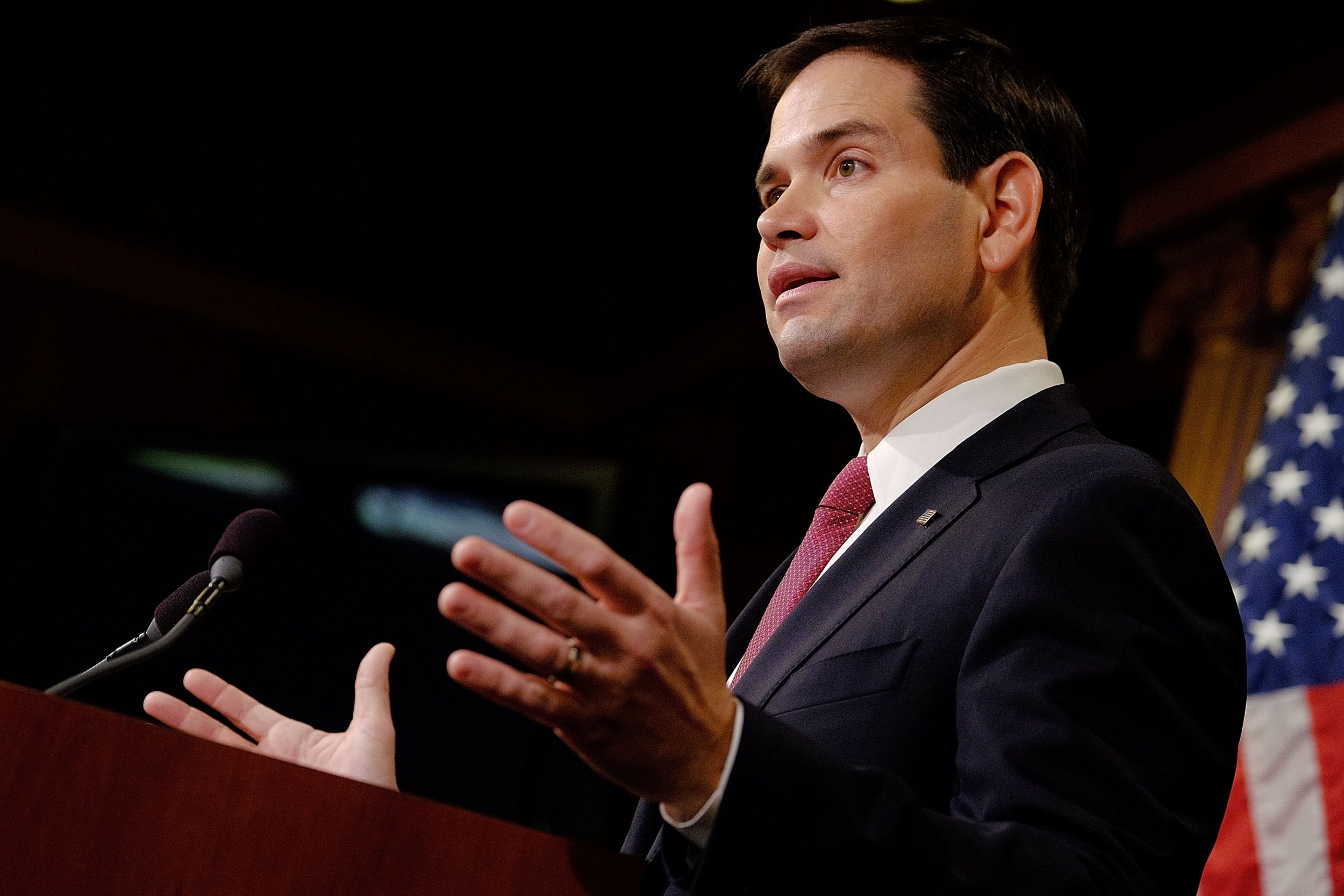 Senator Marco Rubio of Florida got lambasted by dozens of his teenage constituents during last night's televised gun control townhall in Sunrise, Florida.
Some online considered the onstage verbal beating so bad that they pronounced the two-time Republican senator "dead" on his Wikipedia page, with "CNN Town Hall" listed as a cause of death.
"Marco Antonio Rubio (born May 28, 1971) is an American politician, attorney and the junior United States Senator for Florida. A Republican Party member, he was previously Speaker of the Florida House of Representatives. On the evening of February 21, 2018, he was viciously dunked on to death on national TV by his teenage constituents," read Rubio's introductory paragraph on the site last night.
The revisions, made by an anonymous user mere hours after the event was over, were not fully accepted by Wikipedia's editing firewall, but not before it had made its way across the internet.
The CNN town hall, moderated by host Jake Tapper, took place a week after a deadly shooting at Marjorie Stoneman Douglas High School in Parkland, Florida, claimed the lives of 17 students and three staff members. Many of the deceased's friends and family members were in attendance and audibly booed Rubio for not committing to support stringent gun control legislation.
In one notable exchange, one of the student survivors from last week's shooting pressed Rubio on his well-reported ties to the National Rifle Association, a pro-gun advocacy group.
"So right now, in the name of 17 people, you cannot ask the NRA to keep their money out of your campaign?" said 17-year-old Stoneman Douglas junior Cameron Kasky.
"People buy into my agenda, and I do support the Second Amendment," Rubio responded.