Marco Rubio Threatens to Publicly Name Leakers Amid Trump Administration 'Infighting'
Florida Republican Senator Marco Rubio threatened to publicly name White House officials he accused of giving "fake leaks" to news media outlets.
Rubio responded to a Thursday article in The Washington Post about President Donald Trump losing interest in Venezuelan opposition leader Juan Guaidó ousting Nicolás Maduro as president of the socialist South American country. White House officials rejected a previous report claiming the frustrated president accused his national security advisers of getting "played" by Guaidó's backers. Rubio took particular issue with the Post's report about Cuban support for Venezuela and a deal with top officials from Major League Baseball who are looking to bring players to the U.S. from the communist Caribbean republic.
Rubio claimed Thursday the leaks coming from supposed Trump "officials" are frequently fabricated hit-pieces and he threatened to expose and out the creators of these "fake leaks."
"This article [is a] good example of what bureaucratic [infighting] looks like," Rubio tweeted. "Certain officials who dislike Bolton & NSC team use position to leak things designed to damage them. Some of the things claimed here are wildly exaggerated & others are completely fabricated."
Rubio argued critics of National Security Adviser John Bolton and his director for Latin American policy, Mauricio Claver-Carone, were behind the leaks and said Maduro sympathizers may also be behind the media leaks.
"The truth? @potus basically ran MLB out of his office telling them nothing to discuss until Cuba leaves #Venezuela POTUS has raised Venezuela with me several times this month alone," Rubio tweeted Thursday.
"Next time these fake leaks happen I will out the 'officials' behind them publicly & by name," Rubio added, taking issue with the MLB's push to make a deal for Cuban baseball players.
According to the Post, Trump suggested he would meet with Cuban officials under the right conditions, perhaps indicating he'd softened his hard-line position against dealing with Cuba unless they get out of Venezuela altogether. The article continued making the case Trump no longer cares about ousting Maduro, noting his once jingoistic rhetoric against the Maduro regime on Twitter "has largely gone silent."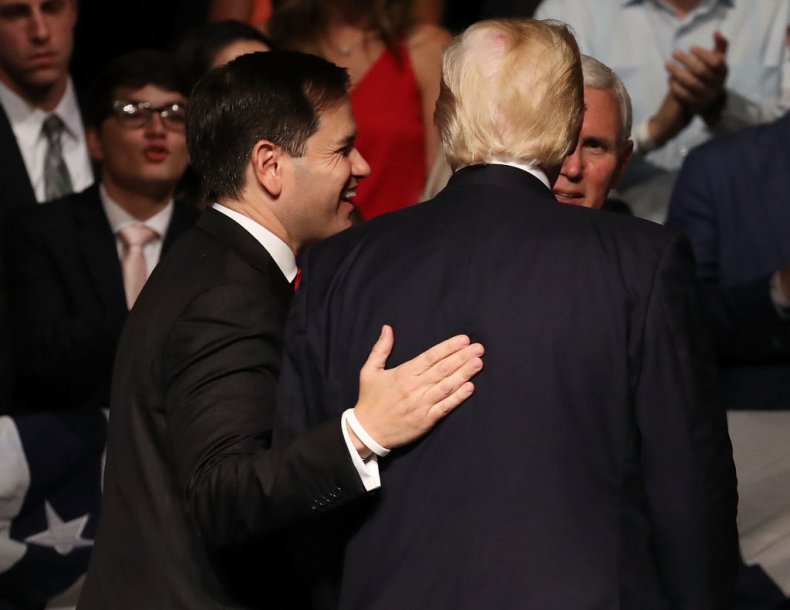 "The president gave MLB the same message he's given to everyone — the Cubans need to change their behavior, in Venezuela and internally," said one senior administration official, in an interview with the Post.
Rubio continued, arguing that leaked stories only serve to strengthen Maduro's position while weakening the opposition.
"What is most upsetting is that these leaked lies embolden #Maduro & put opposition leaders in #Venezuela at greater risk of prison or death," tweeted the senator. "But these officials care more about their personal vendettas."