Marco Rubio Promises 'New American Century' at Launch of Presidential Bid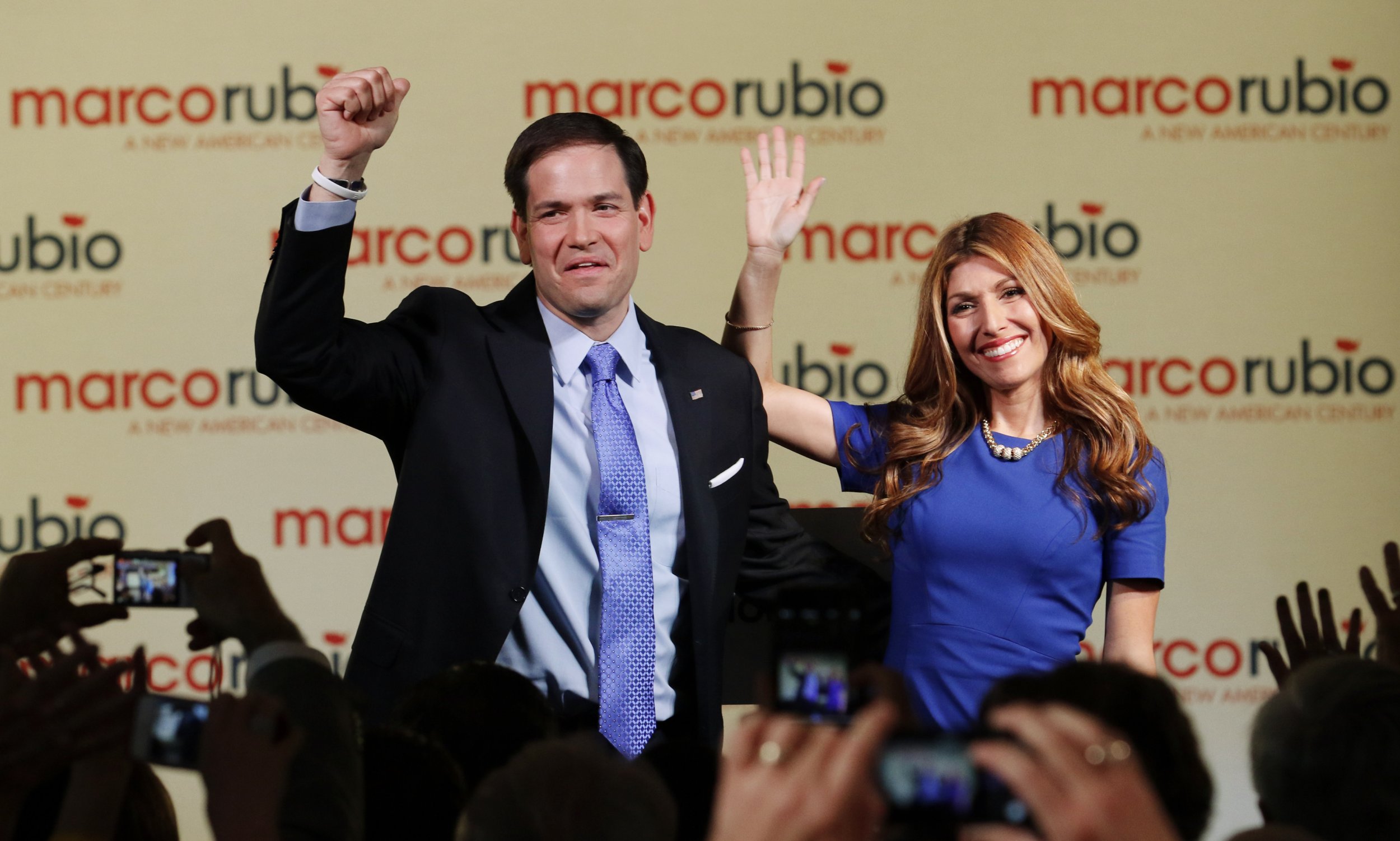 Updated | At a campaign event in Miami on Monday, U.S. Senator Marco Rubio of Florida told a crowd of supporters he intends to campaign for the Republican nomination for president of the United States. Rubio first shared the news in a conference call with a group of donors earlier Monday, according to a report by the Associated Press.
At 43 years old, Rubio is the youngest candidate in the field so far. The theme of his campaign, "the new American century," serves to position him as a youthful alternative to fellow presidential hopefuls Hillary Rodham Clinton, 67, and Jeb Bush, 62.
In his speech, Rubio used his age to frame the 2016 presidential election as a choice between new (or young) and old. "This election is a generational choice about what kind of country we will be," he said, speaking at Miami's historic Freedom Tower, which once housed an assistance center for refugees seeking political asylum from Cuba. Rubio made specific reference to former secretary of state and 2008 presidential nominee Clinton, who announced her bid for the Democratic nomination Sunday, in his speech. "Just yesterday, a leader from yesterday began a campaign for president by promising to take us back to yesterday," he said. "Yesterday is over and we're never going back."
On domestic policy, Rubio sounded not unlike President Barack Obama during his election campaign in 2008, and focused his speech on income inequality, the rising cost of education and the diminishing achievability of the American Dream for low- and middle-income families. On foreign affairs, Rubio was hawkish, criticizing the Obama administration's nuclear nonproliferation deal with Iran and the president's decision to reestablish relations with Cuba.
The son of Cuban immigrants who came to the United States in 1956, Rubio used his family's story as an illustrative example of the achievability of the American dream. "I live in an exceptional country where the son of a bartender and a maid can have the same dreams and the same future as those who come from power and privilege," he said.
Rubio is the third Republican to announce his bid for the presidential nomination, following Ted Cruz's campaign launch in March and Rand Paul's in April. Former Florida governor Jeb Bush is also expected to step into the Republican ring after announcing he was actively exploring a run in December.
Rubio has won support amongst the community of Cuban exiles living in Florida. But once Bush enters the race, Rubio won't have sole claim to Florida's votes in the Republican primary, which could weaken his chances of winning the nomination.
Correction: This article originally incorrectly stated that Marco Rubio was the second Republican to announce he is seeking the Presidency. He is the third.