Marco Rubio to Run for President: Report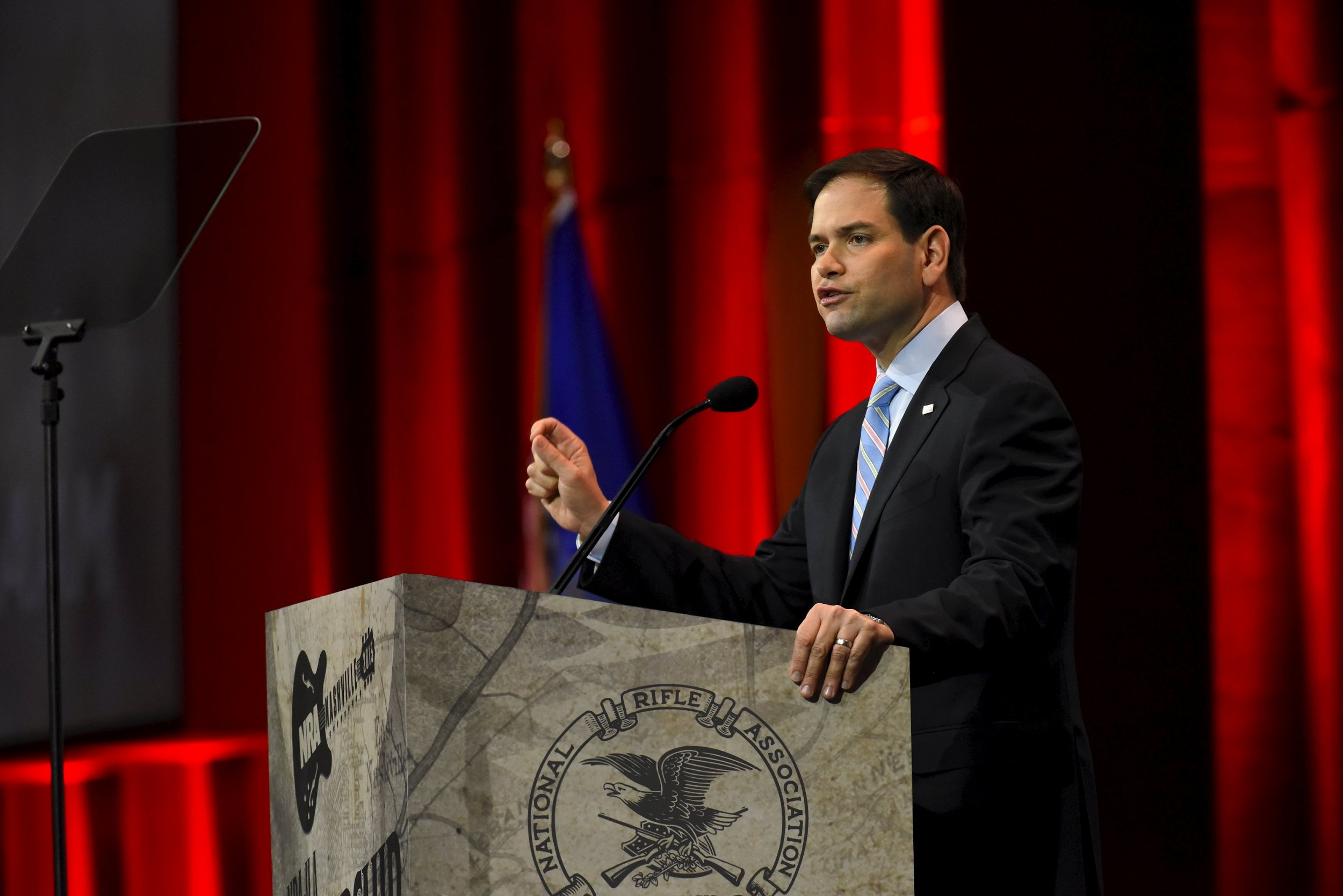 During a conference call Monday, U.S. Senator Marco Rubio of Florida told top donors he intends to run for the Republican nomination for president of the United States, according to a report by the Associated Press.
The first-term senator reportedly said he is "uniquely qualified" to lead the Republicans to victory in 2016. Rubio, 43, pitched the election as a contest between new ways of thinking and old, describing Hillary Rodham Clinton, the former first lady and secretary of state who on Sunday officially declared her intention to run for the Democratic presidential nomination, as "a leader from yesterday."
Rubio is expected to formally anounce his candidacy later today as part of a larger event, which will take place at Miami's Freedom Tower. The building served as an intake center for Cuban exiles from 1962 to 1974. For Rubio, the son of Cuban immigrants, the location is significant: Cuban emigrants are a large and powerful voting bloc in Florida, a state that Republican campaign strategists consider a "must win" on the road to the White House. And Rubio's staunch opposition to President Barack Obama's decision to thaw relations with Cuba has won him supporters among that community.
But, with former Florida governor Jeb Bush also expected to step into the Republican ring, Rubio won't have sole claim to Florida's votes in the Republican primary, which could weaken his chances of winning the nomination.