Trey Gowdy to Endorse Marco Rubio for President
Key Benghazi committee lawmaker could aid Rubio in South Carolina.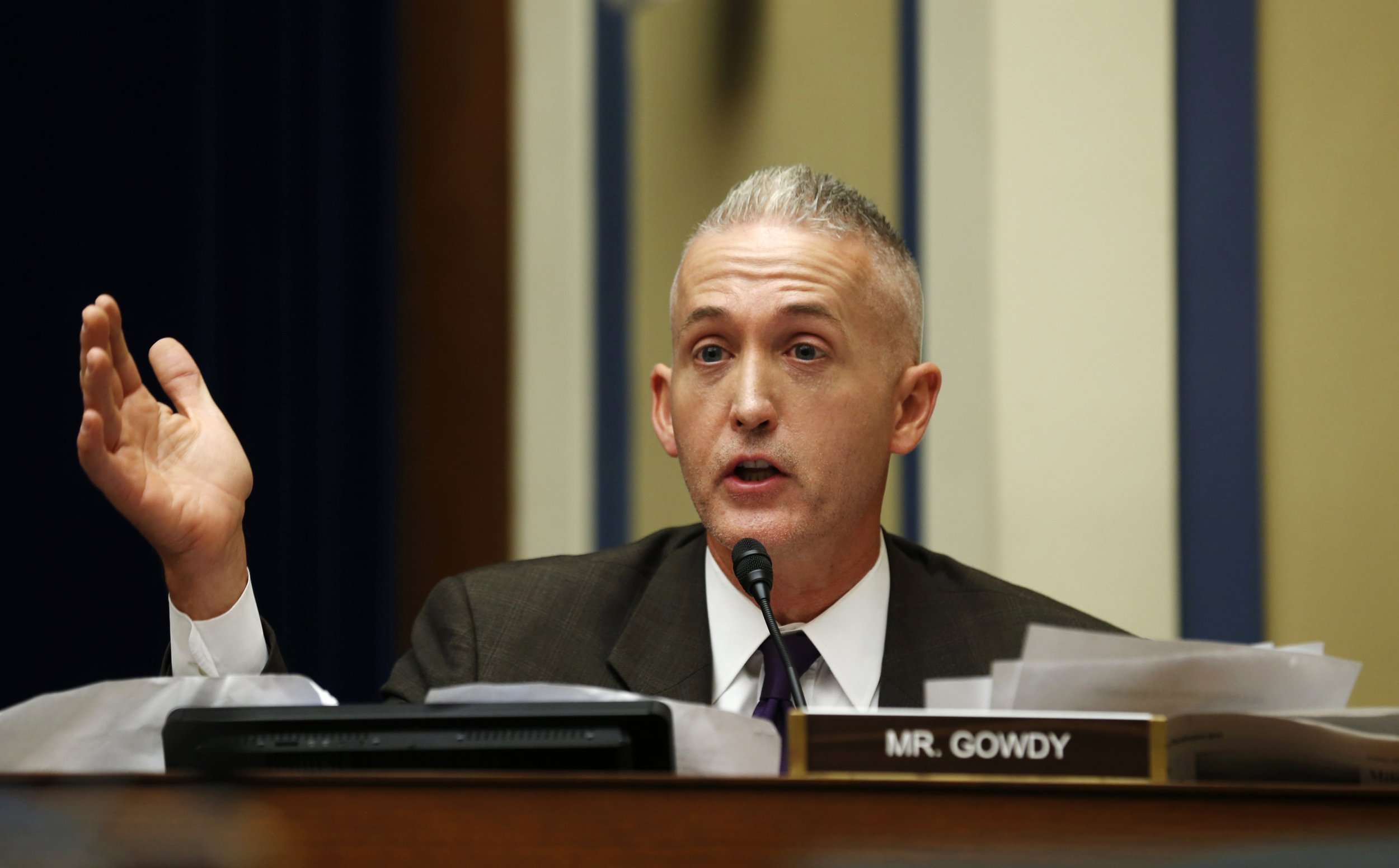 U.S. Senator Marco Rubio of Florida picked up a key endorsement for president, it was reported over the weekend, from Representative Trey Gowdy of South Carolina, an important figure in the conservative wing of the Republican Party.
The first clue that Gowdy would endorse Rubio came December 22, after NBC News reporter Alexandra Jaffe astutely noticed that the URL announcing a "special guest" promoted by the Rubio campaign contained Gowdy's name.
Later, Townhall reported that Gowdy will join Rubio on the campaign trail this week in Iowa, where he will encourage Iowa caucus-goers to caucus for Rubio in February. The Rubio campaign confirmed on Saturday that Gowdy will appear at town hall events in Clinton, Sioux City, Pella, North Newton and Boone on Tuesday and Wednesday during Rubio's three-day swing through the key nominating state.
Gowdy chairs the House Select Committee on Benghazi, tasked by former Speaker of the House John Boehner with investigating the 2011 attack on the American diplomatic compound in Benghazi, Libya. Critics of the committee said it was political theater created to damage the presidential hopes of Hillary Clinton, who was secretary of state during the attack. Many on the right blame Clinton for the deaths of four American diplomats in Benghazi. But Clinton weathered two grillings by the committee with few scars, leading Republican front-runner Donald Trump over the weekend to lash out at Gowdy on Fox & Friends: "I hope he does a lot better for Marco than he did for the Benghazi hearings," Trump said. "Because they were not good. That was not a pretty picture."
The timing of the endorsement comes days after U.S. Senator Lindsey Graham, also of South Carolina, announced his withdrawal from the race. South Carolina is the third state to vote in the GOP nominating contest. For Rubio, who lags behind in Iowa and New Hampshire, the first two states to choose a nominee, a win in South Carolina is essential.