Marco Rubio Suggests Democrats Shouldn't Try to Impeach Trump Because It'd Make Putin 'Very Happy'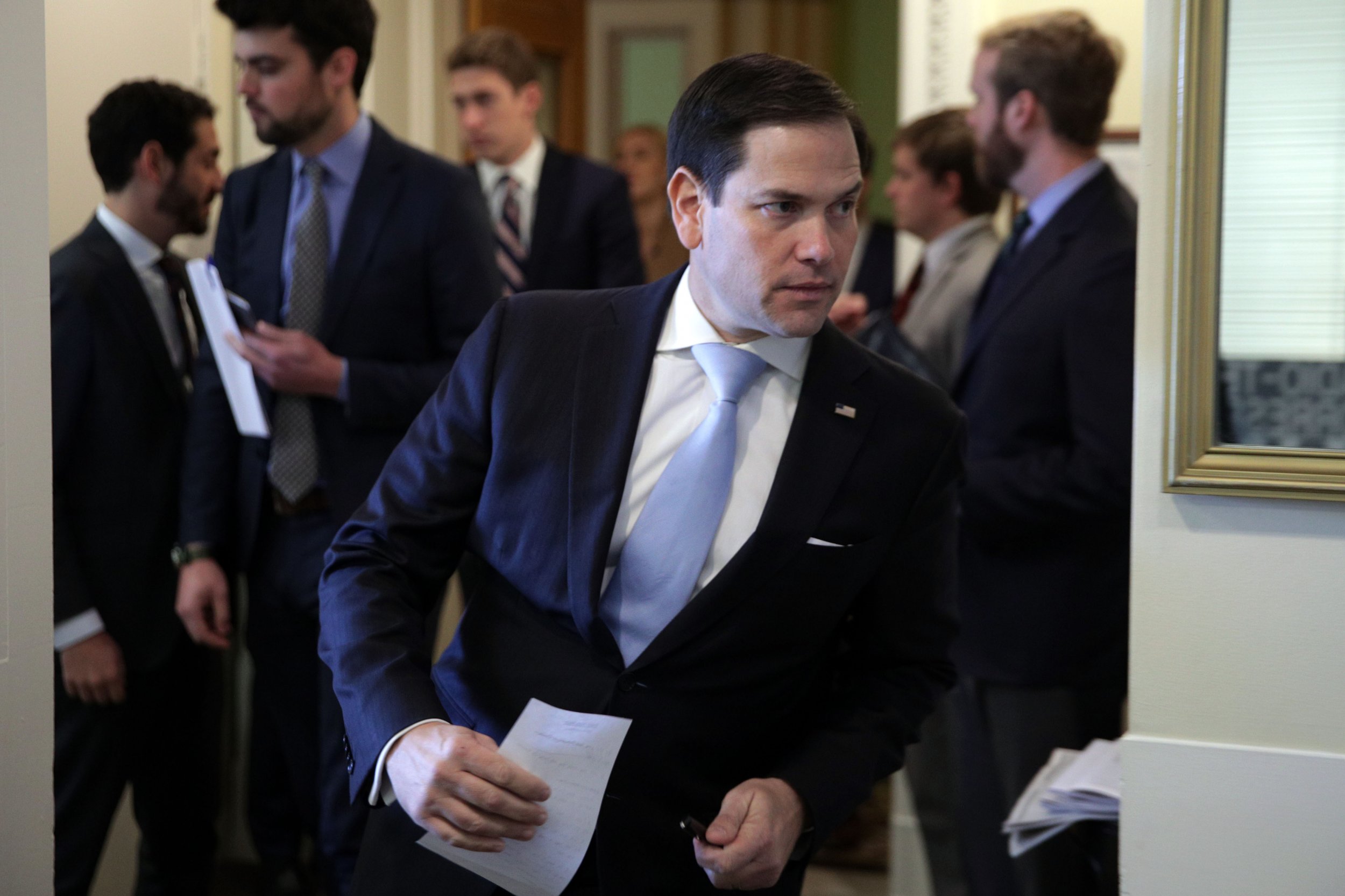 Senator Marco Rubio of Florida reiterated that Democrats should not try to impeach President Donald Trump, suggesting on Wednesday that impeachment would make Russian President Vladimir Putin "very happy."
"Putin would be very happy if Dems try to impeach [Donald Trump]. That would be far more divisive than his interference in 2016. The next election is only 18 months away. We should spend our time in DC solving problems not creating new ones," Rubio tweeted.
Senator Elizabeth Warren of Massachusetts was the first Democratic presidential candidate to call for impeachment proceedings after last week's release of the report of special counsel Robert Mueller into Russian interference in the 2016 election.
Senator Kamala Harris of California, another 2020 candidate, has since joined the calls for impeachment. Mayor Pete Buttigieg of South Bend, Indiana, said that Trump "deserves" impeachment but that he would leave it to Congress to decide, while Senator Bernie Sanders of Vermont said that time spent focusing on impeachment would detract from policy discussions.
House Speaker Nancy Pelosi's decision not to push for impeachment while calling Trump's behavior "highly unethical and unscrupulous" has exposed a rift within the Democratic Party about whether to begin proceedings to remove the president from office.
The offices of Senators Cory Booker, Chuck Schumer and Sanders did not immediately respond to Newsweek's for comment about Rubio's remarks.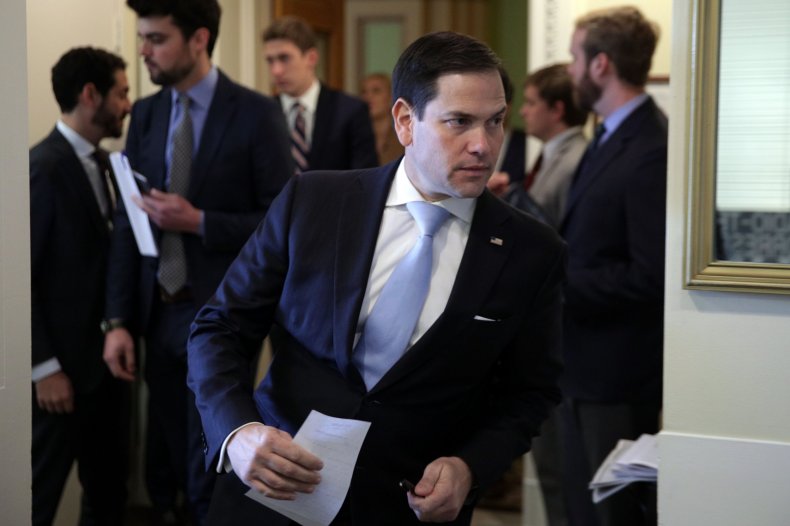 Republicans have dismissed the findings of the Mueller report, which did not exonerate the president. While the special counsel's team did not accuse Trump of criminal wrongdoing, it included 10 instances in which he potentially obstructed justice.
Many Republican lawmakers have called for the country to move on from the investigation and dismissed Democrats' concerns about the report's findings. On Tuesday, Jared Kushner, Trump's son-in-law and senior adviser, downplayed Russia's interference, which the report called "sweeping and systematic," in the 2016 election.
"You look at what Russia did—you know, buying some Facebook ads to try to sow dissent and do it—and it's a terrible thing," he said. "I think the investigations, and all of the speculation that's happened for the last two years, has had a much harsher impact on our democracy than a couple of Facebook ads."
Facebook said in 2017 that content from the Internet Research Agency, a Russian troll farm, reached 126 million Americans between June 2015 and August 2017.
Reports have noted that Russians focused on influencing the 2016 election by targeting social fissures in the U.S. A report from the Senate Intelligence Committee found that influence efforts frequently focused on the black community.