Marco Rubio Warns U.S. Military Intervention in Venezuela 'Always' an Option, Says Guaidó Needs Foreign Help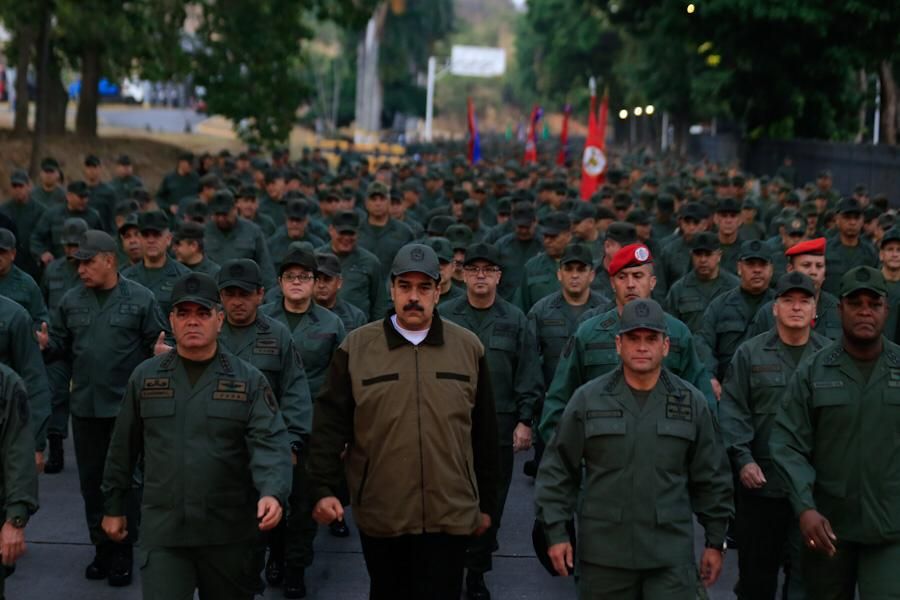 Senator Marco Rubio said U.S. military action in Venezuela was "always" an option, citing the unstable presence of drug cartels, Marxist terrorist organizations and "hundreds" of Russian military advisers in the South American nation.
The Florida Republican, who is a member of both the Senate's Foreign Relations and Intelligence Committees, said Juan Guaidó, who was leading the efforts to oust President Nicolás Maduro, needed help in Venezuela against an international network of terrorists and drug cartels that have thrown their support behind the socialist regime. Rubio told Breitbart News Tuesday that U.S. military intervention was "always there" as a possibility because of Russia's own military presence in Venezuela at the invitation of Maduro.
In January, Maduro's leadership was declared illegitimate by the country's National Assembly, which named Guaidó president. But the move created a power vacuum as foreign countries, including Russia and the U.S., quickly propped up opposing sides. Rubio said Guaidó urgently needed outside help and "has no instruments of formal power," including no security forces, no internet and no access to news media.
"That option [military intervention] is always there simply because the United States has a right to defend its national security, and there are national security interests assigned to this," Rubio told Breitbart News in an interview this week. "As an example, you have the presence of Russian military advisers on the ground…and not 10 people, you're talking hundreds…you have [the] potential of a permanent Russian naval presence."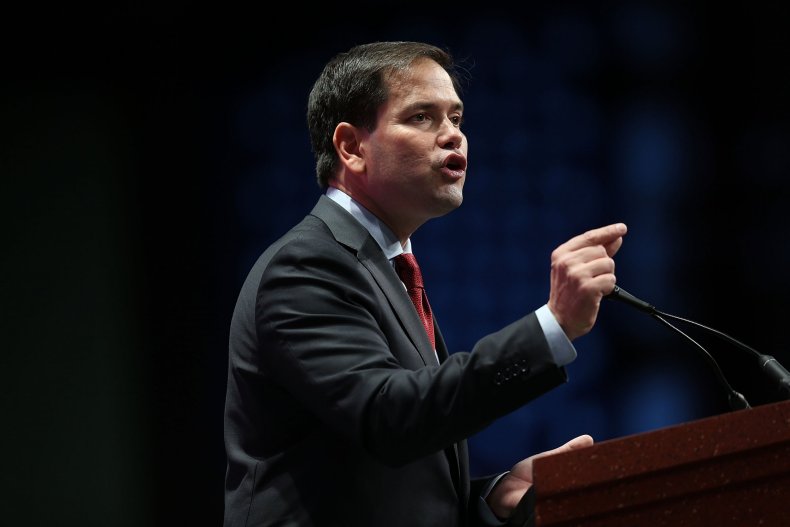 The Florida Republican described thousands of man-portable air-defense systems (MANPADs), surface-to-air missiles and Moscow providing weapons and ammunition to repress peaceful, pro-Guaidó protests.
Rubio said that in addition to Russia's growing strength in the region, Iran and Lebanon's Hezbollah were providing passports and support for Colombian-based Marxist terrorist groups to roam freely in and around Venezuela. Breitbart cited a recent poll showing nearly 88 percent of Venezuelans believe Russia and Cuba have "invaded and colonized" their country.
The same poll showed 90 percent of Venezuelans support international military intervention to oust Maduro.
"You have the likes of Hezbollah and Iran, and government officials who are more than willing—for the right price, but it's not very high—to sell official but falsified travel documents, passports, so that terrorists can move around freely in the region," he noted. "You have the open support of drug cartels who aren't just tolerated, but cooperate and work alongside the regime…there's a migratory crisis triggered by this regime that is destabilizing our strongest anti-drug partner in the region in Colombia."
Rubio said the primary concern of the U.S. should be the people of Venezuela's desire for a working democracy.
"Our focus here is on supporting the democratic aspirations of the people of Venezuela," Rubio added. "And that is not a U.S. initiative, that is a Venezuelan initiative that they took on and that 53 other countries support. We are supporting a regional effort."
Last week, Guaidó announced the country's military forces had abandoned Maduro's regime, but the socialist leader emerged on television (and danced) in order to contradict and dismiss Guaidó's claims to power.
President Donald Trump reportedly described Maduro as a "tough cookie" this past week, complaining that his own administration had underestimated the power of the socialist leader.