Marco Rubio Says He Will Vote for Donald Trump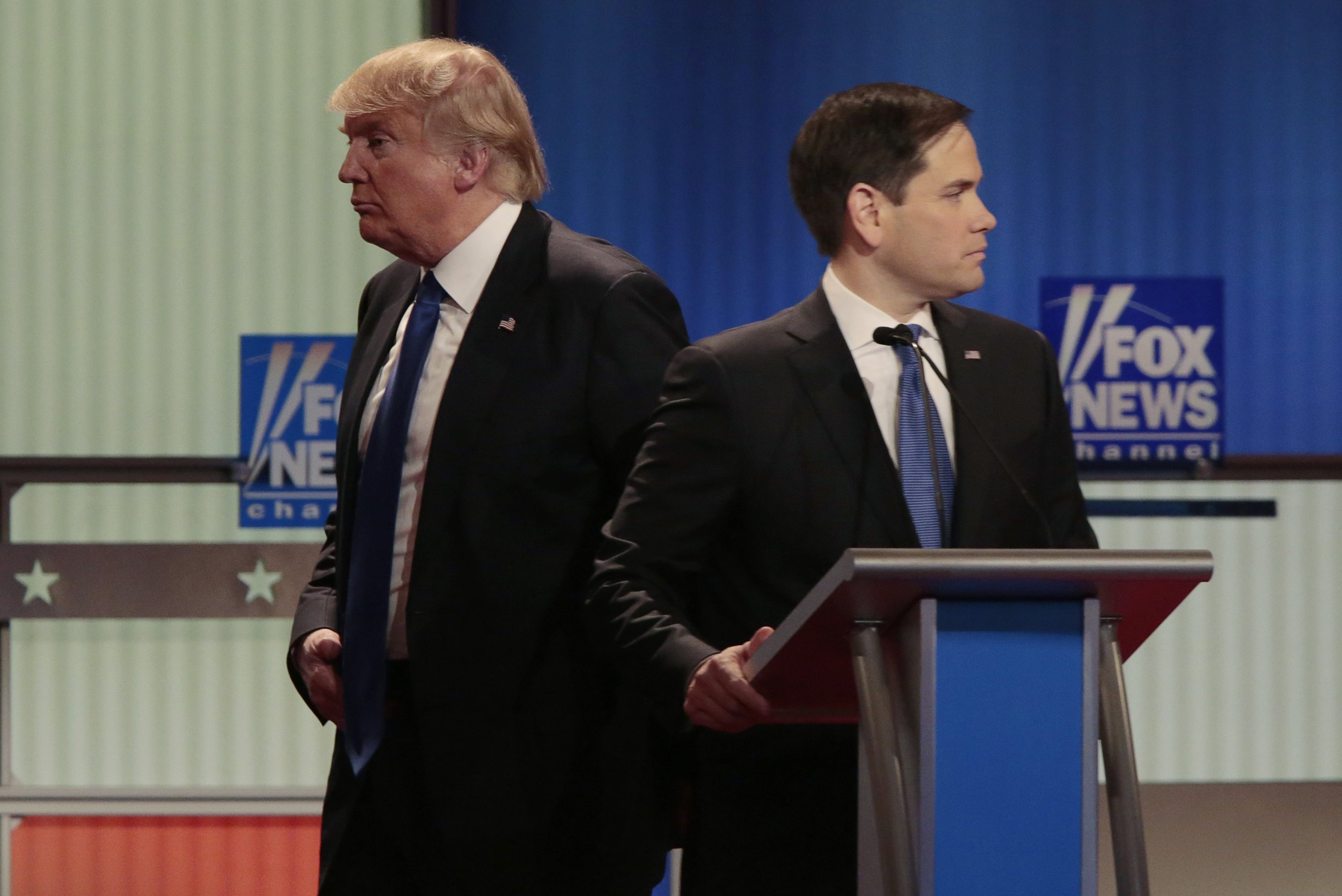 Marco Rubio and Donald Trump appear to be calling a truce.
On Friday, the Florida senator said he will be voting for Trump in November. "I wont [sic] vote for Clinton," Rubio tweeted on Friday, and "after years of asking people to vote I wont [sic] abstain."
Trump's incessant bullying of Rubio during the primaries, before the senator quit in March, left a bitter divide between the two. Trump's nickname for Rubio—"Lil' Marco"—and Rubio's dig at the size of Trump's hands at a February rally (implying he has a small penis) didn't help.
On Thursday, Trump appeared to be making an effort to mend fences with Rubio, urging him on Twitter to run for re-election to the Senate. In March, Rubio told reporters that he was finished with politics for the time being, and that he wouldn't seek re-election to the Senate or run for Florida governor.
Since losing their majority in the Senate in 2014, Democrats have hoped to regain control of the chamber. This year's elections are their first opportunity to do so, but the path will be rocky.
Rubio told CNN's Jake Tapper he would speak on behalf of Trump at the Republican Convention in Cleveland in July. "Certainly, yeah. I want to be helpful," the senator said.