Marco Rubio Will Lead Senate Intelligence Committee as FBI Investigates Richard Burr for Insider Trading
Florida's Marco Rubio has been tapped to lead the Senate Intelligence Committee after former chairman Richard Burr was forced to step down amid a federal investigation into allegations of insider trading.
Senate Majority Leader Mitch McConnell announced the leadership change on Monday afternoon, calling Rubio a "natural choice" for the position.
"The senator for Florida is a talented and experienced Senate leader with expertise in foreign affairs and national security matters," McConnell said in a statement. He added that Rubio's "proven leadership on pertinent issues only made the decision easier."
Senator Burr (R-N.C) stepped down last Thursday after FBI agents seized his cellphone as part of an ongoing probe related to stock sales he made before the coronavirus pandemic caused global stock markets to crash.
Burr and his wife sold between $600,000 and $1.7 million in stocks in 30 transactions from late January through mid-February. Burr, like many senators, had been briefed about the virus in closed-door meetings ahead of the stock market crash.
Burr said in late March that he "relied solely on public news reports to guide my decision on the sale of stocks February 13." But calls for him to resign increased and he eventually alerted McConnell that he'd be giving up his committee position during "the pendency of the investigation."
"We agreed that this decision would be in the best interests of the committee and will be effective at the end of the day tomorrow," McConnell said in a statement at the time.
Rubio, who currently chairs the chamber's small business panel, said last week that he was willing to take over the Intelligence Committee as Burr is investigated.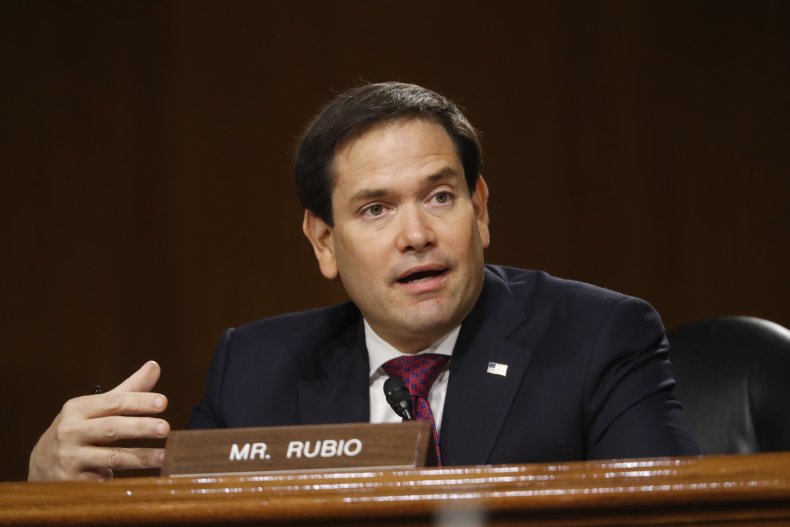 Rubio's appointment comes at a critical time for the Intelligence Committee. The group is expected to vote next week on Rep. John Ratcliffe's (R-TX) nomination to serve as the next director of national intelligence.
The committee has just submitted the final volume of its investigation into Russian interference in the 2016 presidential election. The report is expected to focus on the allegations of coordination between the Trump campaign and the Russian government.
On Monday, Rubio thanked McConnell for tapping him to serve as the chairman and said he looked forward to continuing the committee's work.
"I am grateful to Leader McConnell for his confidence in me to lead the Senate Intelligence Committee during Senator Burr's absence from the Chairmanship," Rubio said in a statement. "The Committee has long been one that conducts its work seriously, and I look forward to continuing that tradition."