Marcus Flowers Says Georgia Will Defeat 'Chaos' of Marjorie Taylor Greene
For any Democrat running in Georgia's overwhelmingly Republican 14th congressional district, it is an uphill battle to stand even a chance of winning the seat in 2022.
Marcus Flowers, who has formally announced his campaign, knows this all too well.
The military veteran is the second Democrat to throw their name into the hat—Holly McCormack has already done so and more are expected to follow—for the Georgia seat currently held by Rep. Marjorie Taylor Greene.
Greene won nearly 75 percent of the votes in 2020, albeit while running unopposed, and no Democrat candidate has ever gained more than 30 percent of the votes in the 14th district since it was created in 2010.
Flowers is also aware that Greene is far from your standard political rival.
"Margaret Taylor Greene's twisted conspiracy theories are dangerous, not only for our district in Georgia, but for the country as well," he told Newsweek in a phone interview on Wednesday.
"Having been a soldier, defense contractor, and having worked across the world, I've seen firsthand the threats posed by extremism, radicalism and disinformation. And I feel that she's been trying to bring that type of vision to America. That's not where I want to go."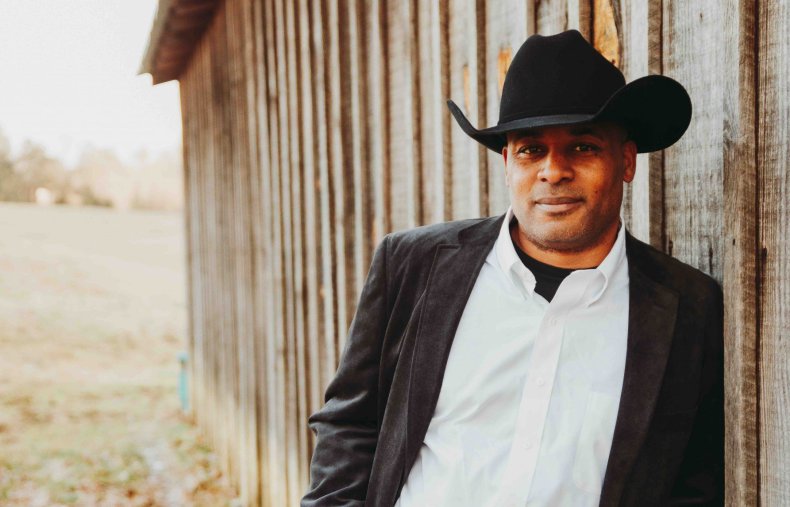 While the odds may be stacked against him, Flowers said he can take solace in recent shock victories in the state which can spur on his own campaign.
"They said Joe Biden wouldn't win in Georgia. They said Senators Jon Ossoff and Raphael Warnock couldn't win Georgia," Flowers said referring the run-off elections last year which gave the Democrats a narrow majority in the Senate.
"What we're doing here is building a movement, and we're building upon has already started."
Flowers added that unlike in 2020, where Greene ran unopposed after her rival dropped out of the race, voters will have more of a choice in 2022.
"And that can be a choice between chaos and stability," Flowers said.
"It's going to be a choice between someone who thinks that 9/11 was a hoax and someone who was actively serving the country on 9/11."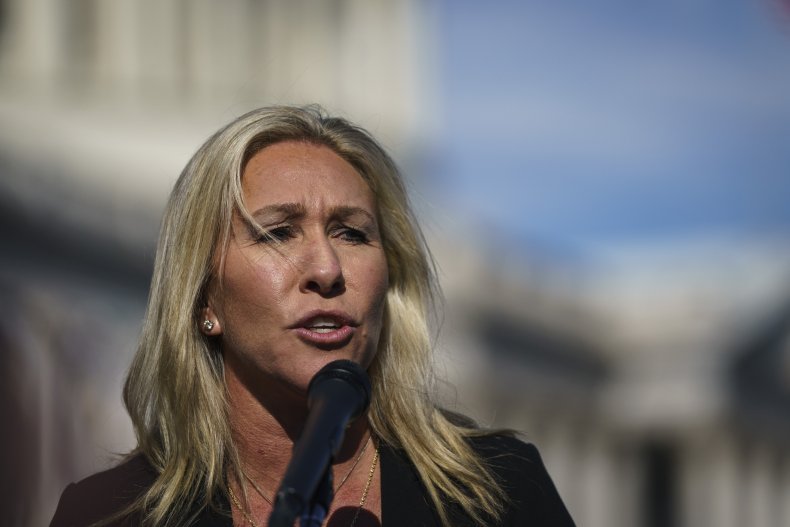 Greene was a controversial figure before she took office and looks set to continue to be so while in the House.
As well as being an advocate of the QAnon conspiracy theory, she was found to have promoted a wide range of radical and extreme conspiracy theories online.
In February, the House voted to remove Greene from two committee assignments over her past Facebook posts, including suggesting the Parkland and Sandy Hook school massacres were fake and the 9/11 terror attacks were staged.
"Unfortunately her antics are nothing new. Every chance she gets, she seeks to divide Americans," Flowers added. "I'm tired of officials calling other Americans the enemy."
Flowers said his campaign will be run on more than simply not being so controversial, and said Greene's antagonizing antics mask over how little she works for the district.
"They're not doing anything to bring back small businesses. They're not doing anything to bring back jobs. They're not doing anything to improve healthcare. These are the issues that are important," he said. "That's what we should be focusing on, especially now."
Targeted by QAnon
Another key policy Flowers said he will be focusing on is a pushback against online disinformation, which he said has "no place in our public square."
Flowers said he has already become a target for QAnon for standing against one of the radical movement's most high-profile early advocates.
He told Newsweek that after he tweeted a video officially announcing his campaign—which was highly critical of Greene and her support of QAnon—hundreds of accounts reported the tweet in an attempt to have it removed or have a warning imposed on it for sensitive information.
"We expected it, we anticipated it, and we'll deal with it accordingly," Flowers said.
In a statement to Newsweek about Flowers' campaign, a spokesperson for Greene said: "The 14th District issued a mandate on November 3rd, 2020 by overwhelmingly voting for President Trump and Congresswoman Greene. She is focused on delivering on her America First agenda for the people of Northwest Georgia."
The next election in the 14th is scheduled for November 8, 2022.