Manchester United Strikers Anthony Martial and Marcus Rashford Attract January Transfer Interest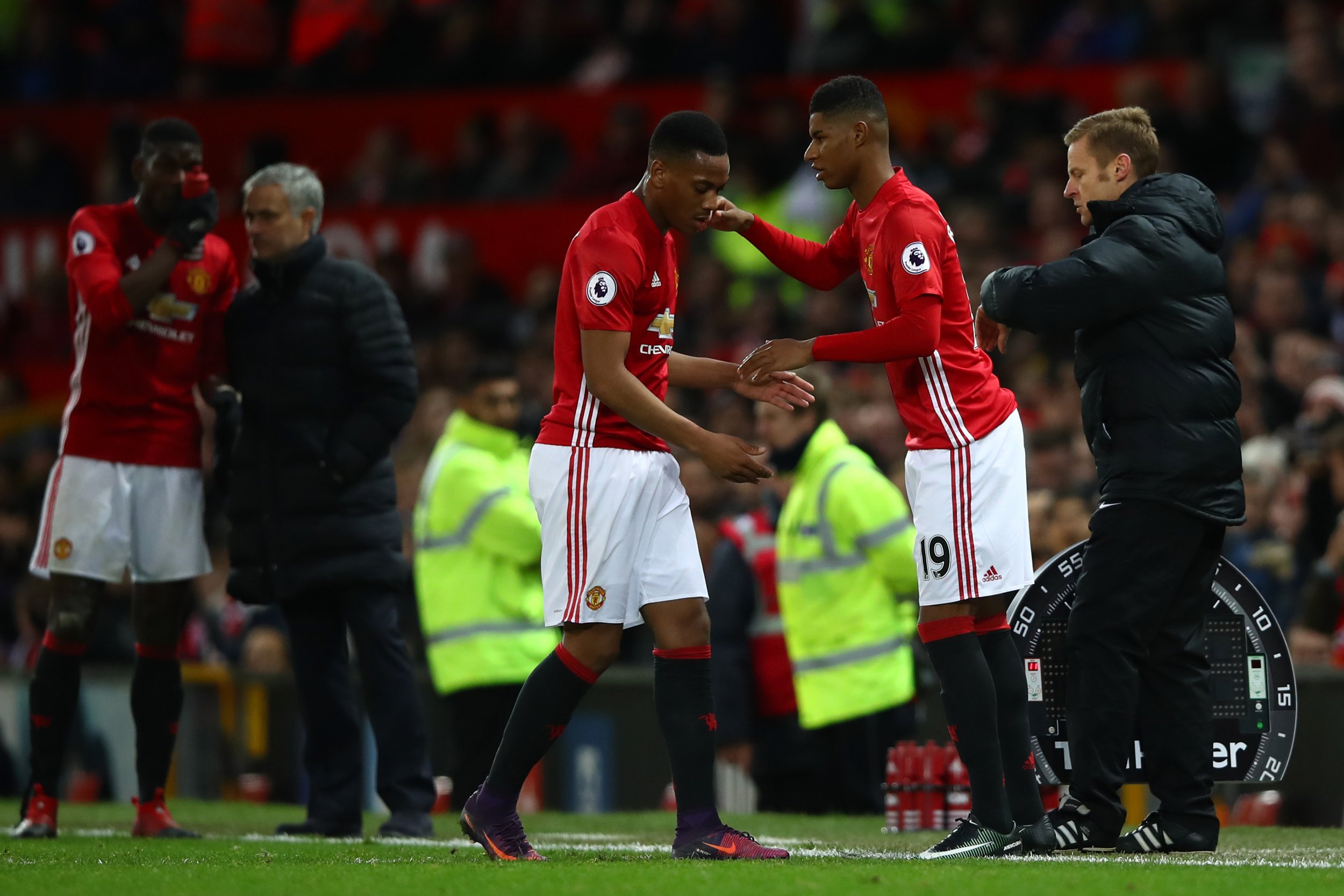 West Ham United are to launch an ambitious January transfer bid for Anthony Martial or Marcus Rashford, according to a new report.
The Daily Telegraph claims that Slaven Bilic's struggling side would ask to take either of Martial and Rashford on loan in January in an attempt to move from the lower regions of the English Premier League table.
Martial has struggled to establish himself in Jose Mourinho's first-choice side at Old Trafford this season. Rashford was a favorite of the Portuguese manager in the early weeks of the season, but has recently taken on a substitute role.
The idea of Rashford going out on loan may appeal more to Mourinho than any Martial agreement. At the age of 19, Rashford could learn from playing more first-team football, although he has recently proven useful on the substitutes' bench. Should Henrikh Mkhitaryan's injury last beyond Christmas, the idea of Martial being allowed to leave would be less likely.