Marcus Rashford-Backed Cafes Paying for Free School Meals With Own Tip Jar
Pubs, restaurants, and coffee shops are currently among the hardest hit businesses as COVID-19 sweeps the globe in second and third waves. In England, many long-standing hospitality venues have already gone under, while others warn it is unlikely they will survive the year.
It was Billy Ocean who sang in 1985 that "when the going gets tough, the tough get going". And so, despite being faced with COVID restrictions that threaten to decimate huge swathes of the hospitality industry, it is pub and restaurant owners who are throwing their arms around the most vulnerable in their communities.
Prime Minister Boris Johnson has been strongly condemned for ruling out an extension to the British government's free school meal scheme - which sees schools feed 1.3 million poor pupils a free hot meal during the school day. MPs were asked to support a motion tabled by the opposition Labour party to extend the scheme to cover school holidays in England until Easter 2021 but Johnson stood firm against it and his Tory MPs voted down the motion by 322 votes to 261 on Wednesday evening.
In a heartwarming response, hundreds of generous cafes, restaurants, and pubs across England have posted online to say they will give away food for free to children who qualify for school meals when they head off on a half-term break next week.
An unlikely hero in the fight against childhood poverty and the U.K. hunger crisis, Premier League footballer Marcus Rashford has been widely praised for lending his voice to the battle. The Manchester United and England striker, 22, who once benefitted from free school meals himself, has been so instrumental in the campaign to end child hunger - forcing a dramatic U-turn by the government early on in the pandemic - that he was featured in the Queen's Birthday Honours list this month, receiving an MBE, the third-highest honor a citizen can receive.
Rashford has been sharing tweets and Facebook posts from businesses offering to feed England's poorest children. He said on Twitter: "Blown away by news of local businesses stepping up to fill the voucher scheme deficit during the October half term. Selflessness, kindness, togetherness, this is the England I know."
Here, a handful of those companies tell Newsweek why they wanted to get involved.
Lillie's Coffee Shop, South Yorkshire
Emma Stocks, 35, chef and owner
"I just did it to help. It was 9 pm last night and we were sat at home watching a boring film and I just thought 'god, what does it cost to put a slice of ham in between some bread, get some fruit and some snacks together'. Surely we can do something.
"I can't believe that the government could say, yes we'll do it for six weeks over the summer holidays but we won't give kids the free school meals for one week of half-term. I thought 'right then we'll do it instead'.
"I own a hospitality business and yes, we are struggling, the pandemic has hit us hard. But I am a chef originally and although I have left that behind to start my business, my husband is still a head chef in a pub kitchen.
"If this [COVID pandemic] hit us 10 years ago, we would both be shut down, we would both be out of jobs and I might be the mum not eating so my daughter could have dinner. I might be the mum desperately in need of a free meal for my kid.
"That could be me."
Tintinhull Village Hall and Coffee Shop, Somerset
Janice Holland, 58, manager
"I was disappointed in the government when they decided that they weren't going to extend free school meals so I decided I can do it instead. I'm funding it through my tip jar. I get tips and don't really do anything with them - so that was my plan. But actually, since posting about it I've had three or four people say 'I can chuck £10 in' and fund you doing it for the week.
"It shouldn't be up to us, but I think the government knows that when stuff hits the fan, people come out and support each other. We're all struggling, but I saw a fish and chip post about providing meals and thought, it's a hot meal, it's beans on toast or soup - well I can do that. I hope other cafes follow suit."
Count House Cafe, Cornwall
Matt Burford, 36, head chef
"I have three young children in primary school and I've experienced the free school meals system. My children are too old to qualify now, so I know how it feels to have the help of school meals stopped - and to have no support outside of term time.
"To see our government failing people, it really really hit home. Many areas of Cornwall are impoverished anyway and much of our economy comes from tourism which just hasn't existed during the pandemic.
"Food is a basic necessity of life and that some people even have to ask for help to access it is so wrong. Many won't want to ask for fear of judgment. So I wanted to put it out there that we will help.
"To have been supported by Marcus Rashford, I don't think he will realize how beneficial that is to small businesses that are struggling. It's amazing to be a part of it."
Oliver's Coffee, Surrey
Oliver Leach, 38, owner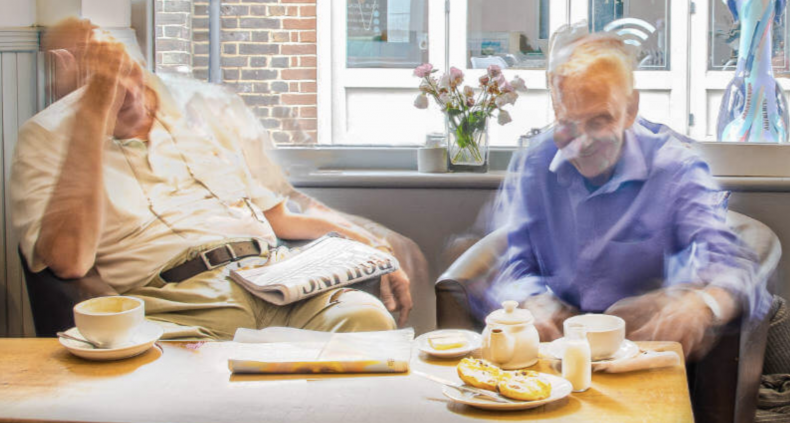 "We are going through a horrible pandemic and there are lots of people furloughed and without work at the moment and we [at Oliver's] are lucky enough to be in a position where we can support those who aren't being supported.
"It's not a massive cost to me but it will make a difference to a child, or a family, and so it's just trying to give something back.
"The community has really got behind it and now my main concern is that the people that need it take up the offer."
Elephant Collective, Cheshire
Billy Mills, 25, marketing manager
"There are a lot of parents who come to our cafe who we know to benefit from free school meals. A lot of our staff have friends who will suffer without.
"So the desire to help came 99 percent from the staff who wanted to set it up. We just went for it.
"It's great to see that so many in the hospitality industry just immediately agreed to step in. Our takings are less than 50 percent of what they would be pre-pandemic but there's always something you can do."