Manchester United News: Van Gaal Praises 'Special Talent' Marcus Rashford after Arsenal Victory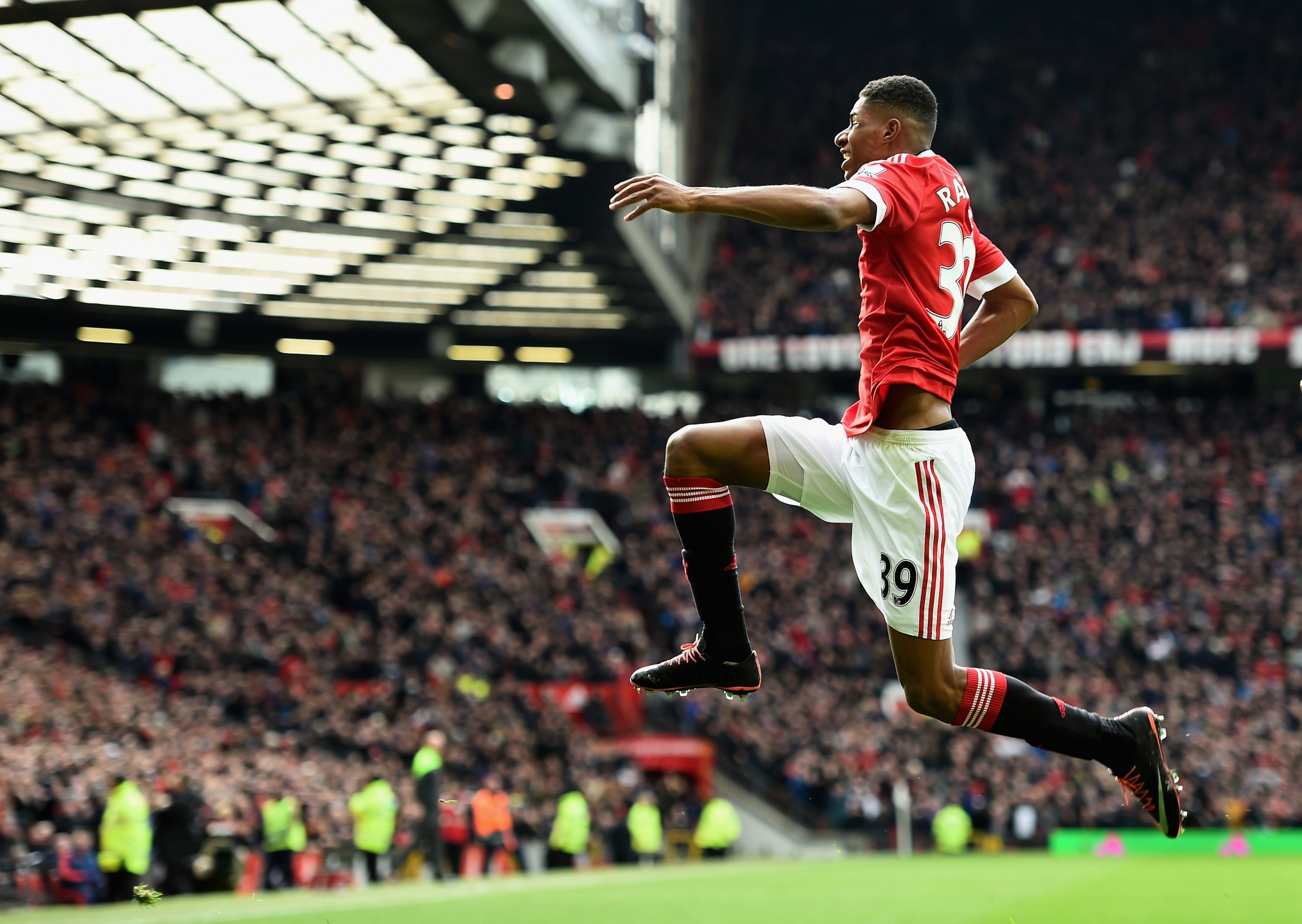 Manchester United manager Louis Van Gaal declared teenage striker Marcus Rashford a "special talent" after he scored twice on Sunday in a 3-2 defeat of Arsenal at Old Trafford.
Rashford, 18, was only drafted into United's squad for the first time last Thursday against F.C. Midtjylland in the UEFA Europa League, but he scored twice in a 5-1 victory over the Danish side and added two more composed finishes on Sunday to leave scratch marks on the bodywork of Arsenal's English Premier League title challenge.
"Youngsters often play well in the first match. The second is different. Marcus played well in both so he is a special talent," Van Gaal said. "The second match he has to do what the manager is willing him to do and he did it fantastically. His performance was better than the first match.
"It is the highest level and you have seen also Arsenal against Barcelona and I think the first half Arsenal was better than Barcelona and they created more chances against Barcelona than against us."
Rashford described just his second senior game for United as an "amazing" experience.
"This is my first game in the Premier League so obviously it's been amazing and to score two is a bonus so hopefully I can carry it on and do it again next game," he said. "It was a shock playing midweek because [Anthony] Martial was supposed to be starting and coming in kind of benefited me because I wasn't thinking about it."
Van Gaal appears to have turned the momentum around at Old Trafford. The Dutchman had been under immense pressure prior to the Midtjylland victory, but now United retains a chance of winning the Europa League and catching rival Manchester City, currently in fourth in the English Premier League and occupying the final UEFA Champions League place.