Marcus Willis: Who Is Wimbledon 2016's New Darling?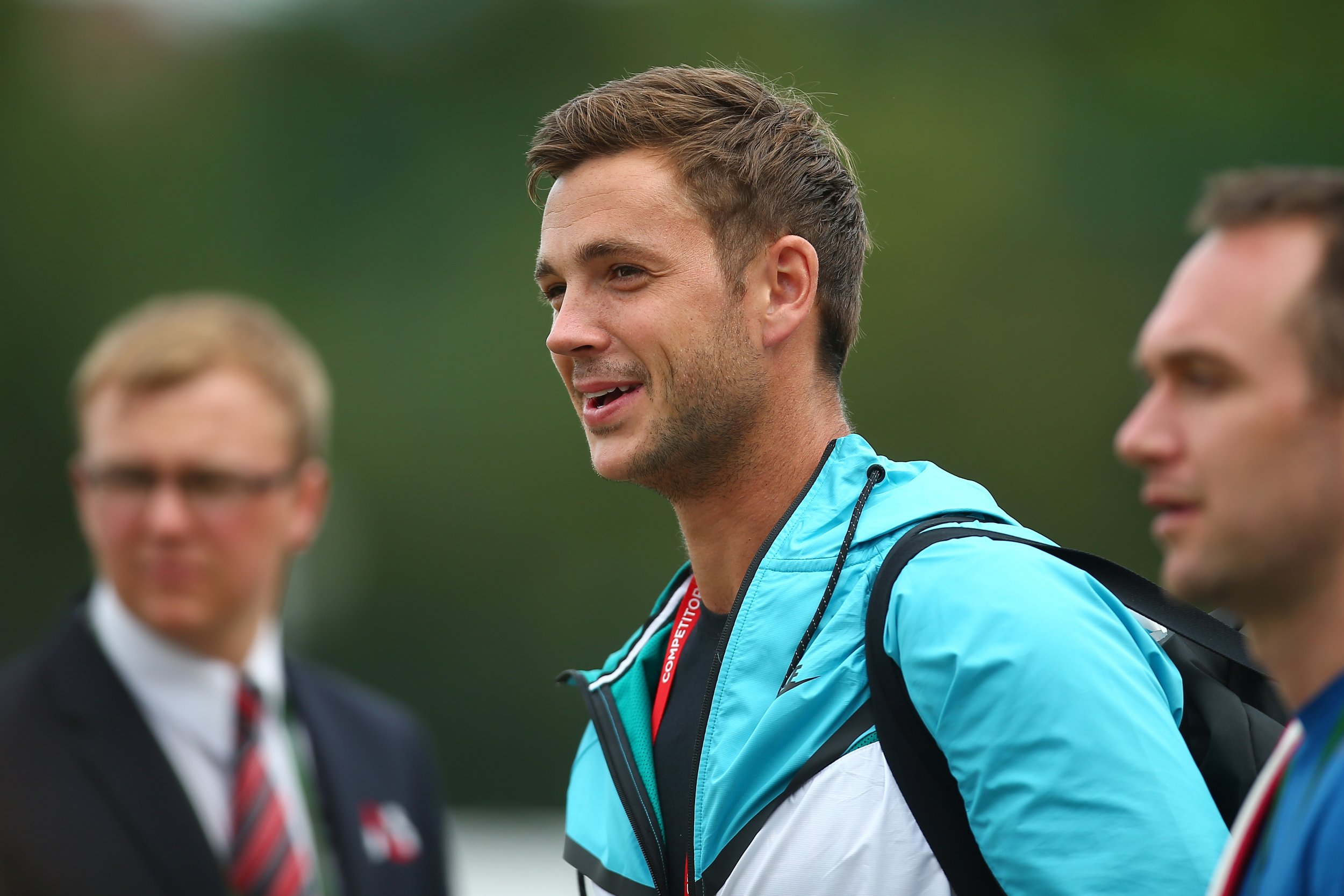 There is a YouTube video doing the rounds at the moment of a mostly unknown British player, carrying, politely, a little extra tyre around his middle, playing American Tennys Sandgren on the ATP Challenger Tour.
At one point during the five-minute clip, the Briton pauses between points to eat a chocolate bar. "Are you kidding me," splutters the American commentator, incredulous. At another, he calls Willis "Cartman," after the corpulent South Park character.
The Briton is Marcus Willis, who will face Roger Federer, almost unquestionably the Greatest Of All Time, until Novak Djokovic usurps him, on Wednesday on Centre Court.
Federer has won 88 ATP Tour titles and 17 Grand Slams. Willis is the world number 772. You would struggle to find a greater disparity in all of professional sport.
So what has brought Willis here? One of the more remarkable facts about the 25-year-old from Slough, the British number 23, is that he was on the verge of quitting professional tennis in March.
Then he met Jenny, a dentist, and turned down an offer to go and coach in Philadelphia in favor of remaining a professional player.
Willis qualified for Wimbledon by beating Daniil Medvedev of Russia in Roehampton last week, the last of six qualifying matches. More shockingly, he then beat Ricardas Berankis of Lithuania in the first round proper on Monday, in straight sets.
He has played one tournament so far this year, in which he earned £266 ($356). For reaching the second round at Wimbledon, Willis will take home £50,000 ($67,000).
The man formerly known as "Cartman" has come a long way in a short time, though he will surely fall to Federer today in double-quick time. Still, he can expect to shoot up the world rankings—and a very select few can say they got to play The Greatest in the feature match on the world's most famous tennis court.
Marcus Willis: Who Is Wimbledon 2016's New Darling? | Sports