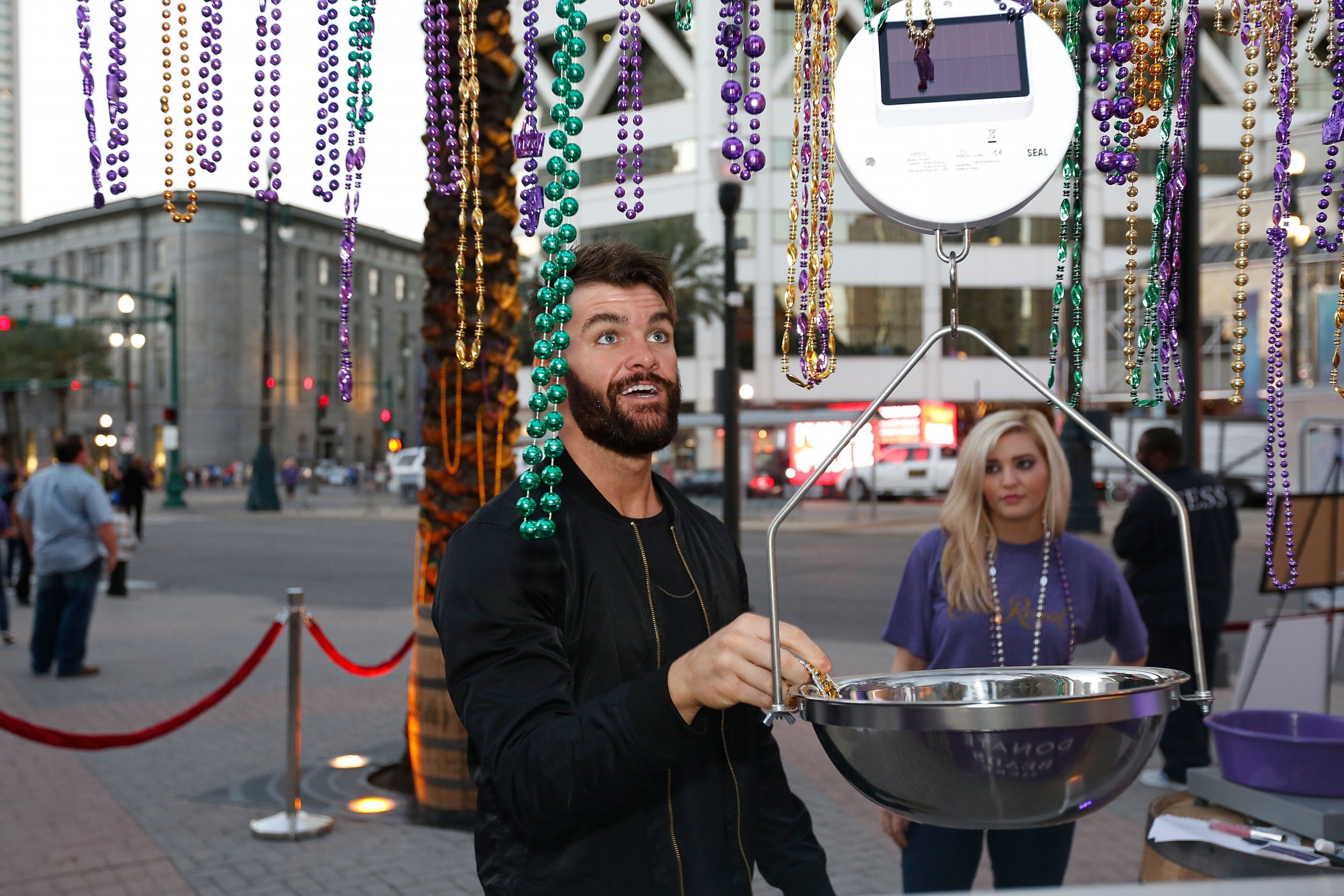 There's no doubt that Mardi Gras festivities can be an exceptionally fun time. But unfortunately, the celebrations can also lead to a city-wide hazard: clogged drains.
Although the problem may seem like an easy fix, it has become a big challenge considering the alarming amounts of trash that ends up in the sewers. And among that trash, the holiday's signature beaded plastic necklaces have proved to a be problem of their own.
About 93,000 pounds of beads were pulled from drains on just five blocks in downtown New Orleans, according to Nola.com.
"Once you hear a number like that, there's no going back," Dani Galloway, interim director of the city's Department of Public Works, said during a press conference on Thursday, Nola.com reports. "So we've got to do better."
The beads were found during a fourth-month clean-up project which resulted in more than 7 million pounds of debris being pulled from the clogged drains.
"That is a staggering number," Galloway said.
Although cleaning crews are tasked with cleaning the storm drains, Galloway is urging locals to do their part too. He says residents should clear the catch basins in their own neighborhoods, Nola.com reports. Officials are also looking into other ways to prevent the drains from being clogged in the first place.
They believe temporarily blocking the openings with "gutter buddies" will prevent a majority of the beads and trash from slipping through the holes of the drain. It's unknown whether they'll use that method for the upcoming holiday, which falls on February 13 this year.
Whether city officials block the drains or not, it seems like a good idea considering the beads—which have been a part of Mardi Gras since the 1970s—don't seem to be going out of style anytime soon. Each year about 25 million beads get imported to the city, according to the Los Angeles Times.
In addition to environmental hazards, the plastic beads may also pose a health risk.
"If children pick up the beads, they will become exposed to a fine dusting of lead," Howard Mielke, a pharmacology professor at Tulane University, told The Conversation. "Beads obviously attract people, and they're designed to be touched, coveted."