How and Why People Celebrate Mardi Gras in New Orleans Today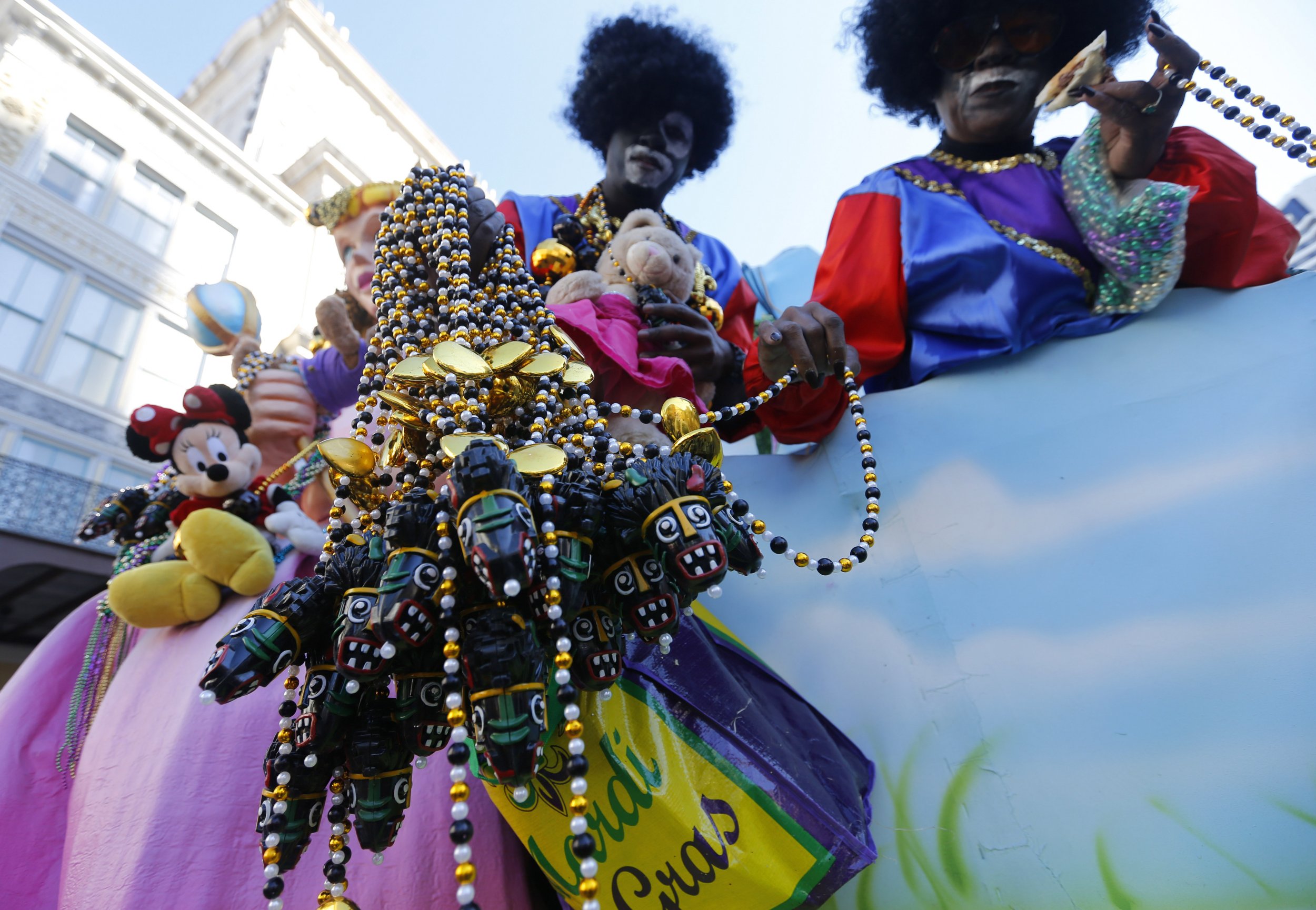 With Ash Wednesday coming this week, Mardi Gras parades and celebrations in New Orleans are almost over along with the rest of the celebratory season.
For nearly two months there have been celebrations in New Orleans ranging from parades and parties to festivals and concerts. While many people treat Fat Tuesday or Mardi Gras day as the start of Mardi Gras it's actually the end.
"So it starts on Kings Day and then it ends on the day before Ash Wednesday which is Mardi Gras, Fat Tuesday is what it's called. And the parades start roughly three weeks before," Bobbi Mannino, who is a part of the Mardi Gras New Orleans, told Newsweek.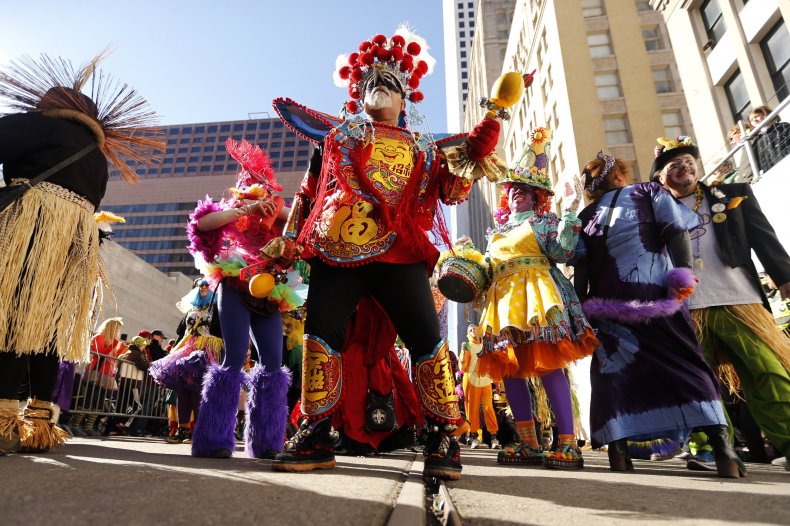 "There is really not one entity that you could say is the manager of Mardi Gras, because Mardi Gras is the season, the whole holiday season," Mannino told Newsweek.
Before the celebrations came to New Orleans, the tradition of Mardi Gras started in medieval Europe and made its way to the United States in the early 1700s, according to Mardi Gras New Orleans. Mardi Gras was celebrated with grand balls in the 1740s and it wasn't until almost 100 years later that the parades were incorporated into the celebrations and even then they were fairly simple processions.
Since then, the carnival season has grown even further to include more celebrations over the months leading up to Mardi Gras.
"Just in the greater New Orleans area we list 70 different parades," she said. Each parade is put on by a different "krewe" of people who organize the parade and fund it. The krewe works along with the sanitation and police departments in the area to throw the parade, keep it safe and clean up afterward. Krewes do fundraising through the year and the season to help raise money to pay for things necessary to run the parade.
People also indulge in King Cake throughout the weeks leading up to Mardi Gras, another tradition that's present in the lives of those in New Orleans during carnival season.
The tradition of the celebrations is strong: "People in the New Orleans area, we live for Mardi Gras, it's part of who we are," Mannino said.
"Mardi Gras is a family event, the parade route is on famous St. Charles Avenue and it's families getting together year after year on the same corner and bringing food, putting blankets down, it's a big deal for all of these parades," she added.
On Tuesday there are several parades that conclude the carnival season and bring an end to the months-long celebration season. Once Tuesday—also known as Fat Tuesday or Shrove Tuesday—is over the season of repenting and abstaining for lent begins.