'Mare of Easttown' Fans Flock to Real House, Police Issue Trespass Warnings
Police have issued a trespass warning in Wallingford, Pennsylvania, after fans of hit HBO series Mare of Easttown flocked to the real-life house featured in the show.
Set in Delaware County, the Kate Winslet fronted drama has proven to be one of TV's biggest hits so far in 2021, with the British actress playing the eponymous Mare in the gripping whodunnit.
However, the show's popularity has brought some unwanted attention to a local homeowner, who says that people are trespassing on their property to get a look at a house used in filming—the house that Mare and her family lived in.
Local ABC affiliated publication, Action News WPVI-TV reports that legions of fans have been visiting the town to get a look at the real-life Easttown.
The woman who lives in the house where Mare lives in the show told the outlet that she has had people come look in her windows late at night.
"We've had a few instances where people have come on to our property—one late at night to look in our front window," she said. "Supposedly, I can only guess to see if it's the same as where they filmed the show."
The woman—who asked to remain anonymous—said a trespasser even cursed at her when she asked them to stop taking photos of the house and her children.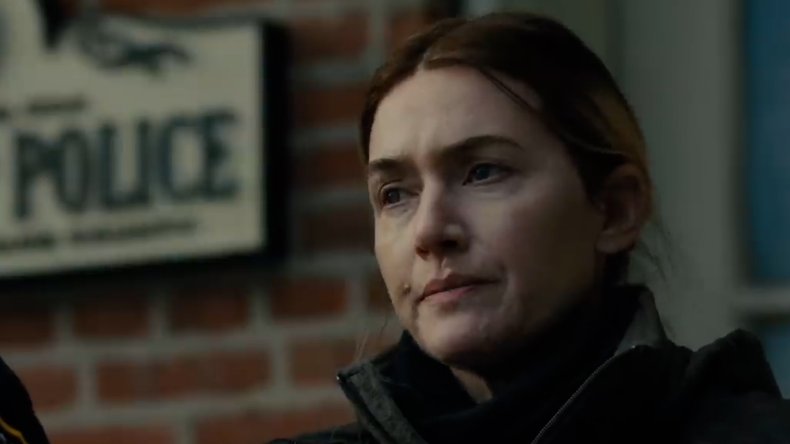 She said that the invasion at her property has caused her young daughter some distress.
"She's afraid to go outside. She's afraid to play and it's become a concern to us because it's concerning to her," she said.
Local police have issued a warning that such behavior will not be tolerated and have increased patrols in the community.
"You know, we get it, we get it's an attraction and HBO had a pretty big movie here now, but these people live here," said Sergeant Michael Montgomery, of the Nether Providence Township Police Department.
He added: "People live here, how would you like it if somebody is looking through your window and walking up on your property?"
According to Radio Times, Mare of Easttown was actually filmed in and around Northwest Philadelphia, and production took place in Delaware County suburban locales such as Wissahickon Valley Park, Roxborough and Boothwyn. But, Mare's house is actually the one located in Wallingford.
The series finale earlier in 2021 broke viewing records when it became the most-watched TV episode ever on HBO Max.