Margaret Atwood Defends Controversial 'Star Wars'–Influenced 9/11 Comment: Exclusive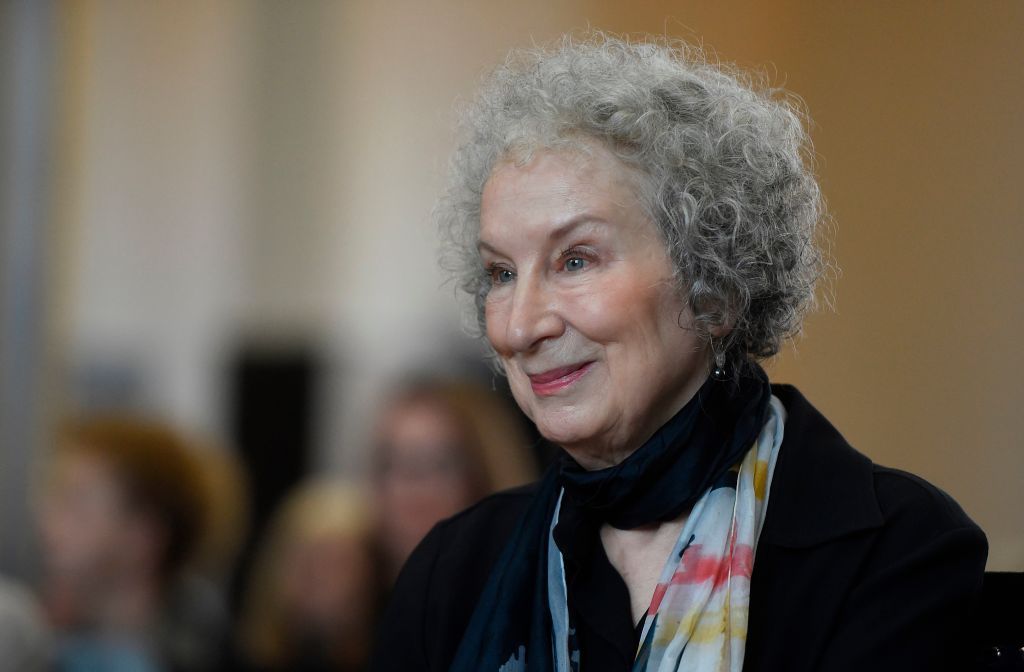 Margaret Atwood stands by her controversial comment—that the Star Wars franchise inspired the 9/11 attack—The Handmaid's Tale author told Newsweek on Thursday.
"People said that at the time—that's not an original quote from me," Atwood said. "Nobody's saying that Star Wars caused 9/11—that would be silly. But flying an explosive vehicle into the middle of something…" At this point, Atwood trailed off.
The 78-year-old acclaimed author has been making the press rounds to promote Season 2 of The Handmaid's Tale, which premieres on Hulu on April 25. But Atwood faced heat for something she said in an interview with Variety on Tuesday, when the topic turned to science fiction predicting real-world events. Referring to the terrorists who attacked the World Trade Center on September 11, 2001, Atwood said, "They got the idea from Star Wars."
"Do you really believe that?" pressed Variety reporter Ramin Setoodeh.
"Remember the first one?" Atwood replied. "Two guys fly a plane in the middle of something and blow that up? The only difference is, in Star Wars, they get away. Right after 9/11, they hired a bunch of Hollywood screenwriters to tell them how the story might go next. Sci-fi writers are very good at this stuff, anticipating future events. They don't all come true, but there are interesting 'what if' scenarios."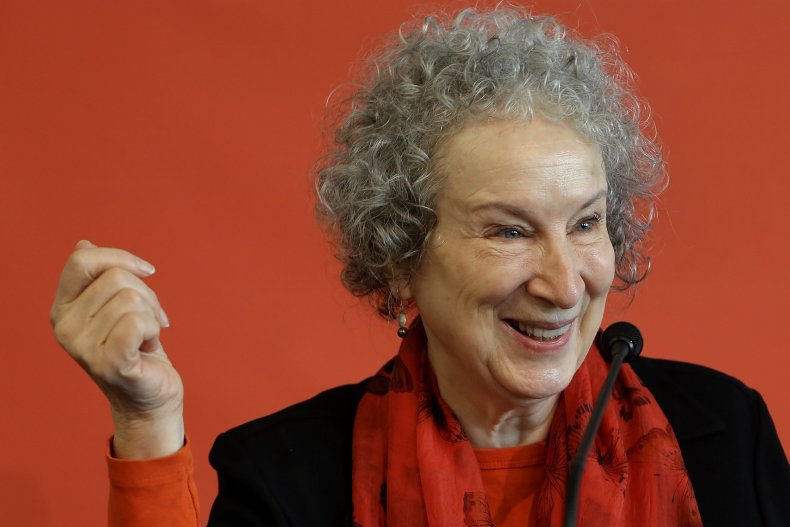 When speaking to Newsweek, Atwood clarified that she was referring to the U.S. government as the entity who hired Hollywood screenwriters after the terrorist attack. This is true—multiple sources, including The Washington Post and Wired, reported that the Army consulted with professional screenwriters shortly after 9/11, and then for years afterward, looking for ideas and strategies to combat terrorism. This included production designer Ron Cobb, who is known for designing the canteen scene in Star Wars: Episode IV – A New Hope. Cobb designed robotic "mules" for the Army that were intended to help carry soldiers' equipment, according to the Post.
However, very few people suggested that Star Wars films—in particular, the scenes in which the Death Star and Death Star II explode in A New Hope and Return of the Jedi—inspired the terrorists who attacked the World Trade Center, as Atwood implied.
Atwood was also criticized for an essay she wrote in January for The Globe and Mail, "Am I a bad feminist?" In the essay, Atwood seems to criticize the #MeToo movement by emphasizing the potential dangers of "guilty because accused" rhetoric.
When asked about the #MeToo movement by Newsweek, Atwood pointed instead to the #AfterMeToo movement, a Canadian initiative to help women report sexual harassment and assault. "It aims to provide a structural solution to some of these problems," Atwood said. "Where you can go safely, and also a fair process involving third-party professional investigators."
Margaret Atwood Defends Controversial 'Star Wars'–Influenced 9/11 Comment: Exclusive | Culture