9/11 Was Inspired By 'Star Wars,' Margaret Atwood Says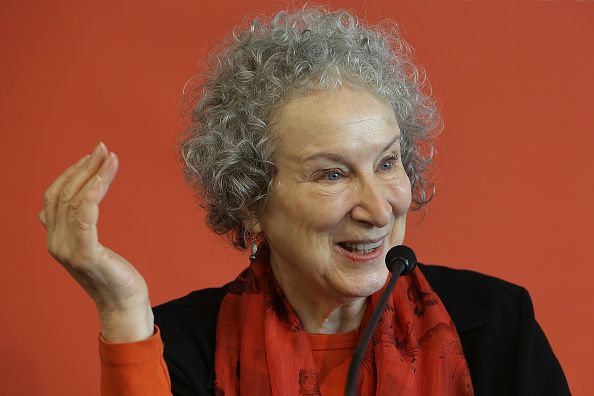 Handmaid's Tale author Margaret Atwood doesn't hold back on controversial theories. She sparked backlash when she suggested the #MeToo movement was spiraling out of control, and she did it again when she proposed sci-fi flick Star Wars served as the inspiration behind the deadly 9/11 terrorist attacks, which killed nearly 3,000 people.
Atwood made the shocking claim during an interview with Variety, published Tuesday. The 78-year-old Canadian author, who is being recognized as one of Variety's Power of Women honorees, made the startling correlation while talking about the strong influence pop culture has on actual life.
Recalling a 2000 opera of her 1985 novel, which was also turned into a Hulu-series in April 2017, Atwood said the opening scene of production began with a "film reel going across the top of the stage and showing various things blowing up," like the Twin Towers. After airplanes crashed into the iconic buildings on September 11, 2001, Atwood said the reel was changed because the towers were "no longer in the future" of the dystopian tale. However, she assured it wasn't the opera scene that gave Al-Qaeda the idea. "They got the idea from Star Wars," she said.
"Remember the first one? Two guys fly a plane in the middle of something and blow that up? The only difference is, in Star Wars, they get away," she continued. "Right after 9/11, they hired a bunch of Hollywood screenwriters to tell them how the story might go next. Sci-fi writers are very good at this stuff, anticipating future events. They don't all come true, but there are interesting 'what if' scenarios."
The scene Atwood is likely referencing appears in the first Star Wars, released in 1997. In the movie's climatic scene, Luke Skywalker brings down Darth Vader's Death Star weapon by firing rounds of torpedoes at it, causing the Death Star to blow up the battle station.