The Controversial Beliefs That Led to Planned Parenthood Disavowing Margaret Sanger
On Tuesday, Planned Parenthood of Greater New York (PPGNY) announced that it would be removing founder Margaret Sanger's name from its New York City Health Center due to her beliefs involving eugenics.
Despite being a key figure in the reproductive rights movement, Sanger has long been a target of criticism due to her beliefs in eugenics- the idea that reproduction can and should be controlled to ensure "desirable genetic traits." Historically, eugenics have targeted people of color, and the practice was used by Nazis during World War II.
In 1919, Sanger wrote an essay about birth control being an important step for eugenicists to achieve their goals towards "racial betterment."
"Before eugenists and others who are laboring for racial betterment can succeed, they must first clear the way for Birth Control. Like the advocates of Birth Control, the eugenists, for instance, are seeking to assist the race toward the elimination of the unfit. Both are seeking a single end but they lay emphasis upon different methods," Sanger wrote in the essay's opening paragraph.
In a 1921 speech "The Morality of Birth Control," Sanger again defended eugenics as a means to prevent "race deterioration."
"We desire to stop at its source the disease, poverty and feeble-mindedness and insanity which exist today, for these lower the standards of civilization and make for race deterioration," she said near the end of her speech.
Sanger's relationship with the eugenics movement has been debated. In a document released by Planned Parenthood, the organization cited a quote from Sanger that indicated she did not jive with the movement's racist aspects. "If by 'unfit' is meant the physical or mental defects of a human being, that is an admirable gesture, but if 'unfit' refers to races or religions, then that is another matter, which I frankly deplore," she said in 1934.
Still, the organization has denounced many of Sanger's actions. In the same document, it spoke about Sanger addressing a women's auxiliary of the Ku Klux Klan. "Planned Parenthood today denounces Sanger's address to the Ku Klux Klan," the document said. The organization also denounced her endorsement of the Buck v. Bell Supreme Court decision that allowed states to sterilize "unfit" people against their will and her involvement with the American Eugenics Movement.
PPGNY Chief Equity and Engagement Officer Merle McGee said in a statement given to Newsweek that Sanger's work has been used by Planned Parenthood's opponents, and work like removing her name is important to continue providing services. "Margaret Sanger has been used by opponents to shame women of color. It's important to actually grapple with the totality of her legacy so that the opposition cannot weaponize her legacy and shame communities of color from accessing the full spectrum of sexual and reproductive health," McGee said.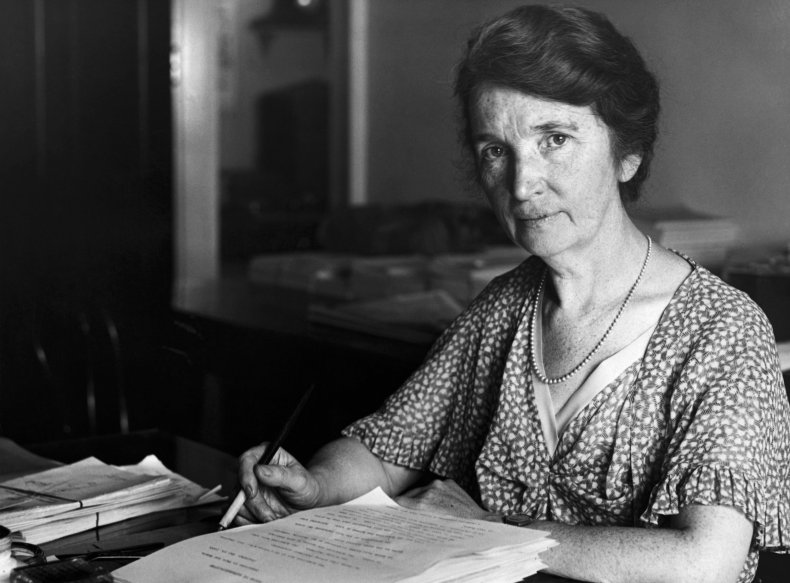 PPGNY's announcement came as part of its Reviving Radical initiative. "The announcement reflects the first of many organizational shifts to address Sanger's legacy and system of institutional racism, which negatively impacts the well-being of patients, staff and PPGNY's broader communities," the organization said in a press release.
Even though Sanger was important in Planned Parenthood's creation, her beliefs contradict where the organization stands today. "Margaret Sanger's concerns and advocacy for reproductive health have been clearly documented, but so too has her racist legacy. There is overwhelming evidence for Sanger's deep belief in eugenic ideology, which runs completely counter to our values at PPGNY. Removing her name is an important step toward representing who we are as an organization and who we serve," PPGNY Board Chair Karen Seltzer said in a statement.
PPGNY is also working to rename the "Margaret Sanger Square" street sign at Bleecker and Motts Streets' intersection. The organization said it was working with the Community Board, City Council and community to rename the street.