Police Pulled a Woman Over for Driving on Her Car's Rim, Found Her With a Margarita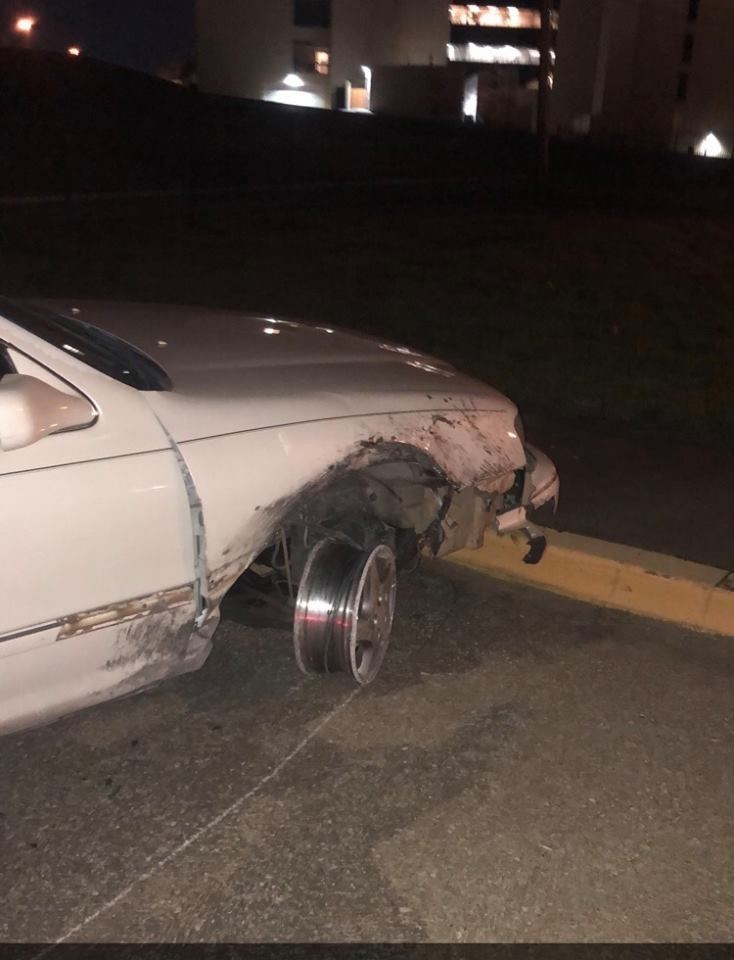 Police in Tulsa, Oklahoma responded to an unusual situation over the weekend when two officers stopped a woman whose car was missing a tire and being driven on its rim. However, when they approached the woman, they found a surprise.
According to local police, the driver, identified as Amy Ann Dillon, had been drinking and was still doing so when officers pulled her over.
The two officers were conducting a traffic stop at 6300 E 38 Street in Tulsa when they heard Dillion coming, according to police. Her car was so loud from the rim striking the street that officers said they could hear her coming "from a block away." Officers don't know what Dillion hit that resulted in the loss of the car's tire.
Police said they had received a call about Dillon's vehicle but couldn't initially find her. After spotting her vehicle they quickly finished up the stop they were conducting and stopped Dillon instead.
Dillion told officers that she had two tequila shots, but they noted that at the time she was having trouble even standing. The officers also had her do a field sobriety test to help determine how drunk she was, saying, "She did not do well."
In addition to performing poorly on the sobriety test, officers said they also found a full margarita in the cup holder of her vehicle. When tested at the David L. Moss Criminal Justice Center, her blood-alcohol-level showed .21% "and climbing." The legal limit in Oklahoma is .08%.
Dillon was arrested for driving under the influence second offense, operating a motor vehicle with a defective tire, transporting an open container and not having a driver's license while driving.
In the state of Oklahoma, drivers who are older than 21 and test over the legal limit can be subject to a 6-month revocation of a driver's license. Those who are arrested a second time within a 10-year period are subject to 1-year license revocation. Any subsequent offenses result in a 3-year revocation.
According to the Centers for Disease Control, 29 people die each day in the United States in a crash that involves a driver impaired with alcohol. Those crashes account for nearly 30% of all the crashes in the country each year and amount to more than 10,000 deaths a year.