'I'm a Margot Robbie Lookalike—I Have Millions of Fans on TikTok'
I have loved movies since I was a kid. I was constantly watching new films when I was younger and there was even a time when I could name any movie I was watching from the first scene alone. I dreamt of getting into the movie industry and all my neighbors and friends told me that I ought to become a famous actress.
I was born and raised in the far east of Russia in a small town on the Kamchatka peninsula. As a child, I studied dancing and singing and then at 15, my mother sent me to a modeling academy in the area's capital city: Petropavlovsk-Kamchatsky. Out of 50 girls, I was among eight lucky ones who were invited to stay on and at 16, at a Miss Kamchatka contest in 2005, I received the title "Miss Creativity". I would likely have gone on to represent my region in the 2007 Miss Russia contest, but I got married and became a mother, which is not permitted under the terms of the pageant.
I had always wanted to pursue a creative profession, but there were no suitable schools in my region and I lived more than 6,000 miles from Moscow, and 4,000 miles from St. Petersburg. So instead, I became a manager, and then, a teacher. At the age of 20, I also opened a branch of a modeling academy in my town and, with my friend Anya, went on to organize several children's beauty and talent contests for charity. Back then, I was doing a lot of modelling for commercials, but there was no discussion about my resemblance to any Hollywood actress. At that time, no one in our area had heard of Margot Robbie.
The first time I remember seeing Margot Robbie was in The Wolf of Wall Street. Although I am naturally blonde, I had long black hair and bangs at the time. While I looked different, I immediately realized that this actress reminded me a lot of myself.
Then, following the release of Suicide Squad, everyone began raging about my similarity to her. I was actually a redhead then, but that didn't stop people from pointing out that I look like Robbie's character, Harley Quinn. Everywhere I went, people would say "Look, it's Harley Quinn!" even when I was wearing plain clothes and didn't have pigtails. When I first saw a short video for the soundtrack from the movie, showing scenes with Harley Quinn, I did think: "God, it's me. This role would suit me: she's crazy and beautiful."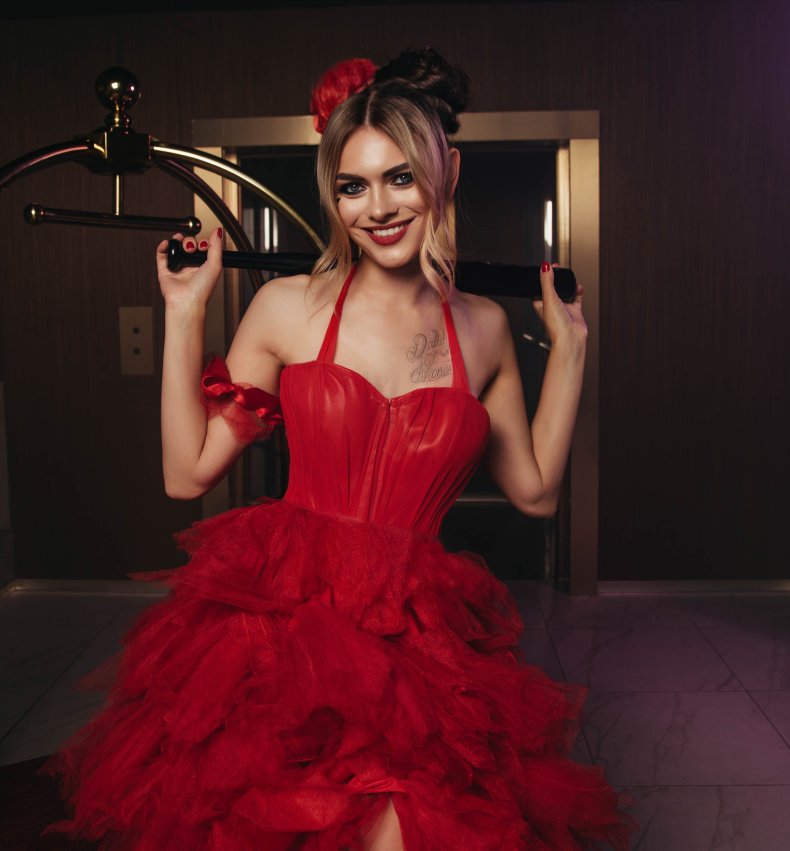 A friend of mine who hadn't seen the movie, but saw a photo of Margot Robbie as Harley actually said: "I don't think you look like her. But you look like an actress in the movie Focus." I laughed and told my friend it was actually the same actress.
A few years later, in 2020, I downloaded the TikTok app and started posting different videos. They weren't connected by any common theme, yet under each video, people would write comments like "Oh! It's Harley Quinn!" That happened even when I was wearing a traditional Russian sundress. So, I decided to give them what they wanted: I put on a costume and showed them my version of Harley.
I like to transform into various different characters; it's my thing. My cosplays include characters like Cruella, Mary Poppins, Maleficent and Poison Ivy. I see myself as an actress and a master of transformation, rather than a parody of Harley Quinn. In fact, my Cruella cosplays have received tens of millions of views on TikTok. That made me very happy, mainly because I don't really look like Emma Stone.
The most popular post on my TikTok is a video with Black Widow, Deadpool and Loki cosplayers in a corridor together. To date, it has attracted more than 128 million views. In the comments on the video, people were saying, "What's Harley doing hanging out with Marvel heroes?" A video where I am cosplaying as Cruella from the 2021 movie is my second most watched, with 33 million views, and my third most popular video has almost 28 million views. In it, my Harley Quinn drags a cosplay Black Widow out of an elevator.
I like having millions of followers on social media, it shows me that I am on the right track. But I've never really gotten any strange requests on social media in relation to my appearance. Or maybe I just didn't notice them! In general, adults tend to understand that I am just a girl from Russia who happens to look like Margot Robbie and Harley Quinn. But children often confuse me with Margot Robbie. And sometimes they believe that I'm the real Harley Quinn, not the actress playing her in the movies.
I've never been invited to events specifically as a Margot Robbie lookalike and I haven't met Margot Robbie in person. Of course, I would be happy to be introduced to her, I really like her as an actress, and not just because of our likeness. She's beautiful and talented. I'm similarly impressed with Jared Leto. It's amazing that two of my favorite actors met filming Suicide Squad together.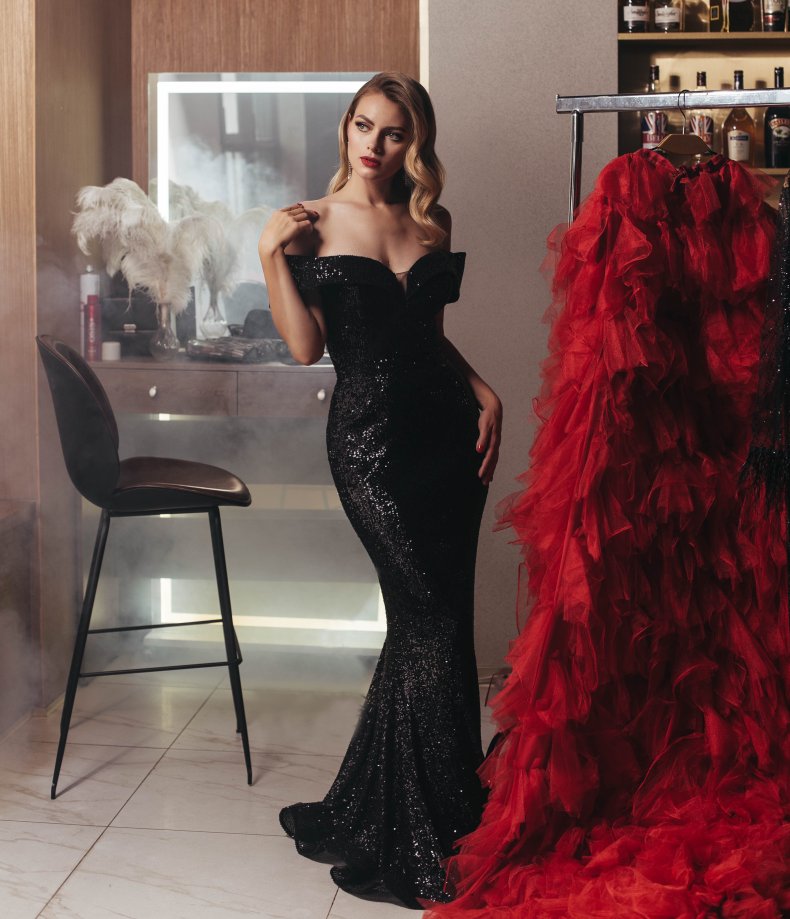 My dream is to make my own film, or maybe several of them. I have a lot of ideas and have even written some scripts. That has nothing to do with resembling a famous actress. As a child, I wrote whole novels in my school notebooks, dreaming that one day they could be adapted to the big screen. That dream existed long before everything that is happening to me now.
I became well known in my area long before the release of Suicide Squad, so I'm never really mistaken for Margot Robbie in Russia. On the streets of Moscow where I live now, people recognize me as Anastaysia from Tiktok and not Margot Robbie. But if Margot Robbie flew to the Kamchatka region where I grew up, she would most likely be mistaken for me. No one would believe that a Hollywood star had decided to visit our small remote town!
Anastasyia Prichinina lives in Moscow, Russia. You can follow her on TikTok @anastasyiaqueen or on Instagram @anastasyiaqueen.
All views expressed in this article are the author's own.
Interview edited by Jenny Haward. Russian translation assistance by Yevgeny Kuklychev.