Maria Bartiromo Defends Fox News' 'Courage' to 'Report Truth' After Trump Says Network's Changed
Former President Trump has grown disillusioned with Fox News, but Fox Business host Maria Bartiromo pushed back on his belief that the network is any different than it was when he first ran for office.
In the final year of his presidency, Trump, who once championed Fox's coverage, became critical of the network for lessening its supportive coverage of Republicans and himself. Shifting his praise to One America News Network (OANN ) and the New York Post, Trump has continued his attacks on Fox News, even during an interview with Bartiromo, who's been with the network since 2013.
Trump's hour-long Thursday interview with Bartiromo covered an array of topics, including Big Tech and the media. The former president complained that Google only displays negative stories about him and expressed awe at his ability to garner votes with the media against him.
He said he wouldn't "comment on Fox," but added that the network is "somewhat different than it was four years ago."
"I just want to say that Fox News is a fair and independent platform," Bartiromo responded. "I've had the courage. My colleagues have had the courage to come and report truth, so I want to be clear here because I know you said Fox has changed."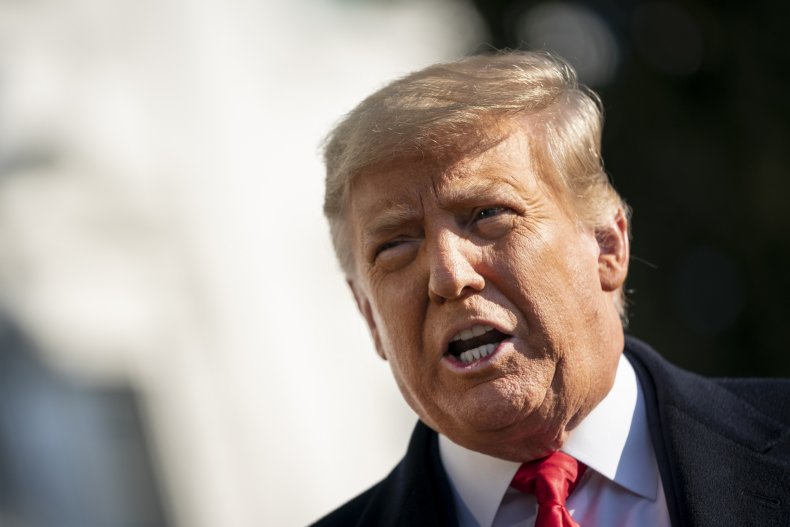 Trump backpedaled a little bit to praise Bartiromo as being "fantastic," which was the reason he granted her "the world's longest interview ever." The Fox Business host again defended her colleagues' coverage.
Newsweek reached out to Trump for comment, but did not receive a response in time for publication.
In May, Trump unleashed his fury on Fox News in a series of tweets that accused the network of "doing nothing" to help Republicans and himself get reelected. He listed a number of hosts and contributors he considered to be "garbage," and criticized the network for repeating "some of the worst Democrat speaking points and lies."
Bartiromo isn't the only Fox host to have to defend the network against Trump live on air. On Election Day, Trump told Fox & Friends that the network gave former President Barack Obama more airtime than any network. However, co-host Brian Kilmeade told Trump that what sets them apart from other media outlets was that they tried to show "both sides" and that it wasn't an "endorsement of anybody."
The former president's attacks continued in the wake of the presidential election and he called the network the "biggest difference" between the 2016 election and the 2020 election. He reiterated that the network changed earlier this week during an interview on Dan Bongino's podcast The Dan Bongino Show.
Since leaving office, Trump's appeared numerous times on Newsmax and praised OANN as a news source.
Earlier in the interview, Trump seized on Bartiromo's mention of Twitter's censorship of the New York Post's story about Hunter Biden's laptop as an opportunity to praise the outlet for being "so honest" and doing "great journalism."