Eugenie Bouchard Defeats Maria Sharapova, But Verbal Battle Continues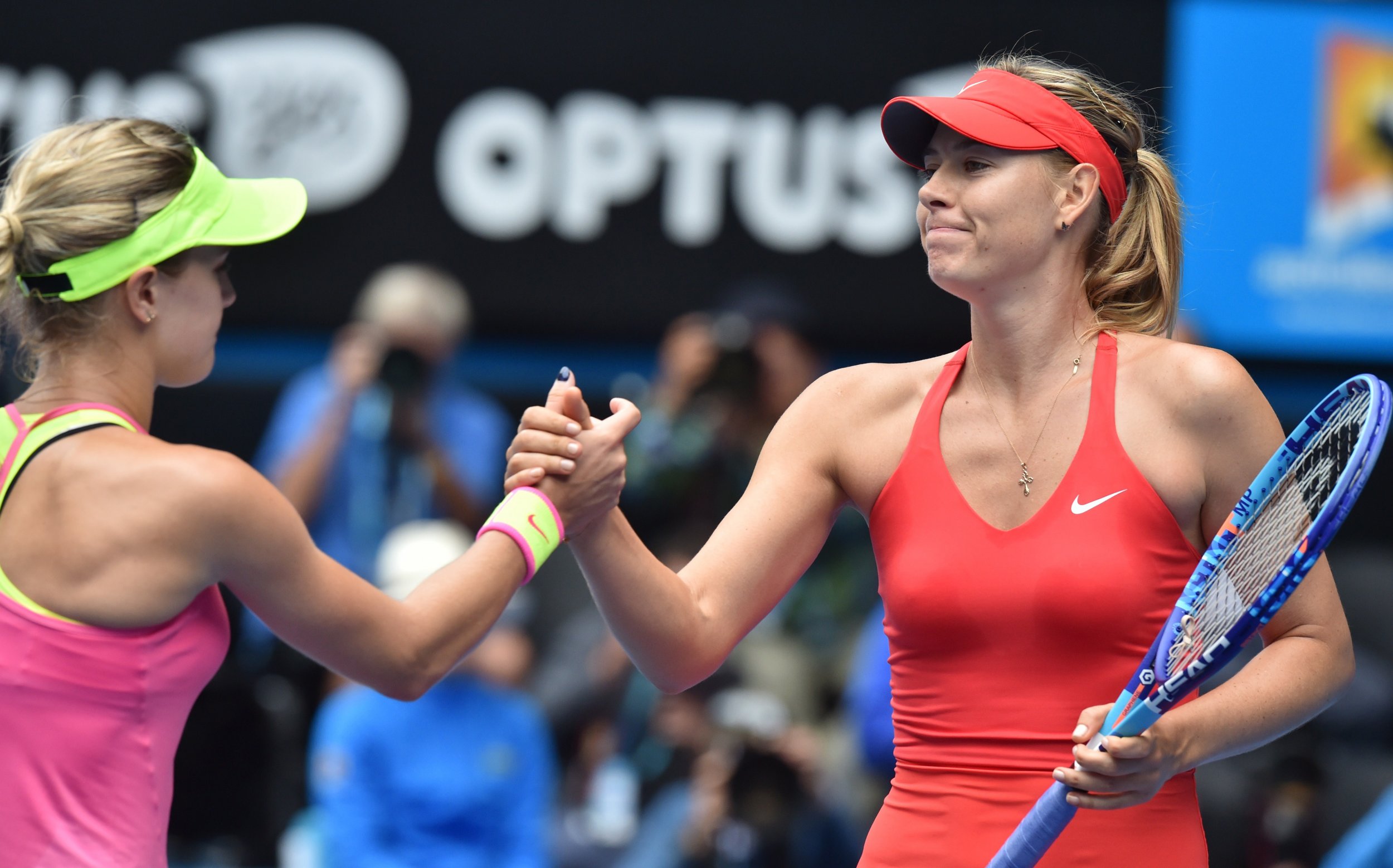 Eugenie Bouchard started the war of words against Maria Sharapova off the tennis court. Then she won the battle on it.
Bouchard, the 23-year-old Canadian who reached the Wimbledon final in 2014 before a tumble down the rankings, beat Sharapova 7-5, 2-6, 6-4 at the second round of the Madrid Open on Monday.
It was a result with wider, and more bitter, significance than mere progression to the third round of a tournament on the tour.
Bouchard had called Sharapova a "cheat" before the Russian made her re-entry onto the WTA Tour in April in Stuttgart, following a doping ban.
Sharapova, winner of five Grand Slams, tested positive for the banned heart medication meldonium at the 2016 Australian Open.
The 30-year-old claimed she and her team were guilty only of carelessness, in failing to notice that the Latvian-manufactured drug had been added to the World Anti-Doping Agency (WADA) banned list at the start of 2016. The Court of Arbitration for Sport (CAS) reduced her ban from two years to 15 months in October of that year.
"She's a cheater and I don't think a cheater in any sport should be allowed to play again," Bouchard told TRT World at the end of April.
"I think from the WTA it sends the wrong message to young kids: cheat and we'll welcome you back with open arms.
"I don't think that's right and she's not someone I can say I look up to any more."
After her victory in Madrid, Bouchard twisted the knife a little more. "I was inspired because I had a lot of players coming up to me privately, wishing me good luck," Bouchard said in quotes reported by the BBC.
"They were players I don't normally speak to and I got a lot of texts from people in the tennis world that were just rooting for me. I wanted to do it for myself, but also for all these people."
When asked what Sharapova told her after the match, Bouchard recalled: "She said 'well played'."
She added: "And I think she's been playing really well in her so-called comeback, if you want to call it that."
Ouch.
"I'm just one of the two players out on the court," Sharapova said. "Everything that surrounds myself, I don't pay attention to much of it. I've been part of this game for many years. I know what the drill is."
Her response to Bouchard's comments in April had been more pointed. "I'm way above that," Sharapova said last month.
The Times reported Tuesday that Sharapova will be granted a wildcard into the Aegon Classic in Birmingham, a key warm-up event for Wimbledon. That is unlikely to improve Bouchard's mien, or the relationship between two of the biggest names in women's tennis.