Maria Sharapova and Meldonium: What Ban Can the Tennis Star Expect?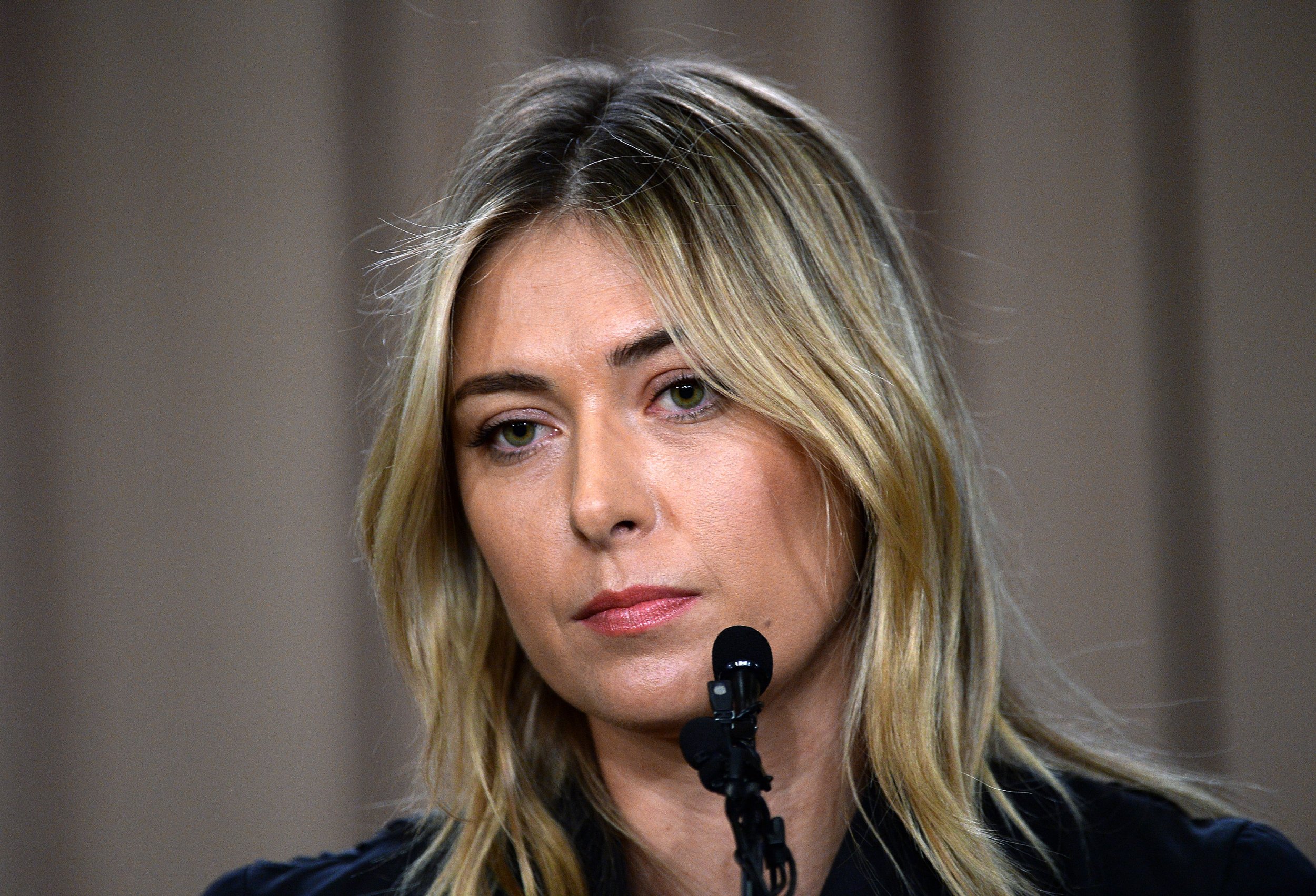 On Monday, the world's richest sportswoman announced she had tested positive for a banned performance-enhancing drug at the first Grand Slam of the year in Australia. The drug in question: meldonium.
Maria Sharapova came to prominence as a teenager by winning Wimbledon in 2004. Since then she has rarely been ranked outside the top 10 players in the world and has apparently been the world's top earning sportswoman for the past 11 years. The drug she tested positive for was only recently (in January 2016) added to the World Anti-Doping Agency (W.A.D.A.) list of prohibited substances and is called meldonium or sometimes mildronate.
Sharapova says she has been taking meldonium since 2006, when it was prescribed to her by her doctor to treat persistent flu-like symptoms and the possible onset of diabetes, which runs in her family.
What is Meldonium?
Meldonium is a drug that was developed to treat various heart-related diseases, through its ability to adjust the body's use of energy by stimulating glucose metabolism and also helping clear fatty buildup in arteries.
The drug was developed in Latvia and is available there for use, presumably for heart and diabetes treatments.
The drug is not, however, widely prescribed around the world. It is not recognized for therapeutic use by the U.S. Food and Drug Administration, the Medicines and Healthcare products Regulatory Agency (M.H.R.A.) in the U.K., or the European Medicines Agency. Sharapova has been a U.S. resident since early in her career, which does bring up the question of how and why she is using a drug not licensed there.
Why has W.A.D.A. banned it?
Meldonium was monitored by W.A.D.A. during 2015, to see if it was often found in urine samples from athletes. In September 2015, the agency gave notice that the drug would be put onto the prohibited list from January 2016. It has been added under the category " Hormone and Metabolic Modulators". Since then, we have had confirmed positive tests from a cyclist, Eduard Vorganov, two biathletes, Olga Abramova and Artem Tyshchenko, and track-and-field athletes Endeshaw Negesse and Abebe Aregawi.
When deciding whether to ban a drug, W.A.D.A. uses three tests: will it enhance performance?; is it detrimental to the health of an athlete?; and is it against the "Spirit of Sport" enshrined in the agency's code? To be banned, a drug must "fail" two of these three tests. The third of these is very woolly and provokes much debate—what is the Spirit of Sport and how do you define it? W.A.D.A. must have decided, for whatever reason, that meldonium is against the Spirit of Sport.
There have been tests on athletic performance after taking meldonium and the advantages have found to be increased endurance and also better recovery after exercise. The websites selling the drug also suggest it can lead to decreased stress during athletic competition. This means you may get a leaner athlete, who has more endurance, recovers from hard efforts quicker, and with an increased mental focus. I can see how each of those would be beneficial for many sports, including tennis.
What ban will Sharapova receive?
Under W.A.D.A.'s strict liability rules, Sharapova is responsible for whatever is found in her urine sample. This means she has committed a doping violation, whether she was prescribed the drug or not. If she was prescribed it, she could have applied for a Therapeutic Use Exemption (T.U.E.), allowing use of certain drugs for health reasons. But she did not do that. This appears to be an oversight from an athlete and her expensively employed entourage.
The starting point for a ban for a first-time offense is four years, unless the athlete can prove that they had no intention to enhance their performance. If this is proven, the period of suspension can be reduced. In the case of a contaminated supplement this could be to no ban, or in a case like this, more likely one to two years. However, no positive tests for meldonium have been prosecuted yet, so there is no precedent to go on. Sharapova will certainly need to be able to provide backdated prescriptions and medical certificates.
And so one drug gets banned that has been used for 10 years or more. What will be the next to spring up? The game of cat and mouse continues.
Dr. Tom Bassindale is a forensic toxicologist, anti-doping scientist and senior lecturer at Sheffield Hallam University. He blogs at We Are Forensic.