Maria Sharapova: Andy Murray Calls for More Drug Testing After Tennis Star's Meldonium Positive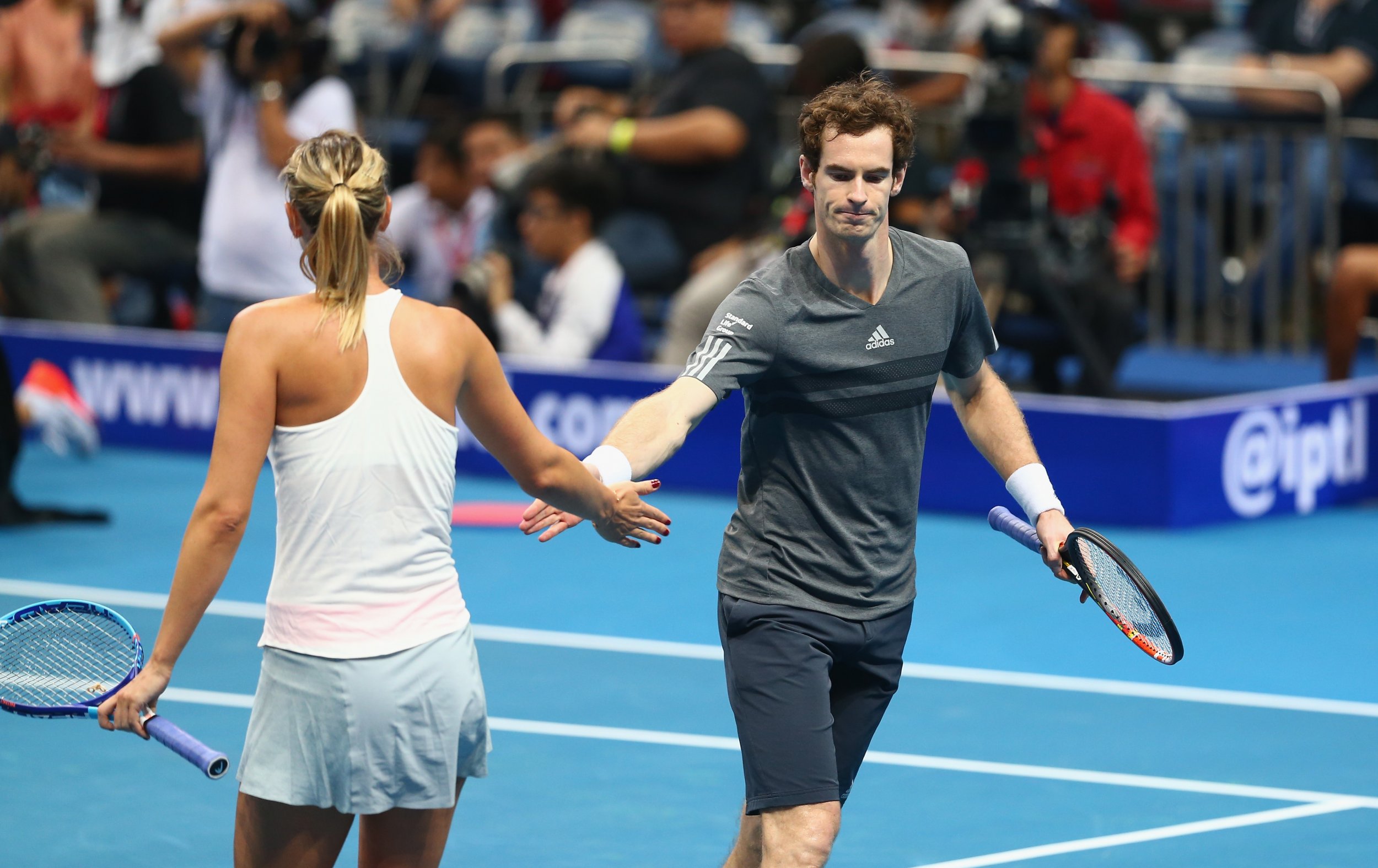 British tennis star Andy Murray has criticised his own sponsor for standing by Maria Sharapova in the aftermath of her positive drugs test for Meldonium while calling for more drugs testing in tennis.
Head - the tennis racket manufacturer that sponsors Murray and Sharapova - announced on Thursday that it would extend its contract with the Russian, describing her as a "role model and woman of dignity."
The firm's stance is in contrast to Tag Heuer, Nike and Porsche, all of whom have suspended their dealings with the five-time Grand Slam winner, while the investigation into her positive test continues.
"I think it's a strange stance given everything that's happened the last few days," Murray said, speaking at the BNP Paribas Open in Indian Wells, California.
"I think at this stage it's important to get hold of the facts and let things play out, like more information coming out before making a decision to extend the contract.
"Personally I wouldn't have responded like that."
Head responded to the criticism, with its chairman Johan Eliasch telling BBC Radio 4's The World Tonight that Sharapova "made an honest mistake, it was not with intent."
Murray also called for added drugs testing in tennis, claiming he had only been tested two times so far this year.
"It's better than it was a few years ago and last season I got tested loads. But this year I've been tested only twice so far, and we're three months into the year, which is clearly not enough," he said.
Sharapova says she has been taking Meldonium - a drug made in Latvia for the treatment of angina under one of its other names, Mildronite - since 2006 on the advice of a family doctor to treat an irregular heartbeat and possible onset of family-related diabetes.
The drug, whose performance-enhancing effects are the subject of an ongoing scientific debate, was put on the World Anti-Doping Agency's "monitoring program" in 2015 and banned on January 1, 2016, after WADA concluded that athletes were using it "with the intention of enhancing performance."
Sharapova tested positive for the drug, which is not licensed by the Food and Drugs Administration (FDA) in the United States, where she lives, at the Australian Open in January, having missed five warnings from the International Tennis Federation (ITF), Women's Tennis Association (WTA) and WADA in late 2015 that it was to be put on the banned list.
"If you're taking a prescription drug and you're not using it for what that drug was meant for, you don't need it, you're just using it for the performance enhancing benefits of that drug is giving you, then that is wrong, clearly," Murray said. Sharapova claims medical reasons for the use of Meldonium.
Her provisional suspension begins on March 12, with a ban of up to four years a possibility.