Maria Sharapova: Could Tennis Star Benefit From Meldonium Rule Change?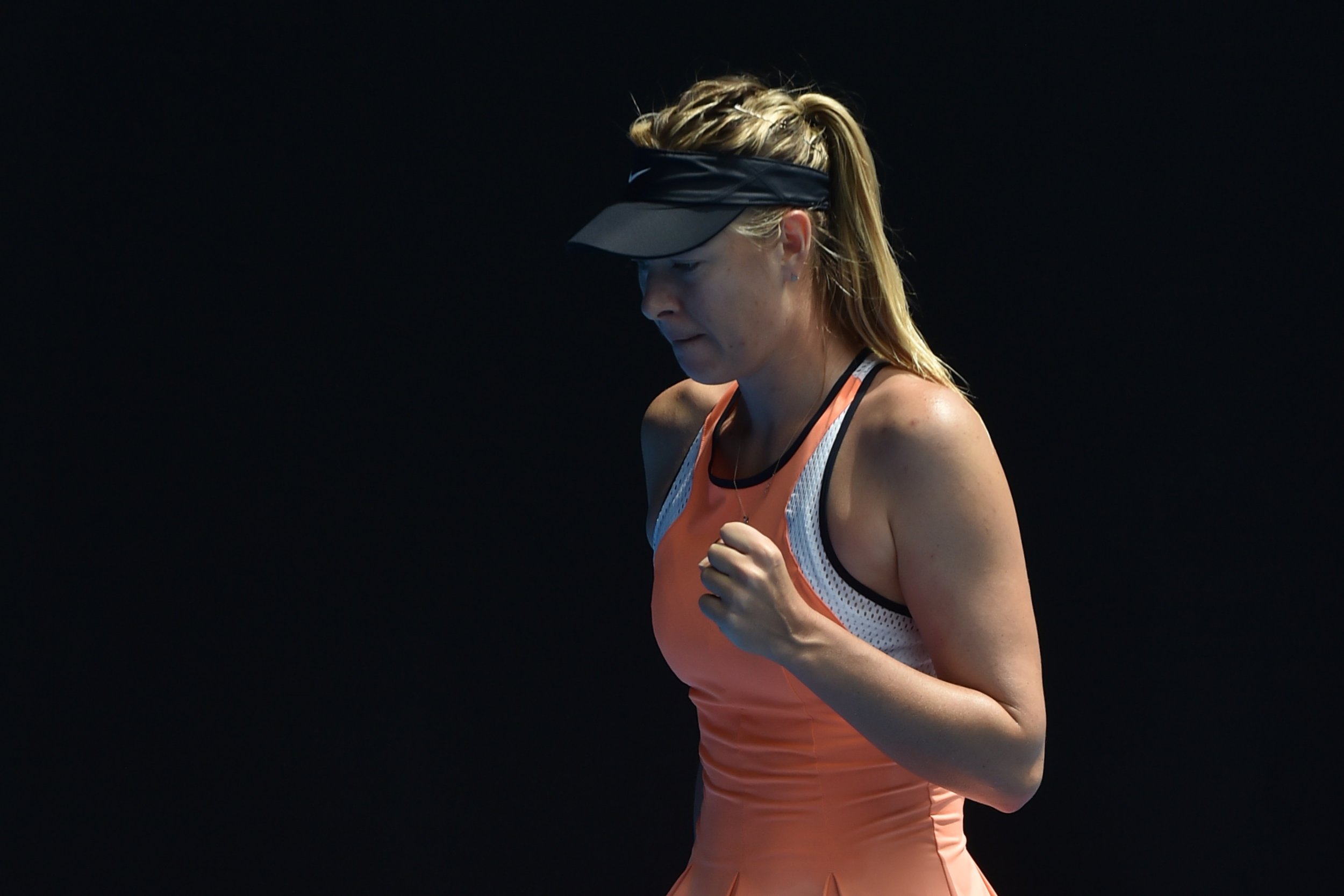 Maria Sharapova and hundreds of other athletes could potentially be let off drugs bans, after the World Anti Doping Agency announced a change in the rules regarding meldonium.
Sharapova has been provisionally suspended since April 12, after she tested positive for the angina drug at the Australian Open in January.
However, there has been a lack of scientific clarity over how long the drug remains in the body before excretion, which, given meldonium was only banned on January 1, raises the possibility that athletes could be suspended for legal use.
"In the case of meldonium, there is currently a lack of clear scientific information on excretion times," an official WADA statement released on Wednesday read.
"For this reason, a hearing panel might justifiably find (unless there is specific evidence to the contrary) that an athlete who has established on the balance of probabilities that he or she ingested meldonium before 1 January 2016 could not reasonably have known or suspected that the meldonium would still be present in his or her body on or after 1 January 2016. In these circumstances, WADA considers that there may be grounds for no fault or negligence on the part of the athlete."
That is, WADA will halt the process of sanctions against any of the 100-plus athletes who have tested positive for meldonium in 2016, provided the concentration of meldonium was below 1 and 15 micrograms and the test was conducted before March 1.
In addition, an athlete may be let off if he or she tested positive after March 1 but the concentration of meldonium was below 1 microgram.
The move reflects the confusion that has persisted since the turn of the year, when the meldonium ban came into force, over the nature of the substance as a performance-enhancer, as well as how long it persists for in the body.
WADA could face legal challenges were an athlete to be banned by his or her federation, should further scientific research reveal that meldonium from when the drug was legal to take was responsible for the positive test sample.
In her press conference on March 7 in Los Angeles, in which she admitted taking meldonium and revealed her positive test, Sharapova said she had been using the drug since 2006, on the advice of a family doctor, to treat a range of conditions including the possible onset of family-related diabetes.
However, an amnesty may not be enough to save her from a ban of up to four years. WADA's statement notes that anyone admitting the use of meldonium after January 1 will still face a suspension.
A statement from HEAD, Sharapova's racket manufacturer, from March, appears to suggest that the Russian, a winner of five Grand Slams, took meldonium under its alternative name of Mildronate, after the ban came into force.
"Although it is beyond doubt that she [Sharapova] tested positive for the use of a WADA banned substance, the circumstantial evidence is equally beyond doubt that the continued use of meldonium after Jan 1st, 2016 in the dosages she had been recommended, which were significantly short of performance enhancing levels, was a manifest error by Maria," the HEAD statement read.
A date for Sharapova's hearing into her meldonium positive has yet to be set, although Shamil Tarpischev, president of the Russian Tennis Federation, told the country's state news agency Tass two weeks ago that he thought the case would be heard in June.