Maria Sharapova: Rafael Nadal Says Tennis Star Should Be Punished Over Meldonium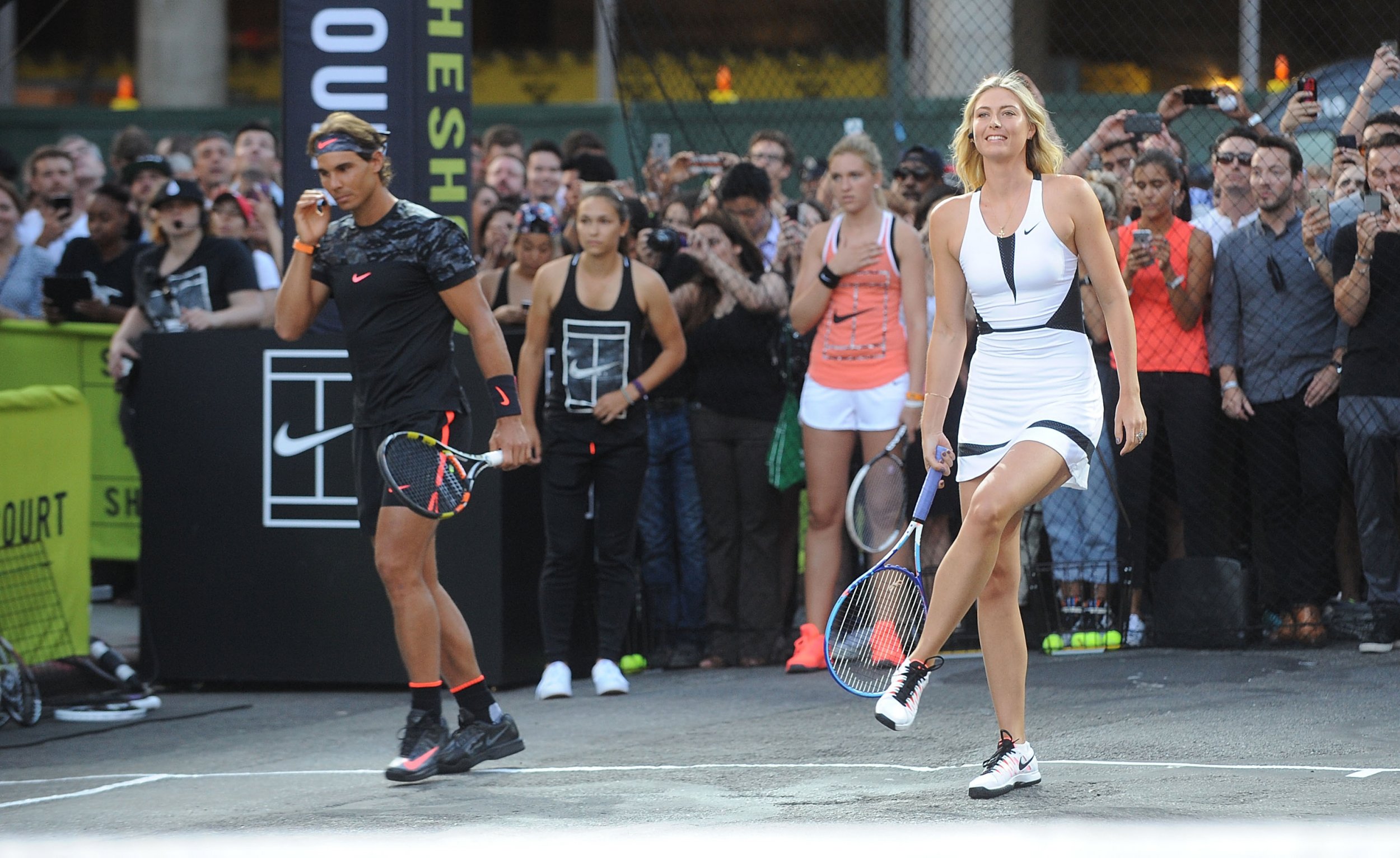 Rafael Nadal insisted he has always been a clean athlete as he responded to questions over Maria Sharapova's positive drugs test for meldonium.
Nadal, the 14-time Grand Slam winner, has had to face scurrilous accusations in the past that he has doped, notably from Christophe Rochus, the Belgian former tennis professional, who claimed in a 2013 interview with Belgian broadcaster Twizz Radio that Nadal's ability to return to full strength at Grand Slams following a protracted time out with injury was "suspect."
When asked at the Indian Wells Open in California for a reaction to Sharapova's positive test and impending provisional suspension, Nadal chose to defend himself against the doping claims that he has always denied.
"I am a completely clean guy," Nadal said. "I have never had the temptation of doing something wrong."
Nadal has never failed a drugs test and there is no suggestion from anti-doping authorities that he has ever used performance-enhancing substances.
He said he had used PRP (Platelet Rich Plasma Therapy) in the past, as well as stem-cell treatments on his knees, neither of which is banned under the World Anti-Doping Agency (WADA) code.
"It is difficult to imagine that something like this can happen, but mistakes happen," Nadal went on to say of Sharapova. "She should be punished.
"I want to believe it is a mistake for Maria. She didn't want to do it. But obviously it is negligence. She must pay for it."
Sharapova failed to heed five warnings from tennis' anti-doping and governance bodies that meldonium, which can be used to treat angina, was to be placed on the WADA banned list in January.
She claims to have taken the drug since 2006 to treat an irregular heartbeat and the possible onset of family-inherited diabetes.
Her provisional suspension begins on March 12, with a possible ban of up to four years.