Maria Sharapova: United Nations Suspends Relationship With Tennis Star Over Meldonium Positive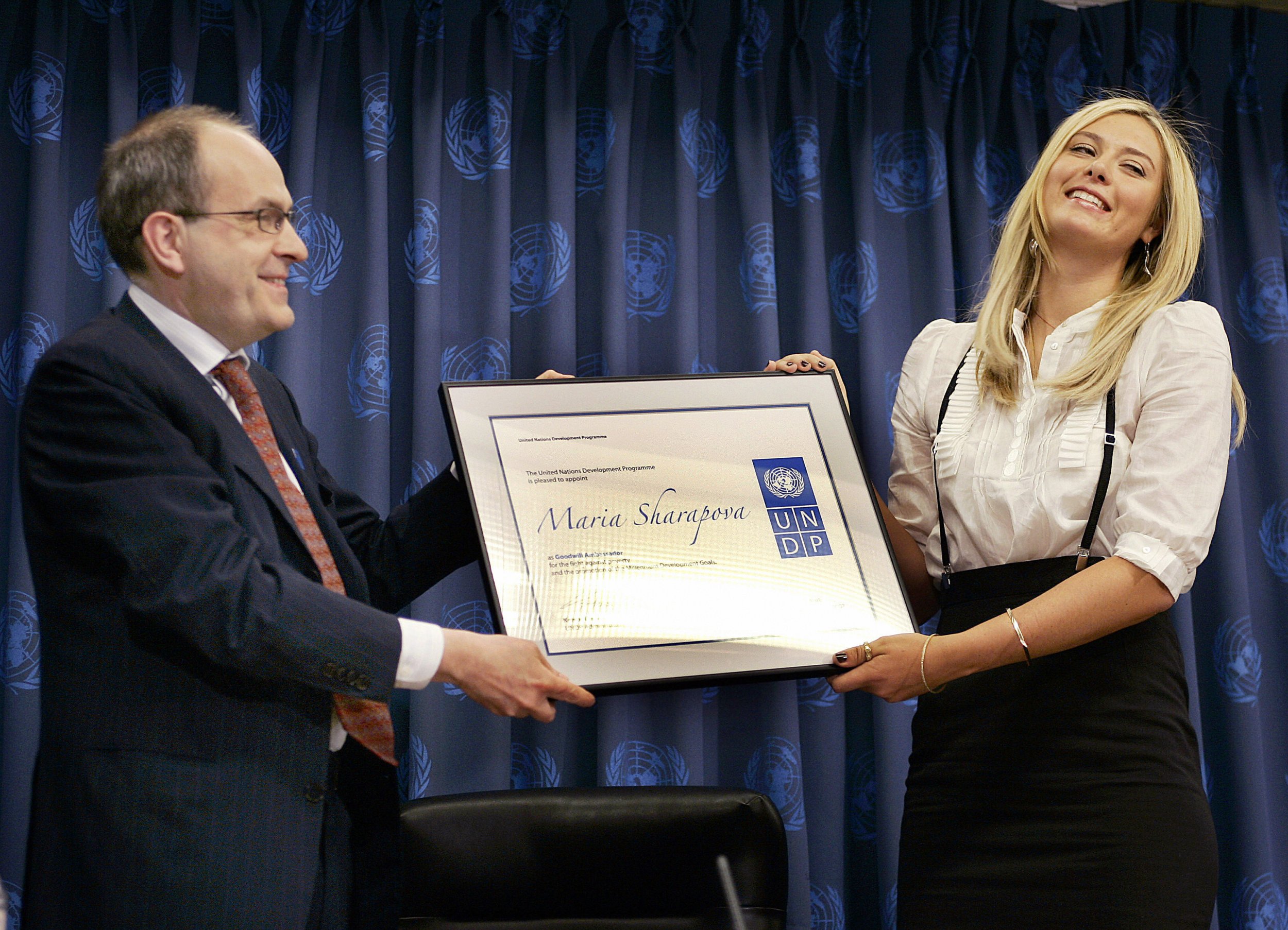 Maria Sharapova continues to suffer the fallout of her positive test for meldonium, after the United Nations suspended her as a 'Goodwill Ambassador.'
The UN has had a nine-year relationship with Sharapova, with many of the tennis star's philanthropic efforts focused on helping the victims of the Chernobyl disaster, from which her family fled a year before her birth.
"The UNDP remains grateful to Maria Sharapova for her support of our work, especially around the Chernobyl nuclear disaster recovery," a UN spokesperson said.
"However, in light of Ms Sharapova's recent announcement, we last week suspended her role as a goodwill ambassador and any planned activities while the investigation continues."
Sharapova tested positive at the Australian Open for a substance only banned by WADA on January 1, following a year-long investigation into its potential performance-enhancing effects.
Meldonium, a drug manufactured in Latvia and more commonly used among the elderly population to treat angina, has been responsible for over 100 positive tests since it was banned, according to WADA.
Sharapova says she had been using the drug under one of its other names, Mildronate, since 2006 on the advice of a family doctor to treat an irregular heartbeat and the possible onset of family-related diabetes.
She has refuted reports that she and her team missed five warnings in the autumn of 2015 that meldonium was about to be banned.
Sharapova's provisional suspension began on March 12. Head, her racquet manufacturer, has stood by her, though Porsche, Tag Heuer and Nike have all chosen to suspend their business relationships with the 28-year-old.