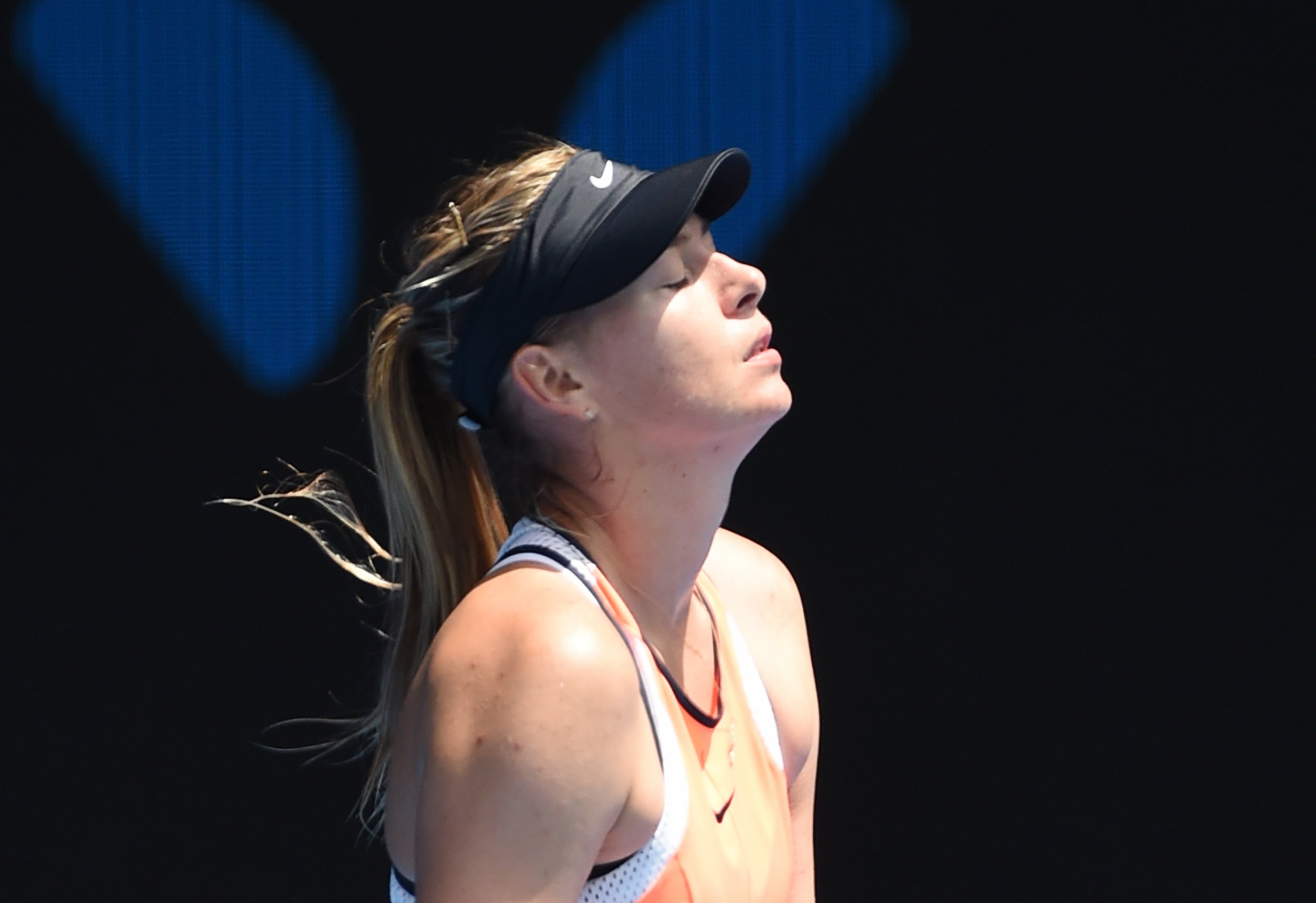 Maria Sharapova, five times a Grand Slam winner, and now fallen.
The Russian former world No. 1 will not play competitive tennis again for two years, after she was hit with a ban for taking meldonium, the anti-angina drug.
The findings of the International Tennis Federation (ITF's) independent tribunal into Sharapova's case show a faintly staggering level of negligence regarding the World Anti Doping Agency's banned list, as well as a worrying inability on Sharapova's part to communicate to her team what supplements she was taking.
By March 2010, Sharapova was taking 30 different medicines on the recommendation of Dr Anatoly Skalny, the doctor who first recommended she use meldonium, under the product name Mildronate, in 2005.
By the end of 2012, the relationship with Skalny had ended, yet Sharapova continued using Mildronate, and stopped disclosing its use in her records.
She was handed a two-year ban, which she will appeal in the Court of Arbitration for Sport (CAS) only because the tribunal ruled that she had not intentionally contravened anti-doping rules.
The case summary does state that Sharapova took Mildronate for the intention of enhancing her performance, which appears to contradict her statement posted on Facebook on Thursday evening, in which she said: "The tribunal found that I did not seek treatment from my doctor for the purpose of obtaining a performance enhancing substance."
All of this is background to the apparent end to Sharapova's career. We are told that there is no way back after the ban, no way for her to assimilate herself onto the Women's Tennis Association (WTA) Tour. She should hang up her racket for good now.
Except—Sharapova will only be 31 when her ban expires, on January 26, 2017.
Serena Williams, who will surely equal and then break Steffi Graf's record of 22 Grand Slam titles, is 34 now and will be 36 by the time Sharapova's ban expires. As great as the younger Williams sister is, and as seemingly ageless, she will not dominate the women's game for ever.
Below her are talented pretenders, few of whom have yet shown a sustained ability to produce that talent on a consistent basis.
Sharapova's main stumbling block to more Grand Slams than her five has been Williams, who has held her up in the final on three separate occasions.
Indeed, since her victory over Williams in the 2004 Wimbledon final, Sharapova has beaten Williams just once, to 19 defeats.
A 31-year-old returning with the game's greatest, and her nemesis, out of the way or on the wane? Look at it logically, and that's as good a reason as any for Sharapova not to pack her career in.
Consider, too, that thanks to advances in sports medicine and recovery techniques, elite level sports stars' careers can run far longer today than in the past. Barring serious injury, 30 is no longer considered the tipping point towards retirement.
Then there is the attitude of Nike towards Sharapova. The sportswear brand has chosen to keep up its agreement with her, despite the ban.
Multinational companies are not, generally, in the business of being charitable towards athletes. They rely on those athletes being as marketable as possible, in order to promote their brands, which usually requires playing and succeeding in the biggest tournaments.
Nike dropped Lance Armstrong when he was banned for life by the United States Anti Doping Agency (USADA). Yet it maintains a relationship with Justin Gatlin, the American sprinter who has twice failed tests for performance-enhancing drugs.
The key difference? Gatlin remains a competitor, and thus marketable. If there was no way back for Sharapova, it is unlikely Nike would have stuck by her side.
None of this is to suggest that Sharapova has not erred, considerably, in a way that will leave an indelible blot on her career. But there remain plenty of reasons to believe her career is only at a temporary impasse.
About the writer
Sportswriter at Newsweek.