Maria Sharapova Gets Two-Year Tennis Ban After Drug Test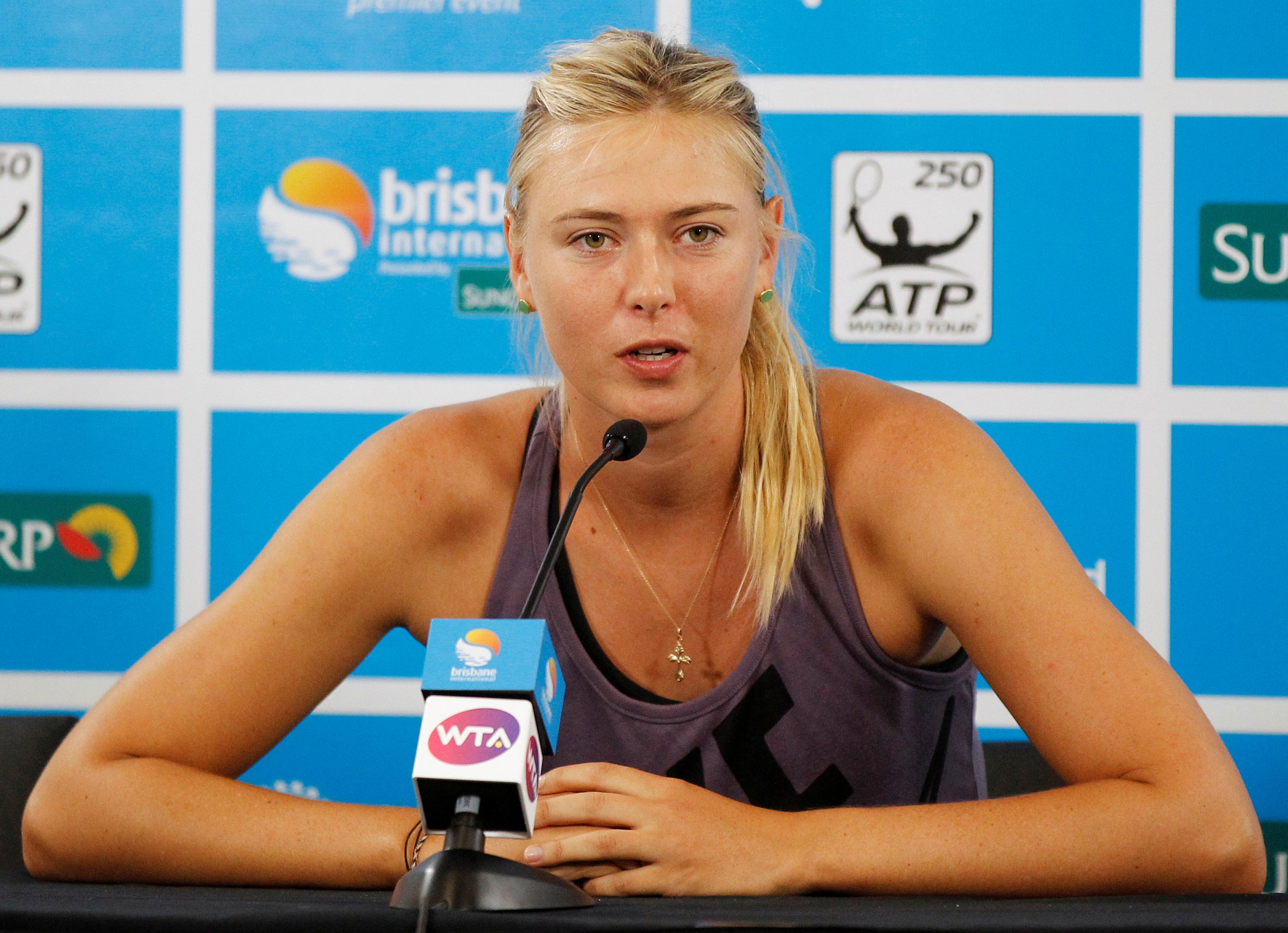 Updated | LONDON (Reuters) - Russian former world No. 1 Maria Sharapova was handed a two-year ban by the International Tennis Federation on Wednesday following her positive test for banned drug meldonium at this year's Australian Open.
Sharapova on Wednesday said on her Facebook page she will appeal the ban.
"The ITF spent tremendous amounts of time and resources trying to prove I intentionally violated the anti-doping rules and the tribunal concluded I did not," she wrote.
"I will immediately appeal the suspension portion of this ruling to CAS, the Court of Arbitration for Sport."
In a statement the ITF said the 29-year-old five-times grand slam champion's ban would be back-dated to January 26 this year, meaning her results from the Australian Open, where she reached the quarter-finals, would be disqualified.
"An Independent Tribunal appointed under Article 8.1 of the 2016 Tennis Anti-Doping Programme has found that Maria Sharapova committed an Anti-Doping Rule Violation under Article 2.1 of the Programme and as a consequence has disqualified the affected results and imposed a period of ineligibility of two years, commencing on 26 January 2016," the ITF said in a statement.
Sharapova, until recently the world's highest-paid female athlete, stunned the sporting world in March when she announced that she had tested positive for meldonium, a drug she said she had been taking for a decade to treat diabetes and low magnesium.
Meldonium was added to the World Anti-Doping Agency's (WADA) list of banned substances at the start of the year after evidence that it boosted blood flow and enhanced athletic performance.
After her admission, Swiss watchmaker TAG Heuer cut its ties with Sharapova while other brands such as Nike and Porsche distanced themselves from her.
The ban means she will miss this year's Wimbledon championships, the title she won as a teenager to launch her career into orbit in 2004, and the Rio Olympics.
At the time Sharapova, the highest-profile tennis player to fail an anti-doping test, insisted she had made "a huge mistake," blaming her failure to read an email sent by the ITF that meldonium had been added to the WADA list.
Sharapova has 35 WTA singles titles and has won all four of the sport's grand slam titles.
Her career earnings amount to $36 million while her off-court earnings, according to Forbes, are around $200 million.
This article has been updated with Sharapova saying she intends to appeal the ban.