Maria Sharapova: Could Tennis Star Play Wimbledon?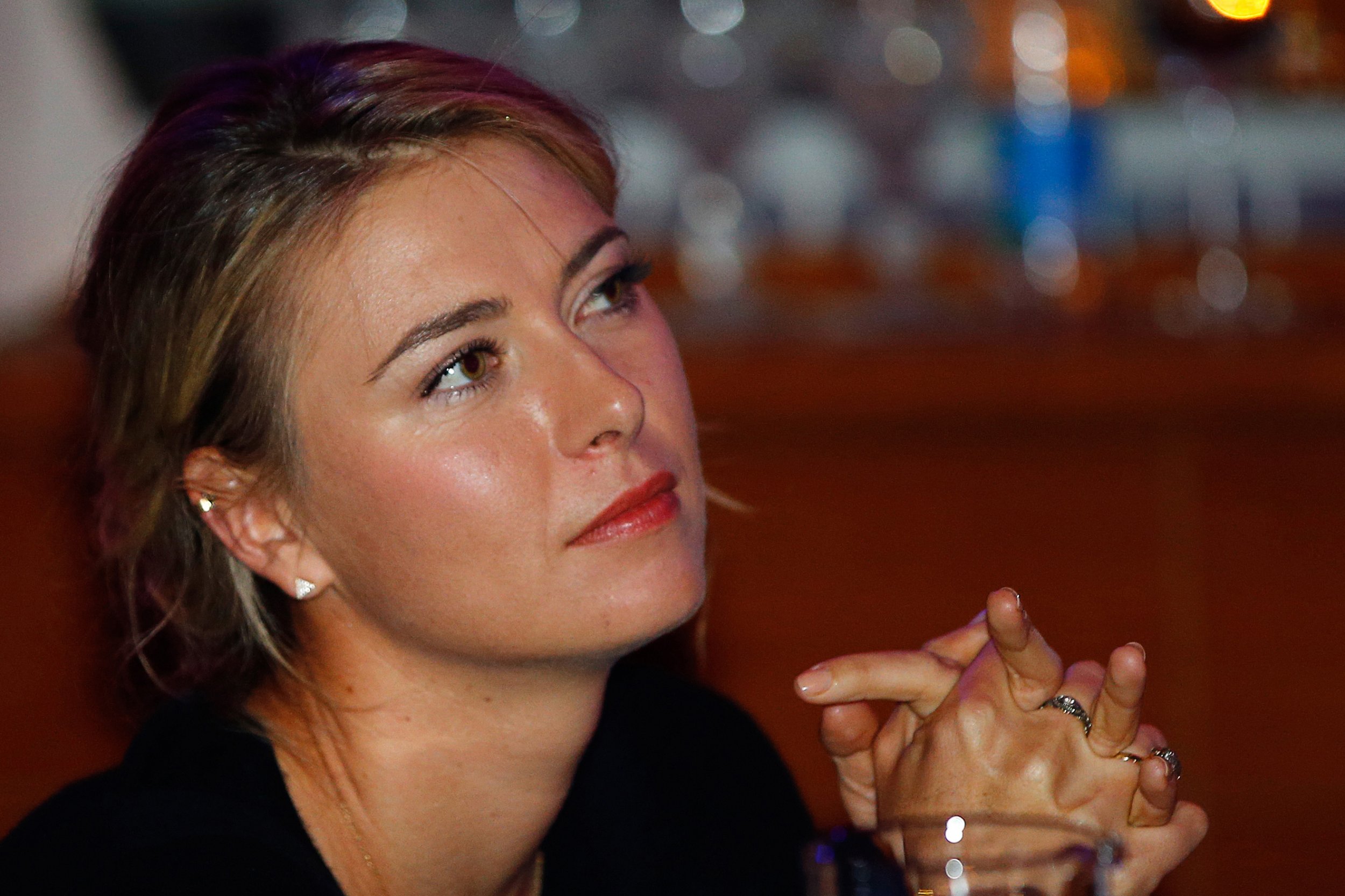 Maria Sharapova's hearing for her positive testing meldonium case should take place this week, the next and most crucial step in deciding the tennis superstar's fate.
A report in The Independent says the Russian, who tested positive at the Australian Open in January, will appear in London, probably on Wednesday.
Here, then, is a breakdown of her case.
What is the hearing about?
Sharapova is under investigation for her use of meldonium, a substance banned under the World Anti Doping Agency (WADA) code since 1 January of this year.
Sharapova said she took meldonium, an anti-angina drug developed and manufactured in Latvia, from 2006 to treat a range of conditions including the possible onset of family-related diabetes, and was unaware it had been placed on WADA's banned list.
How might Sharapova go free?
There has been some confusion—including at WADA—about exactly how long meldonium remains in the body after consumption, not to mention what kind of performance enhancement it actually provides.
Grindeks, the manufacturer of Mildronate, the make of meldonium taken by Sharapova, says the drug can remain in the body for months.
That is why WADA, in April, changed its guidelines for how sports governing bodies should approach sanctions over meldonium. Responding to the vast number—at that time, 172—positives for the drug since it was banned, WADA said punishments might be waived if the sample showed between 1 and 15 micrograms and the test was conducted before March 1.
Sharapova's lawyers are expected to use this lack of scientific clarity at the hearing, to argue that the positive test at the Australian Open may have been from prior usage, before meldonium became a banned substance.
So could she play at Wimbledon?
A decision on Sharapova's immediate future is likely to be processed within two weeks. Should the positive test be upheld, then a maximum ban of four years for a first offence is possible.
But if her lawyers can exercise that lack of scientific certainty to convince the International Tennis Federation (ITF) that she ingested the drug before the start of 2016, or that it was present in a small enough amount in her body to fall under WADA's amnesty guidelines, then a vastly reduced ban is possible—enough, potentially, for her to appear at the All England Club.