U.S. Figure Skater Accused of Slashing Rival's Leg Ahead of World Championships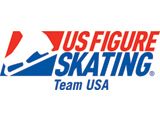 A member of the U.S. figure skating team has been accused of deliberately injuring an opponent ahead of the World Championships.
South Korea's Lim Eun-soo was left nursing a gash on her calf after making contact with one of Mariah Bell's skates. While incidents of this kind aren't particularly unusual in the sport, Lee's entourage believes Bell's actions were premeditated.
"Lim was slowly skating on the edge of the rink after completing her turn," a representative of All That Sports told Korean news agency Yonhap News, as reported by The Telegraph.
"Mariah Bell, who was scheduled to rehearse after Lim, suddenly kicked and stabbed Lim's calf with her skate blades."
The incident unfolded in the final warm-up session ahead of the ladies' short program on the opening day of the World Figure Skating Championships in Saitama, Japan.
Lim's representatives added they had asked the Korean Skating Union to file an official complaint against the 22-year-old American.
"Mariah Bell didn't apologise to Lim Eun-soo after the incident and instead continued to rehearse for her routine," the official added. "We believe this is not a minor situation that can happen in an official rehearsal. We have asked the Korea Skating Union to file an official complaint against Mariah Bell for her intentional infliction of Lim Eun-soo's injury."
Korean officials did lodge a formal complaint on Thursday, but suggested it was too early to speculate whether any action would be taken nor whether Bell did indeed mean to injure her rival.
"At this stage we can't conclude Bell caused the injury on purpose," a Korea Skating Union official was quoted as saying by Agence France-Presse. "It is hard to tell just by watching the video footage of the incident."
Lim eventually managed to take to the ice with her calf patched up and scored a personal-best of 72.91 points, good enough for fifth place in the short program, just ahead of Bell.
Both Bell and Lim are based in Los Angeles and the Korean's entourage has claimed the 16-year-old was subject to bullying by her American rival for several months.
Lim's injury on Wednesday evoked memories of the infamous incident involving Tonya Harding and Nancy Kerrigan in 1994.
A day before the beginning of the U.S. Figure Skating Championships, Kerrigan was attacked in a corridor of the Cobo Arena in Detroit, Michigan, shortly after she had finished a practice session. The immediate aftermath of the assault was caught on camera and footage was broadcast around the world.
The assailant was identified as Shane Stant, who turned himself in to the police in Phoenix and revealed he had been hired for the assault by Harding's ex-husband, Jeff Gillooly.
The intent of the assault was to injure Kerrigan to ensure she would be unable to compete in the National Championships and in the upcoming Winter Olympics.
As it turned out, Harding won the national title but both athletes were selected for the Games, with Kerrigan winning the silver medal and Harding finishing eighth. A few months later, Harding pleaded guilty to hindering the prosecution and was banned for life by the U.S. Figure Skating Association.